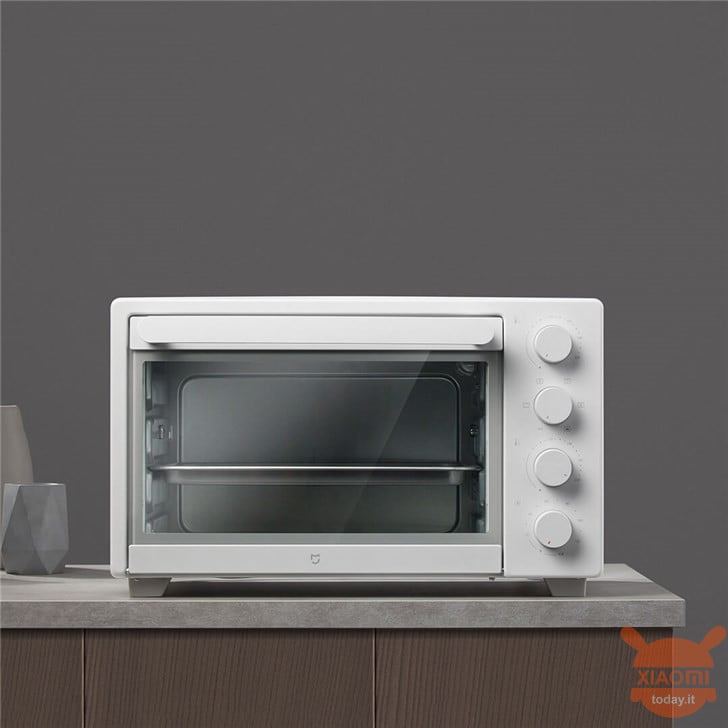 As you well know the other day there was a conference on the launch of new Xiaomi products, or rather entrusted to the Mijia brand, including a dishwasher and a hood, in short, a series of smart products dedicated to home automation in every situation of daily life. . Well maybe it won't be connected to the IoT world, but the Chinese company has also pulled an electric oven with a 32L volume, independent temperature control and a price of 299 yuan, equal to about 38 euros at the current exchange rate.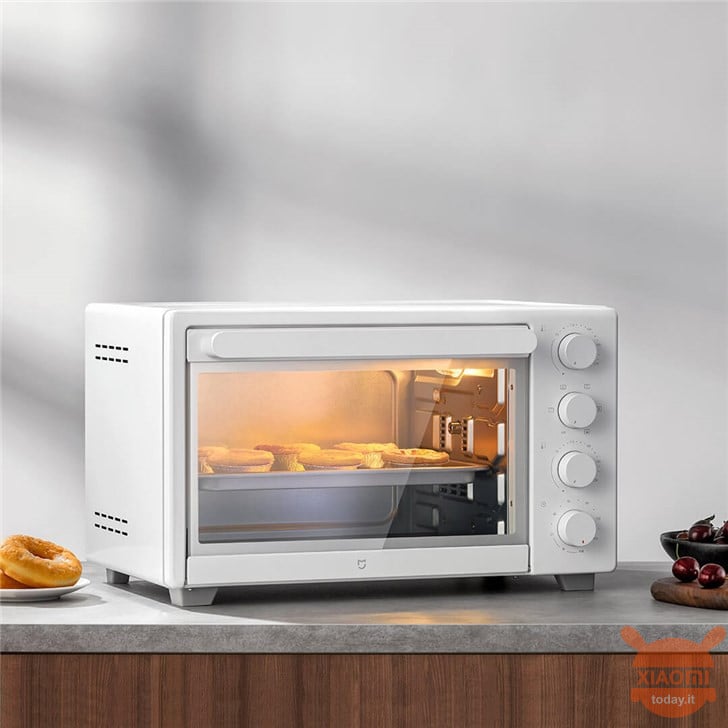 The Mijia oven supports 9 cooking mode and integrates an 360 ° rotating grill which, used in conjunction with the three-dimensional hot air diffusion function, allows uniform cooking of the ingredients. Among the characteristics of the oven there is also the function of fermentation at a constant temperature of 40 ° C, useful for example for the preparation of a good homemade yougurt.
Presented the new Mijia super large and economical oven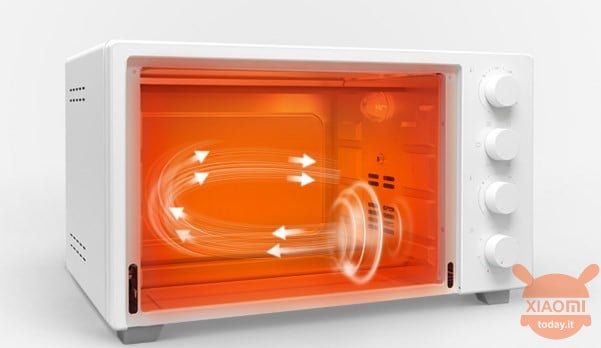 The peculiarity of the Mijia oven lies in the possibility of controlling the temperature independently on both the upper and lower sides, thus allowing the cooking of different foods, which require different temperatures. The customization of cooking temperatures varies in the range from 70 ° C to 230 ° C. It is not possible to connect the Mijia oven in a smart way, which still remains an interesting and design object, which goes well with the rest of the series of appliances to which the Chinese brand has accustomed us.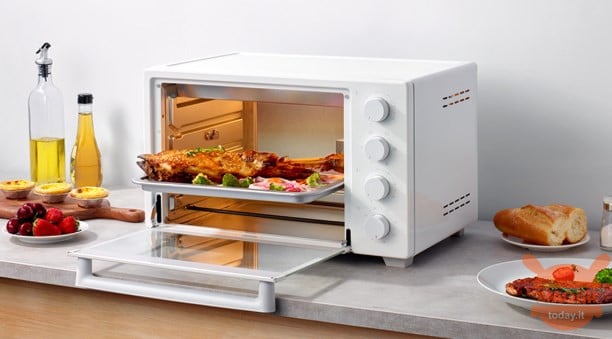 Perhaps a criticism that we can move to the Mijia oven is that for what may be interesting, it may be a bit too vintage in appearance, due to the adoption of large knobs for the ignition and temperature controls. Perhaps the inclusion of a display, perhaps touch would certainly have made more, but then this type of product is intended more than anything else for singles or canteens, hotel rooms etc .. that seek quality in a product and practicality rather than beauty itself.
Are you interested in OFFERS? Follow our TELEGRAM Channel! Many discount codes, offers, some exclusive of the group, on phones, tablet gadgets and technology.