One of the topics that surely arouses interest in smartphones is battery autonomy. In fact, now with our technological companions we spend whole days, often entrusting our memories and our most intimate secrets, with them we control social networks. we watch videos, listen to music, we keep in touch with our friends and family, in short, whether you want to admit it or not, we are completely dependent on these boxes.
But many actions necessarily require a lifetime as well as longevity of the battery, which on balance still uses a technology not quite in step with the times. It is true, we have witnessed the insertion of mAh in spaces once dedicated to a few thousand mAh, just as we have been able to appreciate the introduction of wireless charging and rapid charging with increasingly consistent W power, thus optimizing charging times , but the massive use of these technologies can often lead to damage, sometimes showing a false percentage of the remaining battery charge.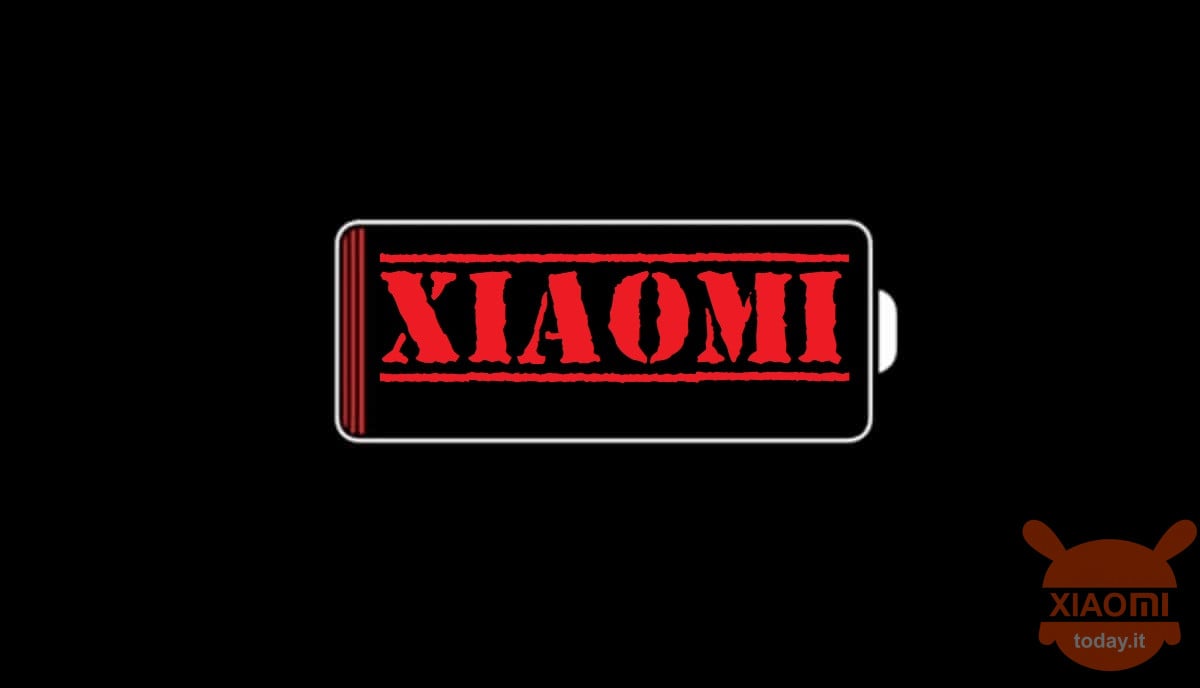 It should be specified that the current algorithms used in the Android system, for calculating the percentage of charge, are quite reliable but in many cases the above mentioned problem occurs without notice, affecting the system and user experience, therefore it is necessary to proceed with the "manual" battery calibration on our beloved Xiaomi / Redmi.
Problems with the battery of your smartphone? Here's how to calibrate it on Xiaomi / Redmi
Let me be clear, the method indicated does not promise miracles as the source of your problem could be attributed to a hardware defect, therefore cannot be repaired except through physical replacement, but this procedure could make the battery of your smartphone longer lasting, therefore we recommend the implementation of this every two / three months. Having said that, to calibrate the battery on a Xiaomi / Redmi phone, these 5 simple steps must be followed:
Fully charge the mobile phone battery

: first of all we have to fully charge our smartphone. It is advisable to wait a few minutes after reaching 100%, before disconnecting the device from the power.

Discharge the battery completely

: surely this step will be easy for everyone, given the numerous requests we make daily to our terminal. Then proceed to "wear out" your smartphone until the battery runs out completely.

Let the phone rest for a few hours (minimum 4)

: after completely discharging the battery, it is recommended to let the device rest for a few hours before recharging. This way we will ensure that any outstanding charges are completely exhausted.

Fully charge the smartphone

: once the hours spent at rest have elapsed, the next step is to fully charge the mobile phone battery. It is recommended to carry out this step from the terminal off.

Switch on the phone again

: Nothing could be simpler. Now you can turn your beloved Xiaomi / Redmi back on and start using it normally.
We have indicated this procedure as suitable for all Lei Jun brand devices, but of course the steps can be performed on any Android smartphone.
Are you interested in OFFERS? Follow our TELEGRAM Channel! Many discount codes, offers, some exclusive of the group, on phones, tablet gadgets and technology.