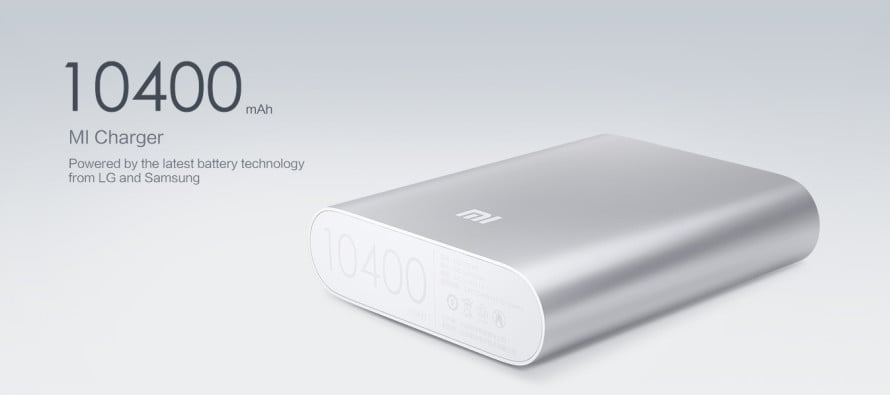 After the many requests, we decided to analyze in detail a Xiaomi which is particularly interesting for functionality, aesthetics and price competitiveness; we are talking about external battery from 10400mAh!

In a previous article we had unveiled some of this fantastic features "Object of furniture" (to read the previous article click here); a trusted user has decided to buy it and share with us all his impressions.
But let's start with order and talk about aesthetics and technical specifications right away:
the body in silver colour is built in aluminum alloy and overall dimensions are of 90x77x22 mm for a total weight of 254 g. On the top of the device are: a USB port, micro USB port, 4 status LED and power button. Also included is a USB / micro USB cable of 22 cm.
The most surprising thing at first use is definitely the attention to the aesthetic detail and the elegance that comes from it. It's constructively assembled with care and, personally speaking, in addition to being functional, state 4 LEDs are just beautiful!
We now come to look more concerned: its potential in keeping our devices alive.
We have tested it on various devices such as: Xiaomi Mi2s, Xiaomi Mi3 and smartphones with inferior amperage batteries.
Charging times are good and, for example, the battery of a Mi2s (2100mAh) is recharged completely for 4 times without any problems.
Now we will not dwell on the principles of electrotechnics that are the basis for it, but what we have noticed is that maintaining the total charge, compared to the use of the 220V outlet, is greater.
Below we show you a collection of photographs of this fantastic accessory:
This is our analysis of this fantastic and now practically indispensable accessory. Now we ask ourselves:
"How many of you would be interested in buying? What to say if we had a nice one purchase group in aquascape [email protected] exclusively focused on this accessory? "
To you the word!
via | [email protected]