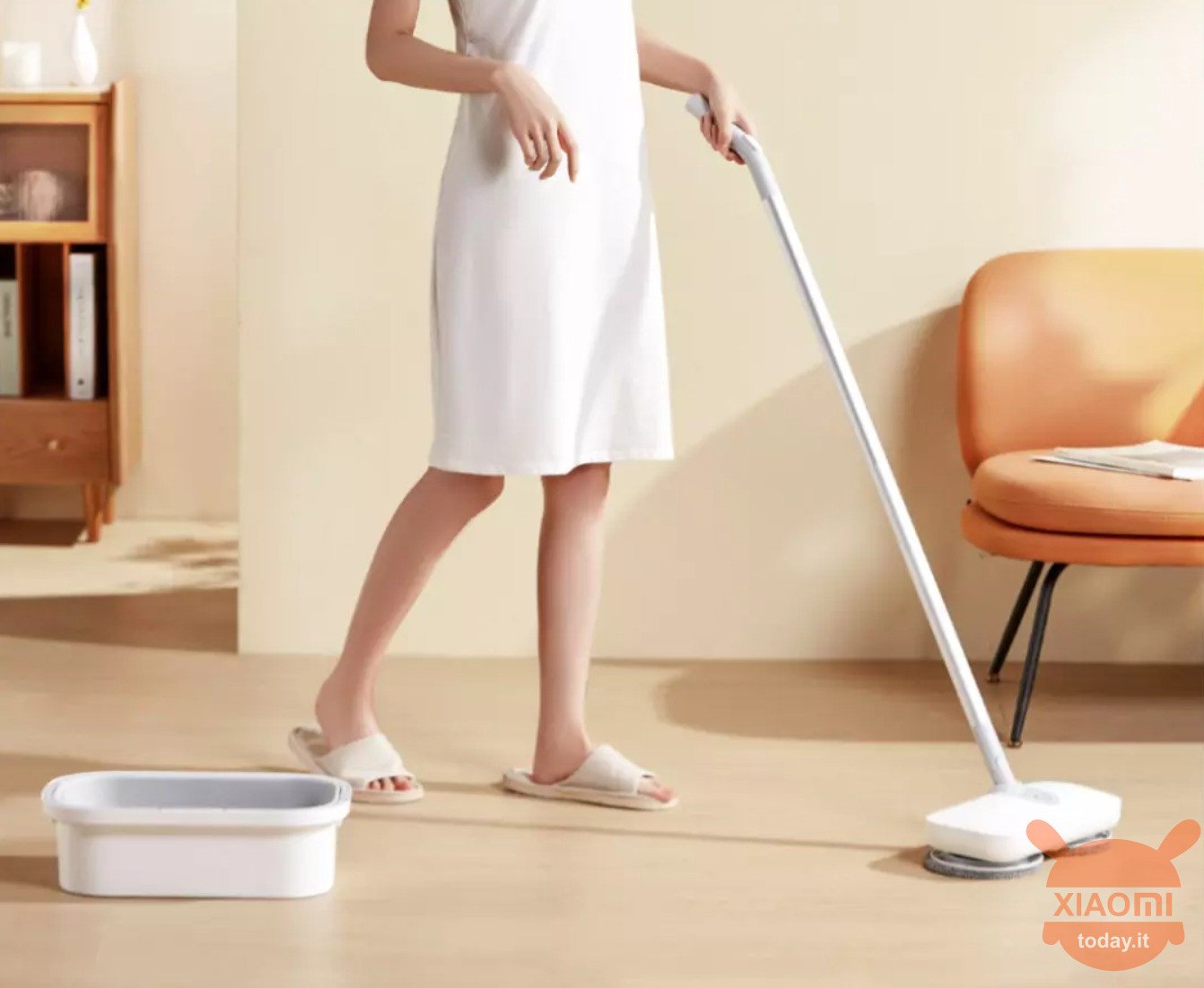 This morning, Chinese tech giant Xiaomi launched the Quange Wireless Electric Mop on its Youpin crowdfunding platform. The product will have a retail price of 599 yuan (84 €), while the price during crowdfunding will be only 299 yuan (42 €).
Quange Wireless Electric Mop in crowdfunding: the new all-rounder electric mop
The Quange Wireless Electric Mop is a wireless electric mop that adopts a high frequency self-driving design. In particular, the double rotation discs are rotated at high speed to produce a cleaning power that simulates a hand scrubbing the floor.
With high frequency cyclic friction, it can easily remove all kinds of stubborn dirt and stains, all while saving you time and effort. It also has three-layer composite rags with sponge-edged design that effectively decontaminate, absorb water stains and leave no dead corners; thus allowing us to clean the entire house and take care of the floor without traces of residues. The rags also have a velcro design, this means they are very easy to remove and replace.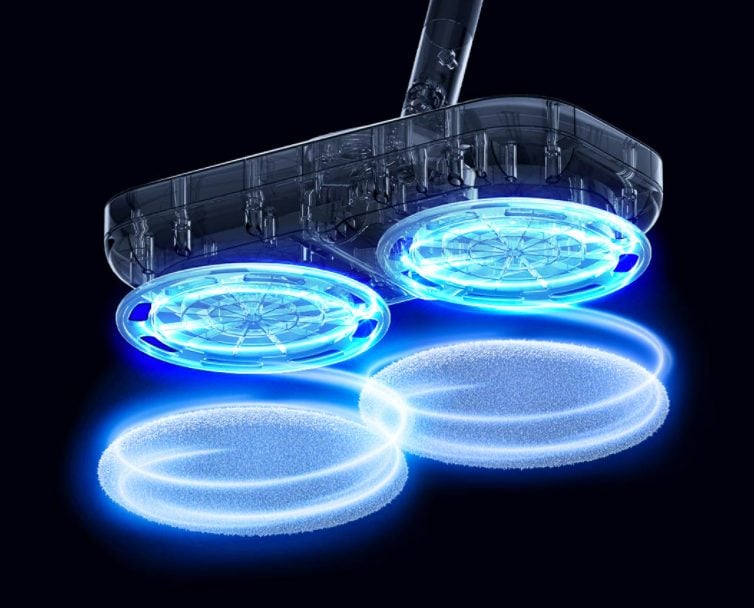 While the flexible handle can be automatically adjusted and rotated forward, backward, left and right. It can be tilted 90 degrees to extend the cleaning range and facilitate cleaning in places such as under the table, under the sofa, under the bed and other difficult areas.
The Quange Wireless Electric Mop also has a built-in 2200 mAh large-capacity lithium battery, according to the brand this should be enough to clean even large houses.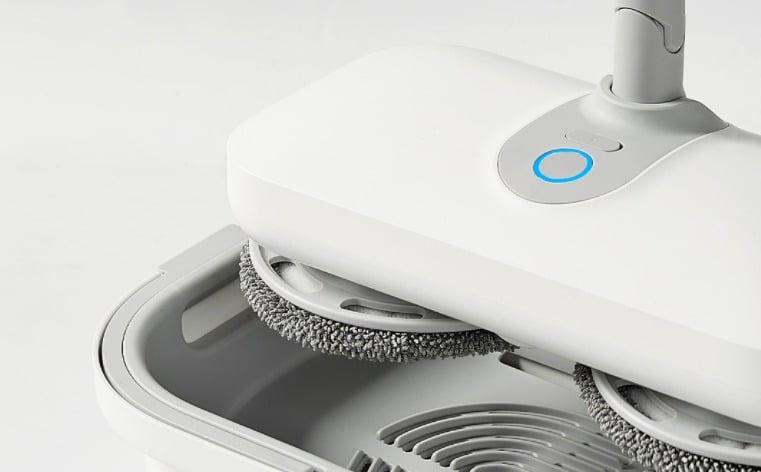 Finally, as regards the bucket, we have a very particular design that with the help of the internal cylinder plane and the inclined surface allows us to clean the mop without having to use our hands.
Xiaomi Mijia Robot Vacuum Cleaner 1
1 used by 299,00 €
6 December 2022 21: 55

Amazon.it
Price updated on: 6 December 2022 21:55