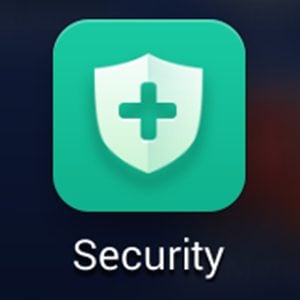 Are you interested in OFFERS? Be smart and subscribe to our Telegram channel! Lots of discount codes, offers, pricing errors on technology from Amazon and the best online stores.
With the latest 3.11.15 update, the Xiaomi terminals have seen the "Security" application arrive, which incorporates and centralizes many functions, some already present and others new: Cleaner, Data usage, Blocklist, Power, Virus scan, and Permissions. There will be no need to search for them around the phone and in the settings ... they will all be together!
Security
By clicking on "Check" you perform a check on the whole system. Once finished you can select "Optimize" to fix any existing problems. It is also possible to view the details of each single problem.


[Clear]
Cleaner
It is based on the existing function but has become even more powerful allowing us to filter any large files or "orphaned" files from previous installations. Using the "Packages" tab you can view the remaining apk of the upgrades, freeing up space from the primary partition. We have also made a more thorough  Guide to free up memory in case of out of space.

[Clear]
Data Usage and Block List
They are identical to the previous ones, nothing new then.
[Clear]
Battery
It allows you to check how much autonomy is left and how long the phone can stay on. There are also functions to increase its duration. In Power usage, you can check which app or phone function is consuming the most.

[Clear]
Virus scan
Received a complete makeover. As before, it is possible to check the system or, through the settings, activate a "real time" check of the apps installed.

[Clear]
Permission
The old functions "Autostart", "App permissions" and "Root app" have been merged. Very convenient to have them all together and a great time saving.


[Clear]
Overall I think it was a big news even if only from a graphic / organizational point of view. In fact, many new functions have not been presented, but at least they have made order among those that over time have succeeded and that have ended up becoming confusing and uneven compared to the typical immediacy of the MIUI interface.
A BRAVI to the developer team.