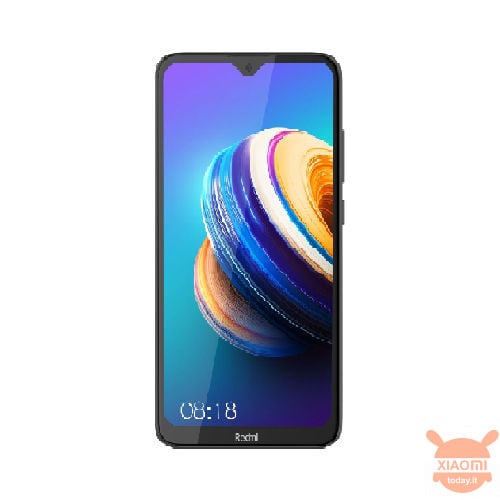 It is now clear how Xiaomi, or better Redmi, is also pointing (but not only) to low-end devices: to justify this we have seen how last month presented a "revolutionary" device. We put it in quotation marks because in reality it has nothing new, but looks like a revolution if we take the devices of its range as a reference: we are talking about the Redmi 8A. This new smartphone will do the numbers in countries like India thanks to its super aggressive price and to some goodies which, for the price at which it is offered, almost no one offers. We refer to the type-C for recharging and for one battery from 5000 mAh. Regarding the latter, it must be said that it is the first device of the "standard" series by Redmi to mount it. But another device is coming, slightly better but not so much, or the redmi 8.
Redmi 8 goes headlong and prepares for launch: a new entry level coming soon
The next smartphone redmi 8 has been identified today on the portal of China Telecom. The list presented provides almost all the basic specifications as well as the design. He gets very close to his brother A league, almost identical, presenting one as the only difference double rearward instead of single camera. Many will ask, "But what for?" Well, it's hard to say but maybe the Xiaomi's move to expand its offer so much, even very little in terms of differences, could bear fruit by pointing to one even wider market share

: on the other hand a device with dual cameras can be useful to some while others are not and it is precisely to the first that this smartphone is dedicated.

Technical specifications and design
Il redmi 8 bring it same processor as the Redmi 7A and Redmi 8A that is Snapdragon 439. Structure, design and weight are also similar: 156.33 × 75.40 × 9.40 mm for 188 g... yes, it is a little thought to be such a device but then with an abnormal battery that promises 3 days of autonomy we cannot expect better. Has a display from 6.21 ′'with HD + resolution a door USB of type-C (unusual for the genre) and a headphone jack from 3.5 mm that lately we find it hard to see even in the most noble or high-end smartphones. For what concern photographic department we have one dual 12 + 2 megapixel camera on the back, unlike the Redmi 8A which has only one from 12, and one front from 8 megapixel. It will be available in shades red, green and blue. Another difference with the Redmi 8A is the equipment of RAM: from China Telecom data it appears to be available in 4 / 64 GB version and not with the choice between 2 / 3 GB of RAM. We do not know release dates and prices but it will no doubt be slightly higher than 100 € placing first in the entry level of all brands.

Are you interested in OFFERS? Follow our TELEGRAM Channel! Many discount codes, offers, some exclusive of the group, on phones, tablet gadgets and technology.