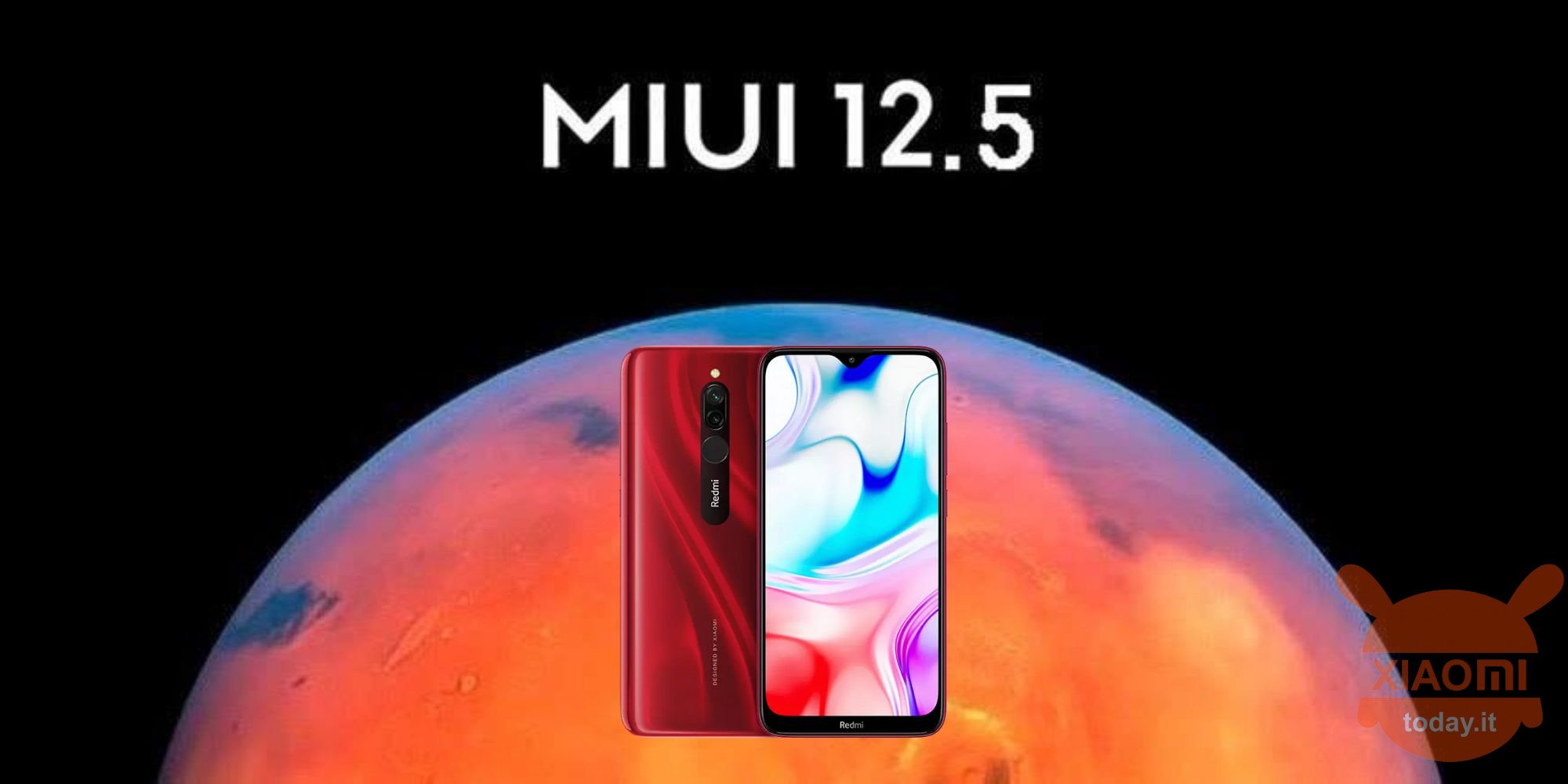 Also redmi 8 updates to MIUI 12.5 and keeps company with Notes redmi 8 Pro which he too, poco ago, received the same update. Xiaomi is proceeding like a train in the release of the update in question, which in the vast majority of cases also brings Android 11. This is not the case with this super top of the range that has yet to receive it. But having said that, let's see all the data relating to theRedmi update 8, since it is not for everyone.
Redmi 8 is finally updated to MIUI 12.5. The update of the skin V12.5.1.0.QCNMIXM just arrived on the old low entry but it's Mi Pilot!
As usual, the MIUI 12.5 for this device arrives as an exclusive build for Mi Pilots. At the moment. Remember, for those who don't know, that the Mi Pilot program provides for the early release of some builds, therefore some updates. However, those who join the program, even if we have the device updated before the others, have to put up with more and more bugs. And we know how much MIUI is full of it! In essence, it is up to the Mi Pilot to do from beta tester.
Only after the running-in period has ended, then Redmi 9 will receive the MIUI 12.5 in the Stable version. But back to the update itself, this one comes with build number V12.5.1.0.QCNMIXM, which means it is reserved for the Global branch. We can say this thanks to the initials MI that appears inside the alphanumeric code of the build. This in fact distinguishes all various branches of the ROMs, from Global to Russian, from Indian to Indonesian.
As usual, we leave the download link of the recovery at the end of the article, remembering however that it is absolutely not advisable to install this package. The reason is simple: since it is a Mi Pilot build, you could run into compatibility problems. We might as well wait a few days plus the arrival of the update to MIUI 12.5 via OTA.
Redmi 9 | 4 GB - 64 GB | Black
2 used by 115,18 €
185,00

€

244,00

€
available
29 January 2023 21: 23

Amazon.it
Price updated on: January 29, 2023 21:23