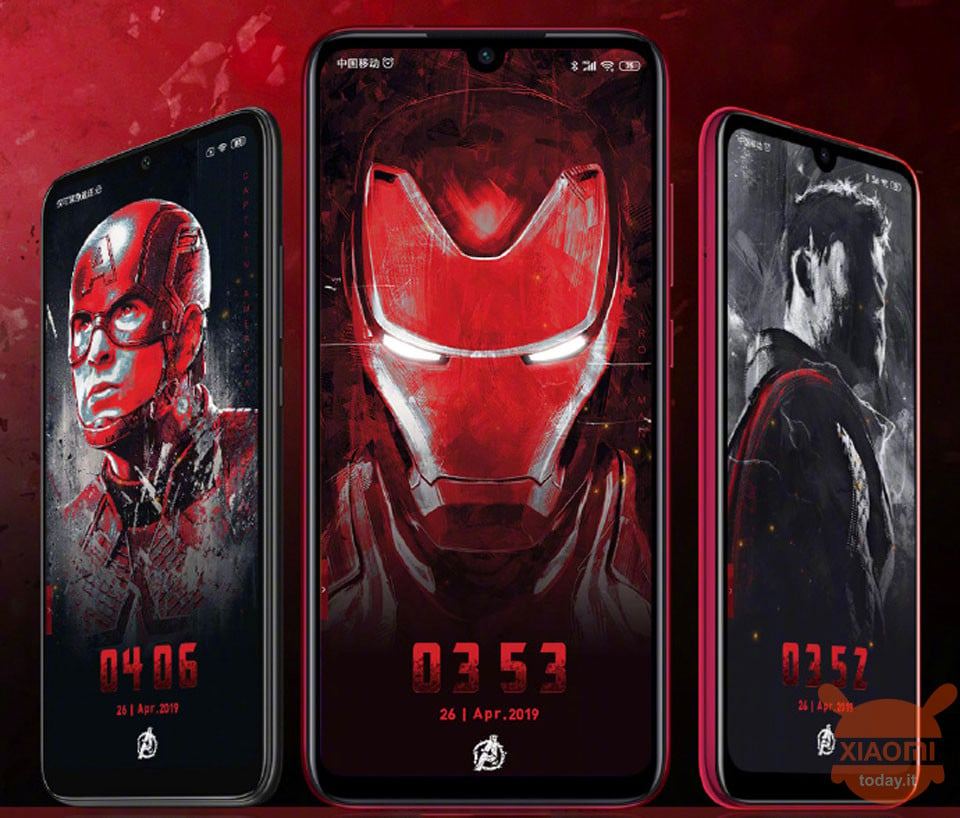 The success of the last "Avengers: Endgame"It did not only concern the portfolios of the film producers, but also that of all manufacturers of branded products"Avengers". Among these is obviously our beloved brand Xiaomi, which previously had delighted us with the Redmi 7 and Redmi Note 7 Avengers Endgame and'AmazFit Verge Lite with the Avengers theme. These special editions are not just an attempt to propose something different on the market, but also and above all to give a decidedly more aspect endearing to the mobile devices that, very personal opinion, in the last few years are becoming more and more similar to each other. Xiaomi is one of the few companies that, one thinks with the release of I mix 3 or even the very recent Redmi K2O Pro, try to rejuvenate this world that risks becoming decidedly flat. And it is precisely the Redmi K2O Pro Avengers Limited Edition to have been unveiled in China: we see its characteristics.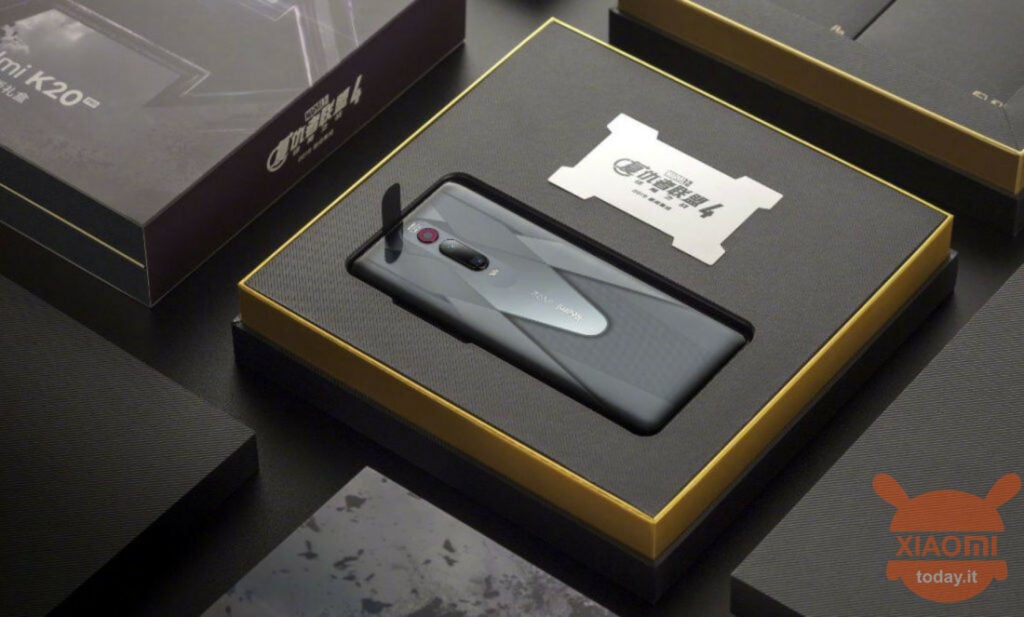 Redmi K2O Avengers Limited Edition unveiled in China
As most of the Limited Edition (we remember that of the Mi Mix 3 or even at headphones dedicated to the Last Emperor) the difference with the standard edition is purely aesthetic: the device born from the collaboration of Xiaomi and Marvel is offered in one non-gradient black coloration with a design that vaguely resembles a sort of armor. Unlike the Redmi K2O Pro standard, the special Redmi K2O Pro Avengers Limited Edition includes an Avengers blue themed case and a Marvel collection medallion. As for the packaging, too comes with an Avengers theme but this time, unlike the Redmi 7 and Redmi Note 7, not all the Marvel characters are represented, but the logo "A" which made the group of heroes famous around the world.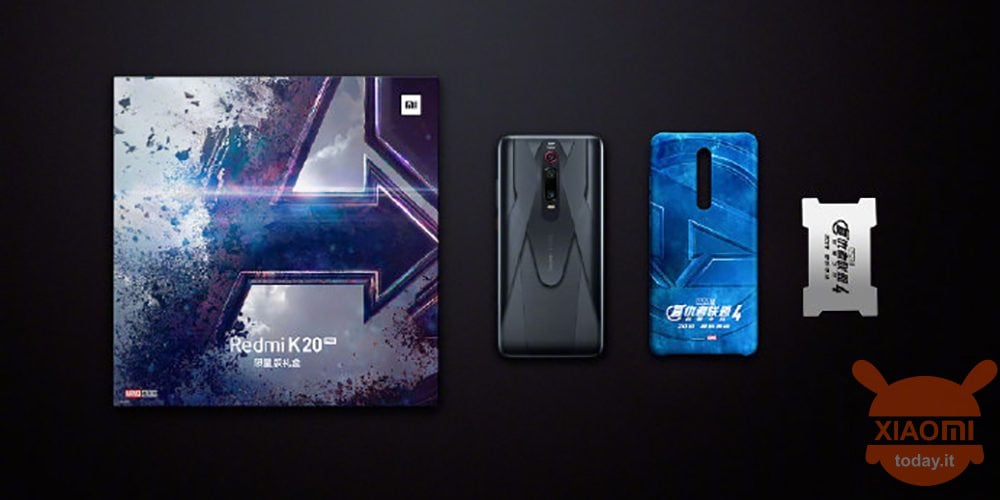 As said the difference with the standard edition should be purely aesthetic: rumors give this device available only in edition 8GB RAM and 256 GB ROM but nothing is still certain. Of course there is only one thing: it is a truly SWAG device and will no doubt be snapped up in the middle country.

📱 DESIGN
🔍 DISPLAY
⚙️ HARDWARE
🤖 SOFTWARE
🔋 BATTERY
📞 NETWORK
📡 CONNECTIVITY
📷 CAMERA
🔈 AUDIO
ℹ️ MISCELLANEOUS
Are you interested in OFFERS? Follow our TELEGRAM Channel! Many discount codes, offers, some exclusive of the group, on phones, tablet gadgets and technology.