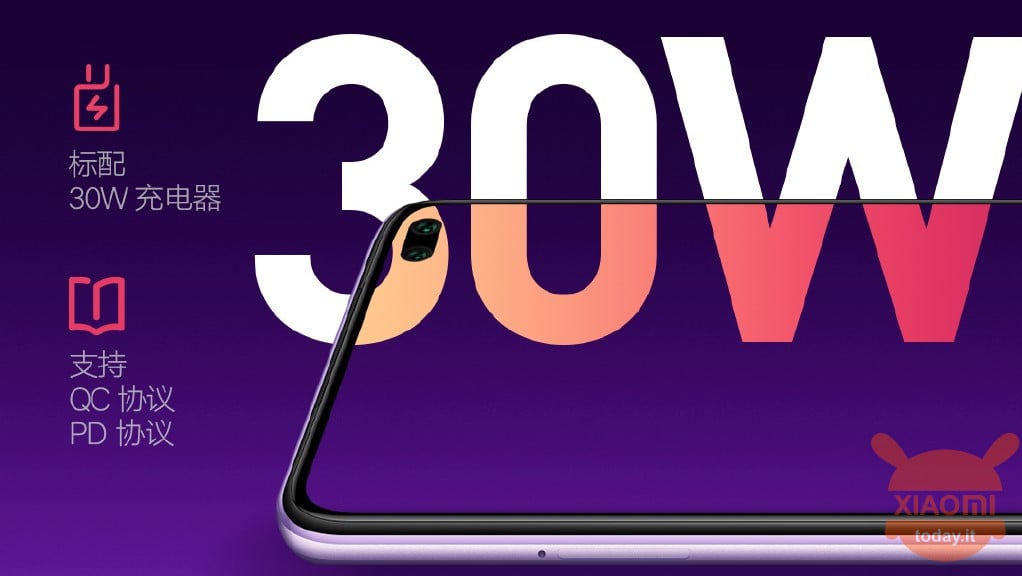 Xiaomi seems to have decided not to leave any details hidden before the official presentation of Redmi K30 already scheduled for December 10. Today we have already discovered that the device will adopt a processor Qualcomm Snapdragon 765G and that we will find an 6,67 inch screen. Now, the Xiaomi sub-brand that became independent at the beginning of the year also tells us about the battery's capacity and its charging speed.
Redmi K30: 4500mAh battery with 30W FC, full charge in only 1 now!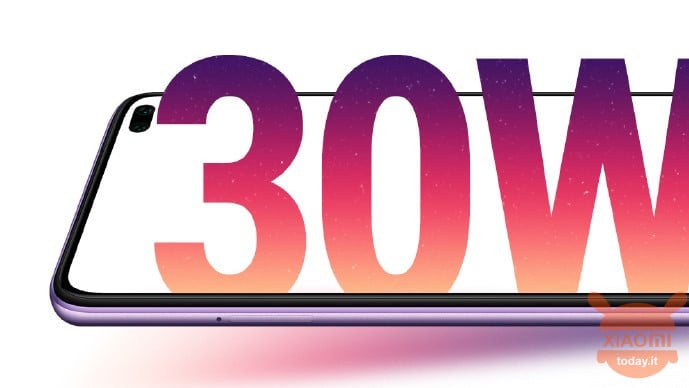 As you may have guessed from the title, the battery that we will find inside the Redmi K30 will have a capacity of well 4500mAh. So a large battery, bigger than its predecessor, the excellent Redmi K20.
But the most interesting feature, according to Redmi, seems instead to reside in the charging technology. In fact, Redmi states that the 30W reload that we will find on Redmi K30 is not only fast but also uses a dedicated component to increase the charging efficiency up to 97%. So even if the power used will be "only" 30W, the smartphone will recharge faster than other terminals without this technology. Specifically, the smartphone will be able to recharge from 0 to 100% in just an hour, a figure not in view of the size of the battery.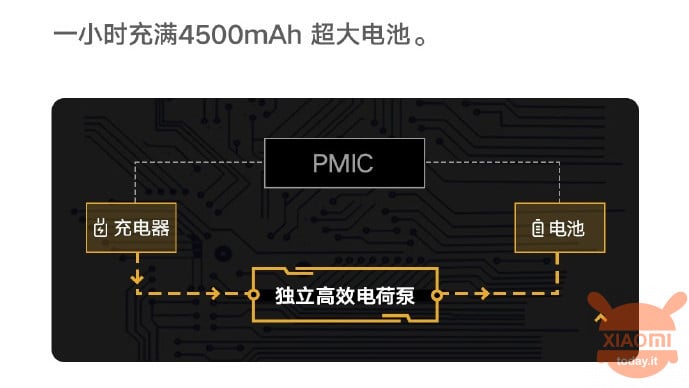 This technology that Redmi calls "Charge Pump" also reduces the temperature under recharge and therefore stress less the battery.
Furthermore, the Redmi K30 will adopt the Mi Fast Charge technology presented a few months ago. With Mi Fast Charge the device will be able to recharge in a more constant and intelligent way. As we can see in the graph below, Xiaomi compares Honor V30 and Redmi K30 and the respective powers (W) of charging when approaching 100%. In this example, the K30 manages to maintain a higher power that drops steadily instead of suddenly as on the Honor V30. In other words, it will take less time to recharge the last portion of the battery (about 80% less), all without damaging it at all.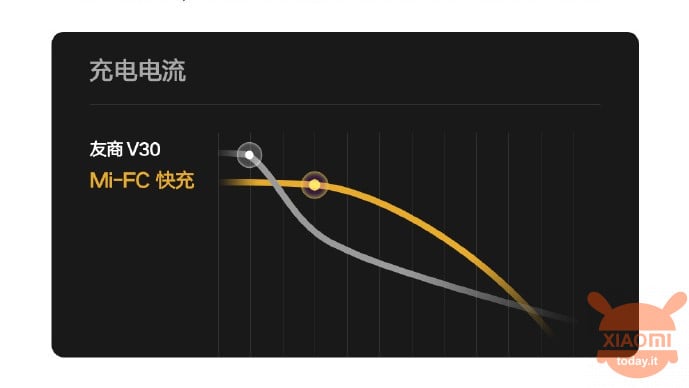 Finally, in the teaser released by Redmi we also learn that the smartphone supports both the PD (Power Delivery) and QC (Qualcomm Charge) standards.
-43%

Sale
🇮🇹 Express Delivery 24 / 48h from Italy FREE
-39%

Sale
🇨🇳 Priority Line Delivery (Delivery 10-15gg, NO customs) ✈
-42%
Coupon
🇨🇳 Priority Direct Mail Shipping (6 / 14gg, No Customs) ✈
Buy
Use discount codes:
BGGTS129
Are you interested in OFFERS? Follow our TELEGRAM Channel! Many discount codes, offers, some exclusive of the group, on phones, tablet gadgets and technology.