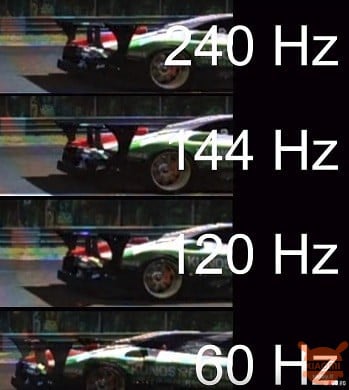 Il Redmi K30 and his "older" brother Redmi K30 5G they are the two smartphones we have heard of most during the last months of the year. The leaks that accompanied them, fortunately, were found to be almost all true and this can only please us. Among the many features that make it a "top" at a low price, there are the two 20 + 2 megapixel front cameras a pillolina but above all the display refresh rate reaching 120Hz. Actually the Redmi K30 5G goes far beyond, reaching i 144Hz. He communicates it to us Lu Weibing with a post shared on Weibo.
Redmi K30 5G supports 144Hz refresh rate | Video
If until now we thought that differences between the two homonymous devices only concerned the resolution of the clear rear photographic sensor (from 2 megapixels in the 4G version to 5 megapixels in the 5G version), support at charging speed (Quick Charge 27W for 4G e Mi Charge Turbo 30W for 5G) and the processor (Qualcomm Snapdragon 730G in 4G and Snapdragon 765G in 5G), we were wrong because the refresh rate of the most powerful device has increased.

In this video we clearly see the two devices in question: on the left we find the K30 4G which "only" reaches 120Hz while on the right is the most powerful Redmi K30 5G with refresh rate that reaches 144Hz. This feature will certainly appeal to all videogamers since a higher refresh rate corresponds to a smoother gaming experience

. Even average users will be able to enjoy this feature, without a doubt, but we have a reserve, or rather two.

In this war between those who have a best photographic sector it's a higher refresh rate, who is really the winner? We explain ourselves better. Is it really so useful to have such high numbers for daily use? Because in reality those who buy these devices, this is the use they make of them. I personally believe that those who work with a smartphone more assiduously, do not decide to buy a medium range disguised as top, but point directly to a device with many other attributes. Secondly: if a user decides to abuse this featre, how long will the 4500 mAh battery go to be bandaged?

These are just two of the doubts we have, or rather, that I have. What do you think about it? Let us know in the comments section below if you agree and if you intend to buy the Redmi K30 5G.
📱 DESIGN
🔍 DISPLAY
⚙️ HARDWARE
🤖 SOFTWARE
🔋 BATTERY
📞 NETWORK
📡 CONNECTIVITY
📷 CAMERA
🔈 AUDIO
ℹ️ MISCELLANEOUS
Are you interested in OFFERS? Follow our TELEGRAM Channel! Many discount codes, offers, some exclusive of the group, on phones, tablet gadgets and technology.