Are you interested in OFFERS? Be smart and subscribe to our Telegram channel! Lots of discount codes, offers, pricing errors on technology from Amazon and the best online stores.
The launch conference in China has just ended, about the new entry level Redmi 8 and Redmi 8A, but what really animated the event was the "surprise" announcement by Redmi K30, the future flagship of the Redmi brand. The really fantastic thing was not only the official confirmation by the Chinese company but the fact that it also accompanied two images that leaked two delicious news to the announcement.
Redmi K30: super 5G and Dua Selfie Camera in the display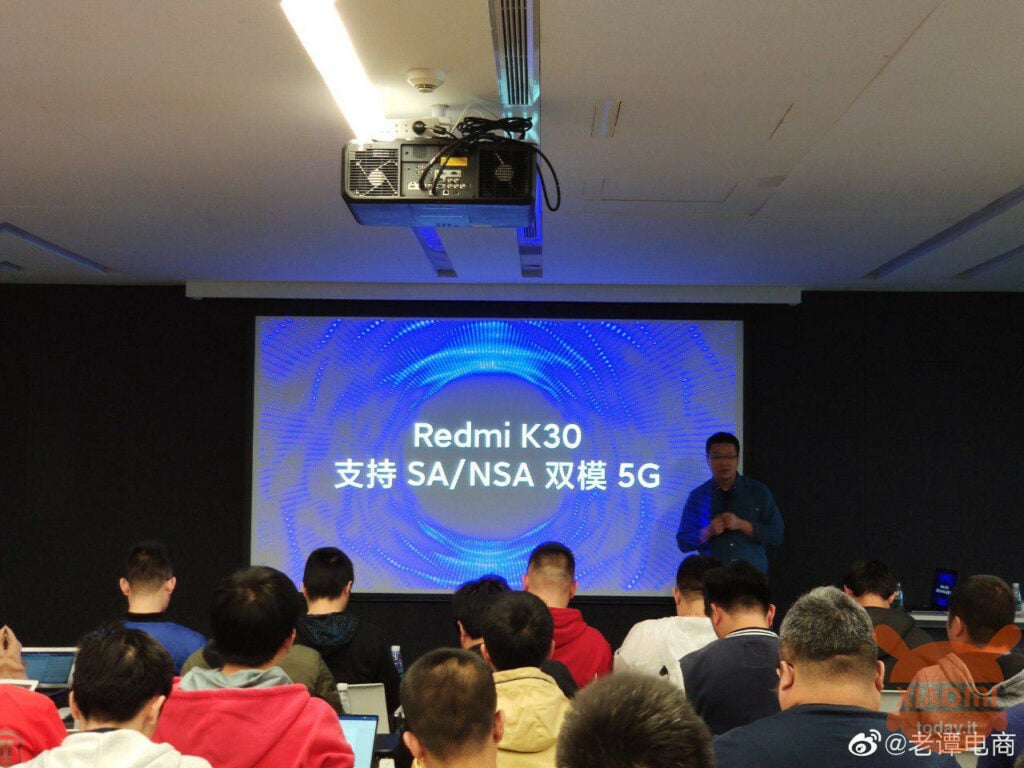 In the first slide projected at the conference, we are told that Redmi K30 will enjoy 5G connectivity, like the current and future top of the range of other brands, but this will not be a "simple" navigation speed update but Redmi K30 will have a 5G module with Dua Mode NSA + SA architecture, the same that the giant Huawei has provided to its Mate 30. All this translates into a smoother switch between networks due to the hardware that, although not yet declared, should see the Qualcomm Snadragon 855 + SoC as its protagonist.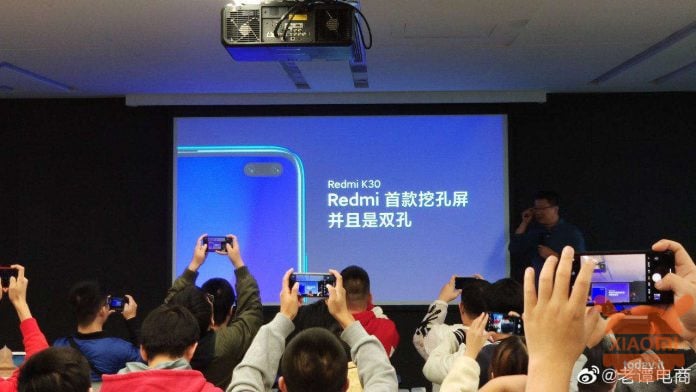 However, it is the second slide projected that makes your mouth water, as it shows us a noticeable detail of the display. We will be dealing with a full screen panel that will also integrate a dual selfie camera in the upper right corner, a solution seen on the Samsung galaxy S10 +. So no pop-up rooms or mechanisms that could have problems in the long term.
Perhaps this is the best choice also in terms of cost containment as well as of immersiveness, and that probably other competitors will also adopt on their smartphone line-up. At the level of the smartphone's launch, a specific period has not been indicated, but the 2020 will certainly be the year that sees Redmi K30 compete in the smartphone market. Are you in a frenzy for the launch of this new flagship, or do you think the company needs to be scaled down in terms of devices?