I have tested the Redmi Note 10 series in practically all sauces, missing the basic model or the Redmi Note 10 5G, an economic device that promises to satisfy most of the most common needs, also offering the new technology of Dual 5G connection. But will compromises be the order of the day or, despite the not too aggressive price, will the device surprise us positively? We find out in this full review.
Xiaomi Redmi Note 10 5G 4GB + 128GB Gris Dual SIM
5 used by 145,59 €
Price updated on: 30 November 2022 10:00
From the sales package, we certainly do not understand the potential of a smartphone, but overall the Chinese manufacturer does not distinguish between entry level and top of the range, equipping the smartphone with good equipment that includes:
Redmi Notes 10 5G;
Wall power supply with European socket and max 22.5W output;
Cable for USB Type-C charging and data transfer;
SIM slot removal tool;
Transparent TPU protective cover;
Manuals;
Company pre-applied screen protector film.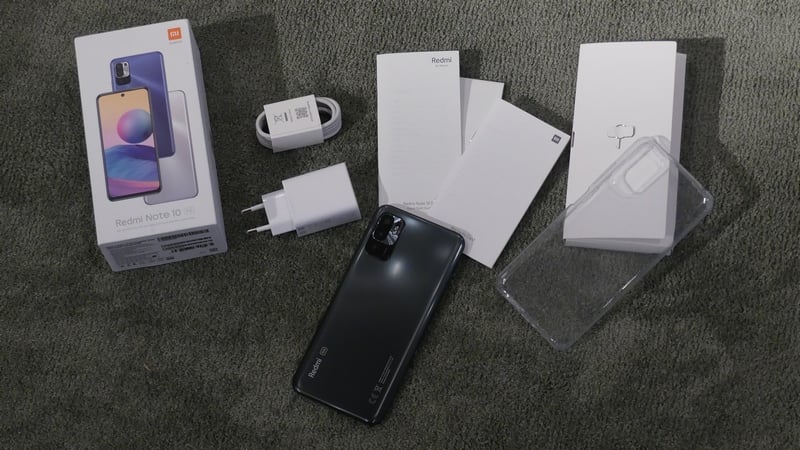 Let's start with the dimensions that are configured with values ​​equal to 161,81 x 75,34 x 8,92 mm and a weight of 190 grams, therefore a terminal that is not compact but at least manages to slim down compared to the competition, in terms of weight. Handling is quite good even if in certain situations one-handed use is rather risky, but the grip is always good thanks to the materials used, i.e. polycarbonate on the entire body, including the profiles.
The finish on the back is of the opaque type, which in part gives a business aspect to the Redmi Note 10 5G, but which unfortunately does not offer any oleophobic treatment, resulting in the capture of fingerprints and dirt in general. Also on the rear we find the bump camera which houses 3 optics as well as an LED flash, therefore no further disturbing element, considering that the fingerprint sensor is inserted on the right profile of the device, inside the power button that a its turn has been placed in a recess to facilitate recognition even in the dark, while poco above we find the volume rocker.
The SIM tray is housed on the left profile, capable of hosting 2 SIMs in nano format or 1 SIM and a micro SD card to expand the integrated memory, but renouncing the Dual SIM Dual Standby functionality, which in terms of connectivity goes up to 5G on both slots.
In this regard, I could not appreciate the 5G speeds as the signal does not arrive where I live, but overall, I was not satisfied with the navigation speeds in general, which compared to other terminals already tested was almost crippled. A slowness that is a fixed theme in everything analyzed by Redmi Note 10 5G, in fact even the fingerprint sensor for unlocking the smartphone, even if you don't miss a shot it was slow and poco lightning fast.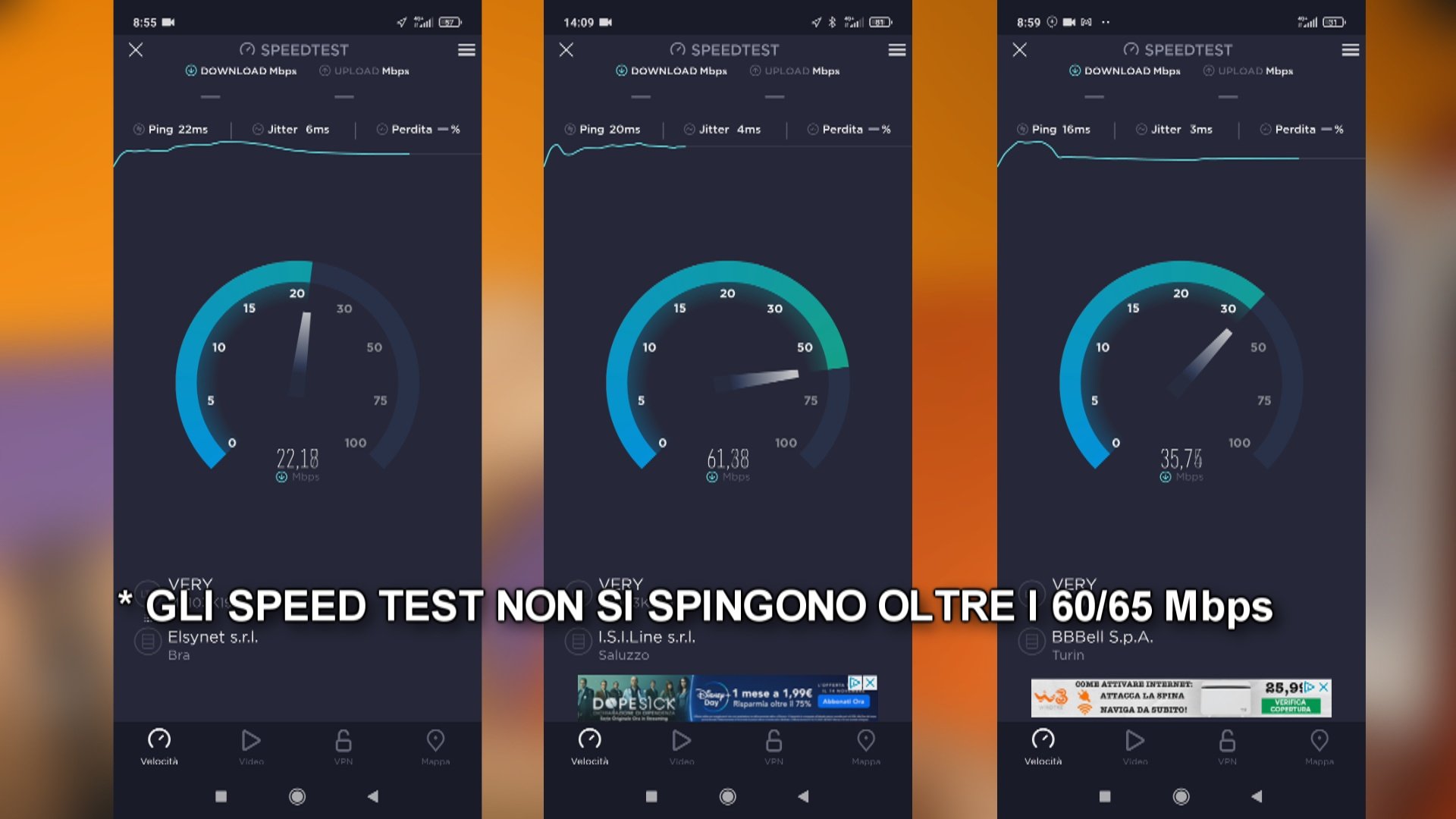 Continuing on the profiles, on the upper one we find the beloved 3,5 mm jack for wired earphones, second microphone and IR transmitter while the main microphone, the USB Type-C input for charging, data transfer and OTG support are mirrored. (no video output) and the mono speaker. The sound that comes out is not very generous in volume but at the maximum level it does not crack, while unfortunately the imbalance towards the medium-high tones is quite evident.
A feature that distinguishes Redmi Note 10 5G from the crowd is the presence of a 90 Hz refresh rate integrated into a 6,5-inch IPS LCD panel with Full HD + resolution (2400 x 1080 pixels). It should be noted, however, that at the moment the refresh rate can only be set on values ​​of 60 or 90 Hz but a future update should introduce the adaptive sync function, which will automatically switch the refresh rate values ​​to 30, 50, 60 or 90 Hz based on the type of content displayed on the screen, thus also optimizing energy consumption.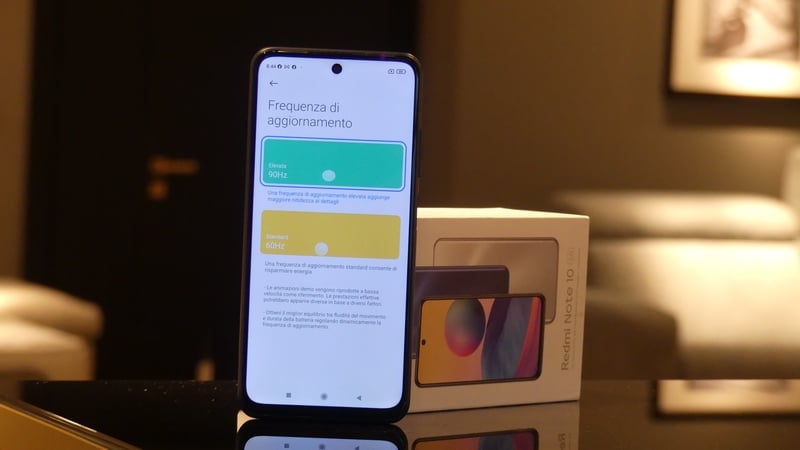 Apart from that, the screen of Redmi Note 10 5G did not surprise me, first of all because at certain inclinations the nature of the panel used comes out, with color changes as well as just the colors in general are reproduced in an almost washed-out manner. Then we have no support for HDR while Widevine L1 DRMs are present for viewing high definition content on streaming platforms, even if these are not recognized on Amazon Prime Video.
But what really made me turn up my nose is that when set to 90 Hz, the phone begins to slow down even in the most common operations such as swiping for switching from the home to other pages. A bug that unfortunately has not been solved even with the latest update to MIUI 12.5, which has slightly improved things but not definitively resolved. A notification LED is also missing but fortunately on this specimen, in spite of the others in the Note 10 series, the proximity and brightness sensors work well, even if the latter turned out to be a bit too conservative when we are in the dark.
Xiaomi Redmi Note 10 5G 4GB + 128GB Gris Dual SIM
5 used by 145,59 €
Price updated on: 30 November 2022 10:00
In fact, the software is a real Achilles heel for this device, despite the Android 11 version and security patches updated in November 2021 on board, but the MIUI seems to be poco optimized for this terminal, which ultimately never crashed but the overall experience was always of a "rubbery and woody" type.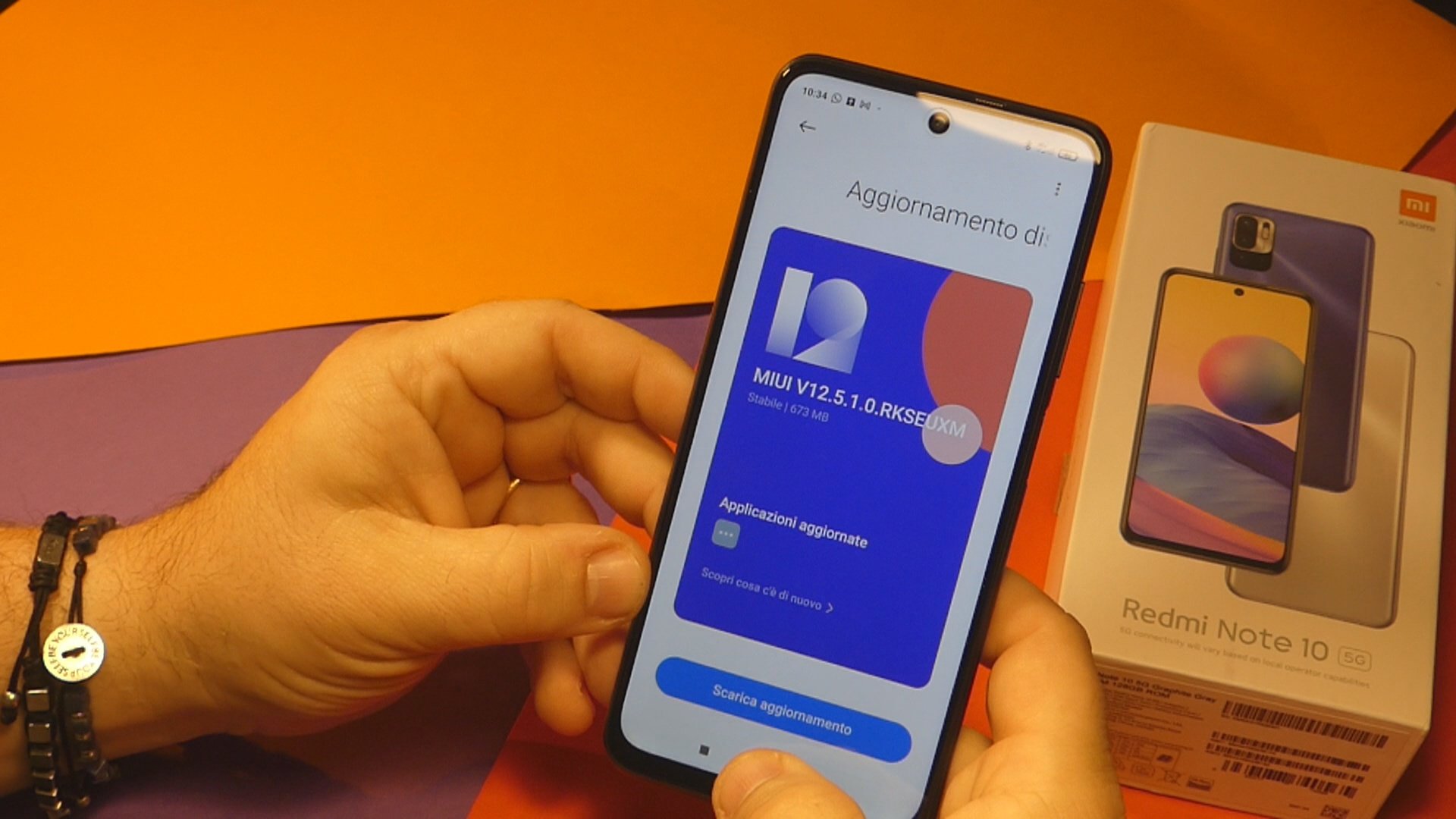 Someone speculates it is the fault of the hardware, but in reality I think there are other reasons also because the CPU with which this Redmi Note 10 5G is equipped we have also seen it on other terminals without having these negative consequences. In particular we are talking about a MediaTek Dimensity 700 SoC, an octa-core solution at 2.2 GHz with a 7 nm process which is accompanied by an ARM Mali-G57 GPU with a frequency of 950 MHz.
There are 3 configurations for RAM and ROM, namely 4/64, 4/128 and 6/128 GB of type LPDDR4X for RAM and UFS 2.2 for storage, expandable via micro SD up to 1 TB. Overall, the operations that we can perform are quite complete, even risking healthy gaming with titles like COD Mobile and Asphalt 9, all however without expecting who knows what fluidity. In short, with the patience of a Buddhist monk, you can take home any task.
In terms of connectivity, we cannot complain, relying on the aforementioned IR Blaster and 3,5 mm jack as well as Dual WiFi, 5G Dual, Bluetooth 5.1, GPS (no Galileo), FM radio and NFC sensor for mobile payments . Even the battery, a 5000 mAh unit, gives satisfactions, allowing you to arrive in the evening again with a good 20/30% of autonomy. Although in the package we have a 22.5W charger, fast charging for Redmi Note 10 5G is only at 18W, a surprising value poco considering how much other models offer.
We have come to talk about photographic and video performances, which feature a 48 MP primary sensor, provided by OmniVision with an aperture of f / 1.79, accompanied by two other 2 MP, f / 2.4 lenses that perform macro and depth photography functions. of field. The selfie camera instead relies on an 8 MP, f / 2.0 sensor.
For both the rear and front cameras, videos can be shot at a maximum resolution of 1080p at 30 fps, also benefiting from the EIS, which in all honesty works well but which in certain circumstances highlights the software artifact compared to the mechanical one. The photos we get in general are to be defined without infamy and without praise, more than discreet in the daytime and with strong limits at night.
I would not have expected who knows what quality but perhaps the company should have preferred a wide angle rather than the macro, in order to differentiate itself.
Xiaomi Redmi Note 10 5G 4GB + 128GB Gris Dual SIM
5 used by 145,59 €
Price updated on: 30 November 2022 10:00
CONCLUSIONS
The price generally makes the difference in judging a smartphone and in the case of Redmi Note 10 5G, the price list is approximately 239 euros, for the 4/128 GB variant, but apart from the autonomy and the presence of 5G, they are there are many compromises to which to submit and in any case analyzing offers such as those of POCO M4 Pro 5G, I really don't know who to recommend it to.
It is true, history teaches us that with future updates the terminals of the Chinese brand improve but now, considering that the company is no longer foreign but global, this story no longer holds up, also because the release times of a updates are really over the top.
REDMI NOTES 10 5G
We often hear it said now that modern smartphones are all fine, but the reality is quite different. The example (unfortunately) gives us the Redmi Note 10 5G, smartphone to which I say NO.
PROS
AUTONOMY
PRESENCE 5G
COMPLETE CONNECTIVITY
CONS
PRICE
ABSENCE ULTRAWIDE CHAMBER
90HZ BUGS
ECONOMIC DISPLAY
POOR SOFTWARE OPTIMIZATION
Add your review