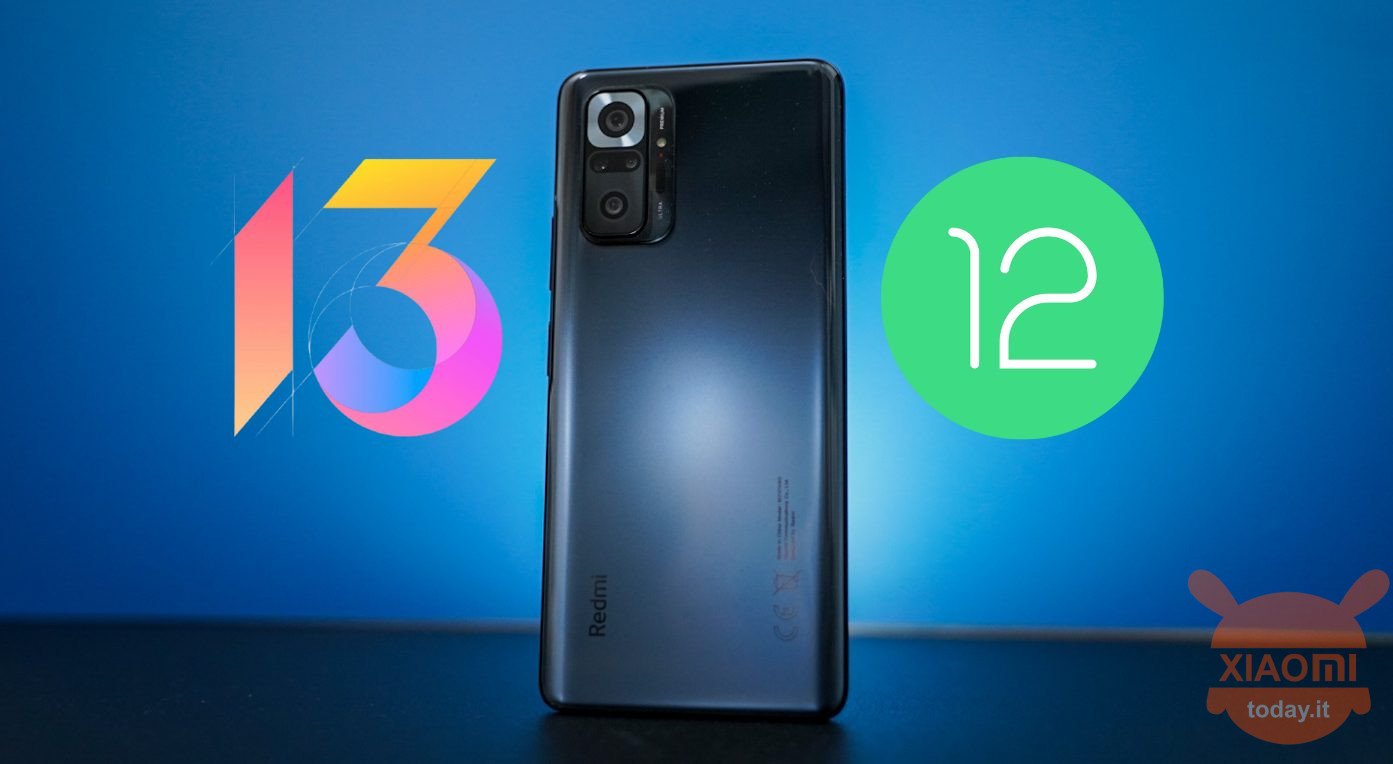 Are you interested in OFFERS? Be smart and subscribe to our Telegram channel! Lots of discount codes, offers, pricing errors on technology from Amazon and the best online stores.
After that Redmi Note 10 has been updated to MIUI 12.5 Enhanced in Global version, here is also the MIUI 13 comes for this device. Previously, some members of the Mi 11 family they received the beta update for the new Android skin, clearly based on Android 12. Well, apparently even the last (or penultimate if we count the upcoming Redmi Note 11 series) mid-range Redmi is doing the same thing. Clearly we are talking about the Beta branch, or those that once were the Beta Tester and now i am I Pilot.
It's all true: Redmi Note 10 and Note 10 Pro Global update to MIUI 13 and receive Android 12. Here are all the details of the update
According to what we learn from the list of updates released by Xiaomi, the Beta branch of MIUI has released the update to the MIUI 13 and Android 12 for Redmi Note 10 and 10 Pro. Together with him, among other things also the Mi 11 Lite he seems to have reached the same stage and therefore we will shortly write about him too. In any case, as we anticipated before, this is an update reserved for Redmi Note 10 and 10 Pro Global devices, but I Pilot. This means that only those who have joined the program of the same name can immediately take advantage of functionality of MIUI 13.
Read also: Official: the Xiaomi Mi 11 Lite series will update to MIUI 13 and Android 12
As for the standard model, the MIUI 13 and Android 12 carrier build number is the 13.0.3.0.SKGMIXM while as regards Redmi Note 10 Pro the build number that brings MIUI 13 and Android 12 is the 13.0.2.0.SKFMIXM. From the letters MI at the center of the build it is recognized that the release is intended for the global branch. In this regard, we invite you to read this article to understand how MIUI works and how many branches it has in all. At the moment we don't know which ones bugs, e critical issues this update brings. The Mi Pilots are used in this sense to improve performance and understand their compatibility well.
Below we leave you the download link NOT RECOMMENDED installation if you weren't Mi Pilot. The Xiaomitoday.it team is released from any liability in case of damage to the device following the installation of the updates listed in the article.
Prices on Amazon
€203,58
€354,00
available
5 new from 203,58 €
3 used starting at € 139,00
to June 4, 2023 17:13
Last updated on June 4, 2023 17:13