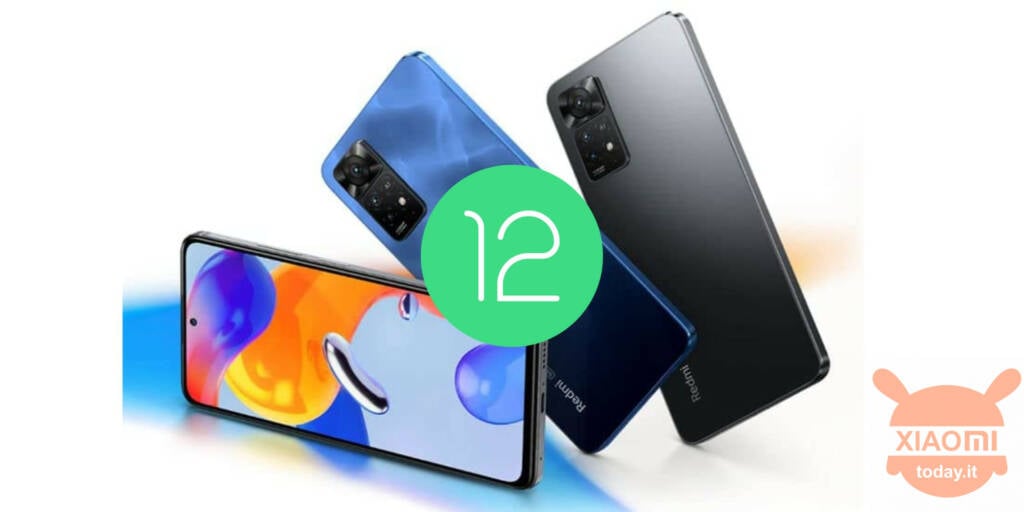 Notes redmi 11 Pro 5G is the latest generation smartphone of the Xiaomi shoulder brand. It is a complete device in all respects, although not without its bugs. It is not perfect like every Redmi, it must be said, but after the glorious Note 9 perhaps he is the best ever released. While some users stand still waiting for the arrival of MIUI 13 about him, we are happy to inform you that Redmi Note 11 Pro 5G is officially updating to Android 12, after the standard model has already been updated. Mind you: the update is only coming to who it is Mi Pilot. Let's see the details.
Redmi Note 11 Pro 5G (aka POCO X4Pro 5G) is updating to Android 12. The update to MIUI 13, however, does not seem to have arrived yet
On July 1, the standard Note 11 upgraded to Android 12. Now it's up to the Note 11 Pro 5G (Aka POCO X4Pro 5G) which, in turn, follows the non-5G Pro model. If you want the news of the new operating system, you can start to look forward to them. Android 12 brings with it several noteworthy innovations. Among these, we remember, there is the much loved and much hated Material you: this is a MANDATORY feature that allows the smartphone to take on colors based on the apps we use the most. We made a deepening with all the questions and answers related to this new feature.
You might also be interested in ours Redmi Note 11 Pro 5G review - Under € 300 is a lust

As for the details of the update, we understand that the build number it brings is Android 12 on Note 11 Pro 5G is the V13.0.2.0.SKCMIXM. From the letters MI at the center of the build it is recognized that the release is intended for the global branch. In this regard, we invite you to read this article to understand how MIUI works and how many branches it has in all. At the moment we don't know which ones bugs and criticalities this update brings but if you want to update the device we leave you the link below.
Xiaomitoday.it assumes no responsibility in case of damage to the smartphone as a result of modding operations, such as the installation of alternative ROMs or recovery
Redmi Note 11 Pro 5G | 6GB - 128GB | Graphite Gray
2 used by 299,00 €
3 December 2022 9: 52

Amazon.it
Price updated on: 3 December 2022 9:52