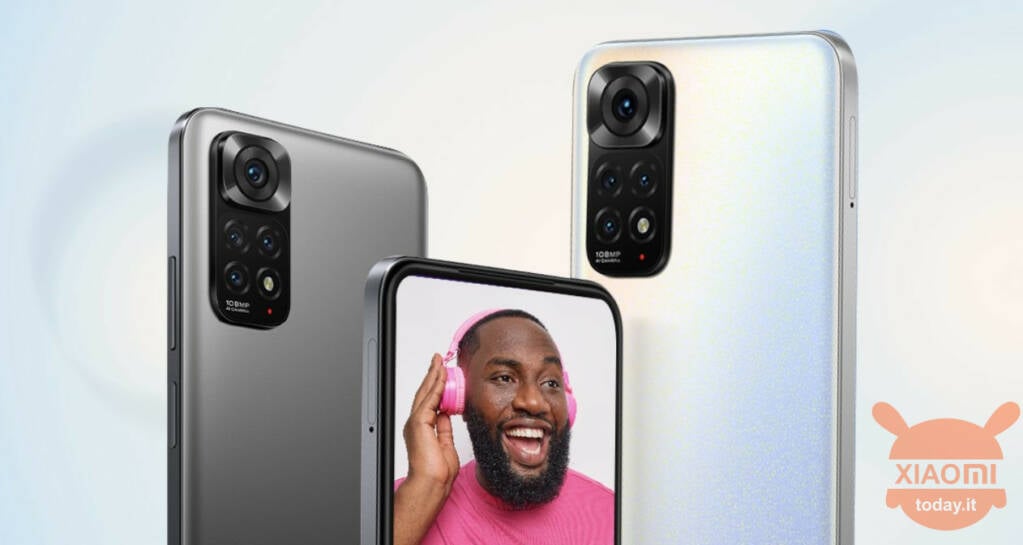 Among the latest smartphones presented by Xiaomi as regards the mid-range line there is also Redmi Notes 11S. This smartphone is the right compromise according to our Emanuele. The performances are there, the hardware equipment too and the price needless to say. but what will the experts say about him? DxOMark has decided to to test la battery e the autonomy of this Redmi confirming (as if there was an objection) that it is a device with the attributes and that it asserts itself in its price range. Let's see the details of their analysis.
DxOMark evaluates the battery and autonomy of Redmi Note 11S and decrees that it is one of the best mid-range ever tested. Is this also the case for you?
Experts from the DxOMark laboratory tested the autonomy and charging speed of the smartphone of band medium Redmi Note 11S 5G. In terms of operating time, the device entered the top 10, but the rest of the tests did not allow the model to gain a foothold in the top ten. It is in fact positioned at the 12 ° position in the general classification. The tests took into consideration a Redmi Note 11S in the 6 GB - 128 GB configuration. It is equipped with a 5000 mAh and supports fast charging from 33W . It is noteworthy that in the tests the peak power only reached 29.6W.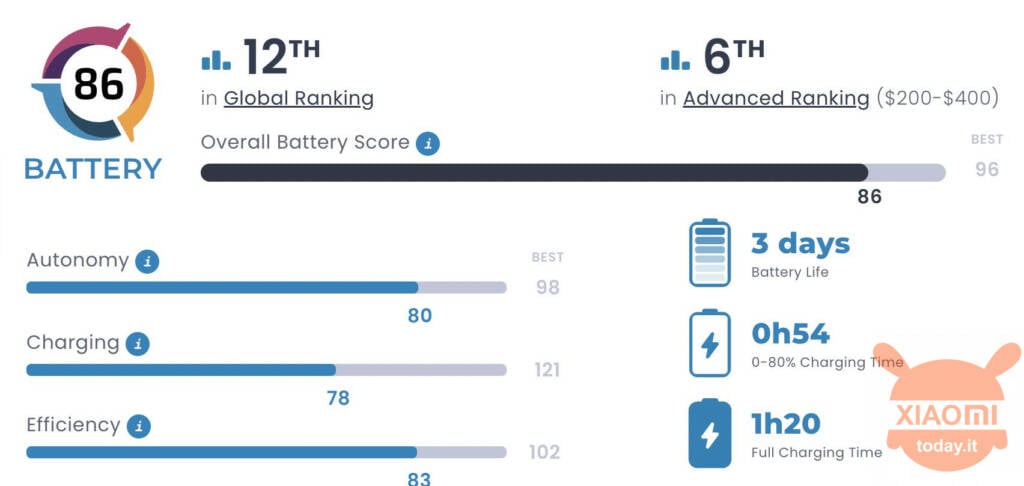 With intensive use with 7 hours of activity per day, Redmi Note 11S 5G lasted 45 hours without connecting to a power outlet. In terms of charging speed, the smartphone shows average results: five minutes gives 4 hours and 44 minutes of autonomy. From zero to 80%, the smartphone recharges in 54 minutes, from zero to 100% in 1 hour and 20 minutes.
The Redmi Note 11S 5G ranked up fourth in the general classification and third in the category of affordable smartphones in the battery life test. However, taking into account other tests, it ranks 12th in the overall ranking and sixth among devices that come close in price.
Redmi Note 11S | 4 GB - 64 GB | Black
6 December 2022 12: 18

Amazon.it
Price updated on: 6 December 2022 12:18