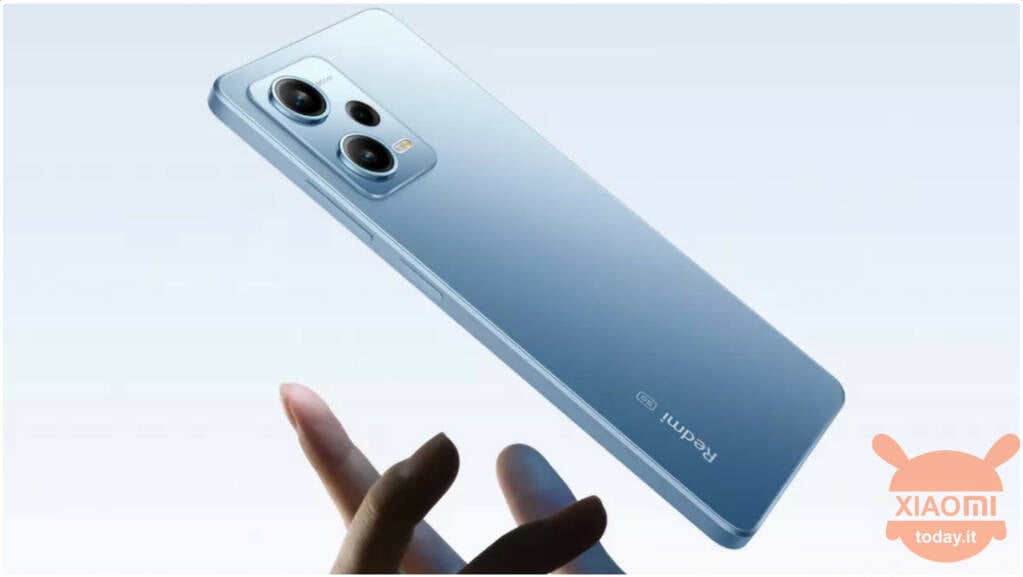 Redmi's mid-range family has expanded with the new ones Note 12, Note 12 Pro and Note 12 Pro +. The mid-range smartphones of Xiaomi's shoulder company have debuted at the moment only in China and we do not know when (and how) they will be released in Europe. In fact, it could be that these devices will come out of us as rebrand, perhaps under the aegis of POCO. But having said that, how does the eldest of the family behave? Let's see it together.
A well-known Chinese insider shares the benchmarks of Redmi Note 12 Pro +, the latest mid-range released (for now) only in China. Here are all the numbers
Il Redmi Note 12 Pro + recently introduced with the new processor MediaTek Dimensity 1080 was released simultaneously in the databases of different benchmarks. The results of the tests have already appeared online: the data published by the experts allow us to evaluate actual performance of the device. Unfortunately, at the moment they are not surprising but it is not certain that with future updates the smartphone will improve and surpass itself. The data in question was released by the well-known Chinese insider Digital Chat Station.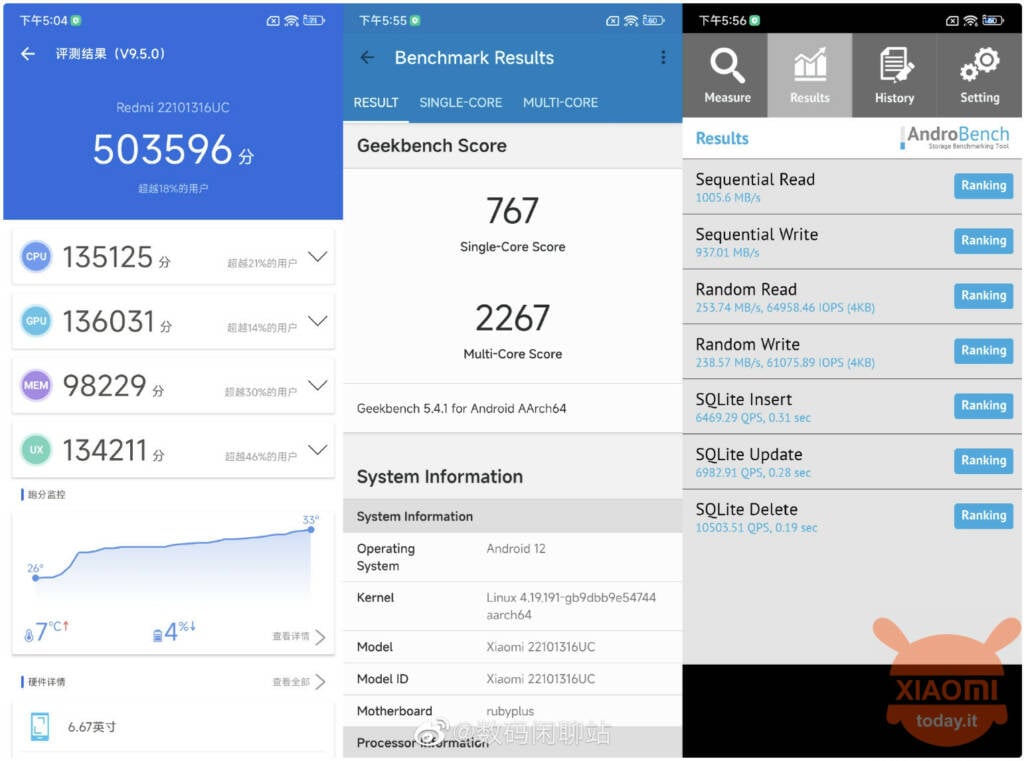 In AnTuTu 9, Redmi Note 12 Pro + managed to score 503.596 points and in Geekbench 767 and 2267 points respectively in the single-core and multi-core discipline. When running Genshin Impact at high graphics quality settings, the frame rate was kept at 50 fps. The power consumption of the platform in this case ranged from 4.1 to 4.6W.
Comparing Redmi Note 12 Pro + with its predecessor (Note 11 Pro +), there is hardly any no significant differences in performance between smartphones of two generations. However, as for Redmi Note 11 Pro 5G (Snapdragon 695) and Note 11 Pro 4G (MediaTek Helio G99), the increase in computing power is evident. Now, all that remains is to wait for the first "corrective" updates of the operating system that could give a sprint to MIUI in order to grab a few more points.