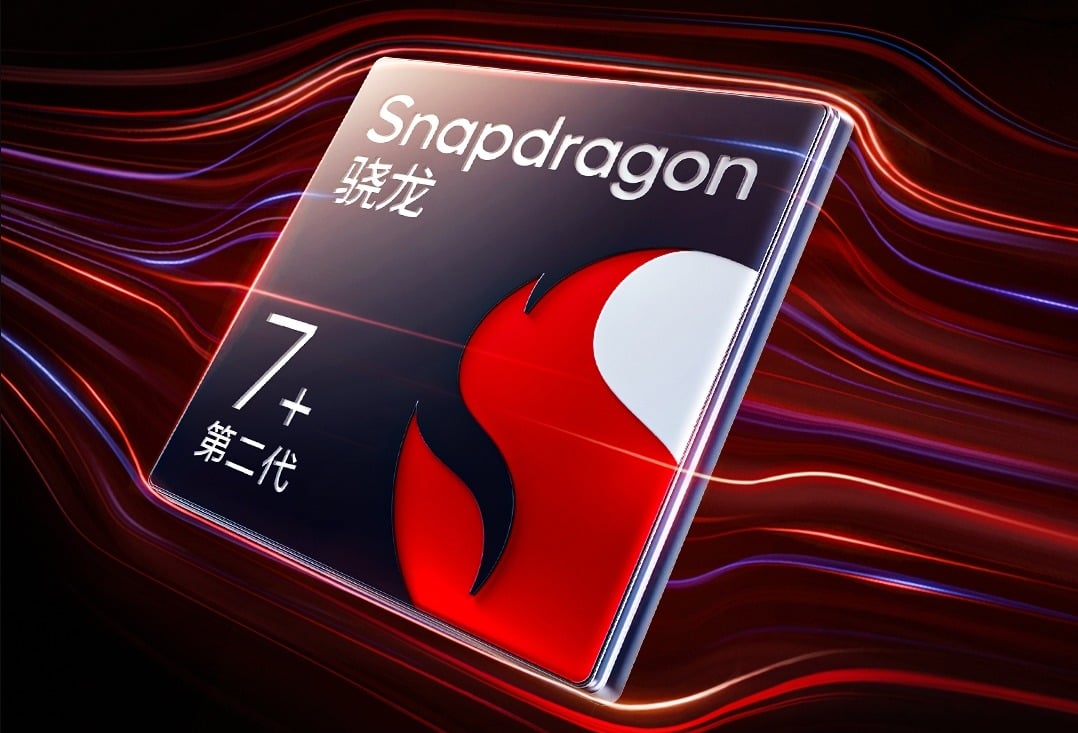 Are you interested in OFFERS? Be smart and subscribe to our Telegram channel! Lots of discount codes, offers, pricing errors on technology from Amazon and the best online stores.
Today, Qualcomm has officially released the Snapdragon 7+ Gen 2 processor, whose performance is close to that of the Snapdragon 8+, so it will be a chip that should upset the mid-range. Soon after, Redmi officially announced that it will launch the new Redmi Note 12 Turbo in the coming weeks.
Redmi Note 12 Turbo will be the first smartphone with the very powerful Snapdragon 7+ Gen 2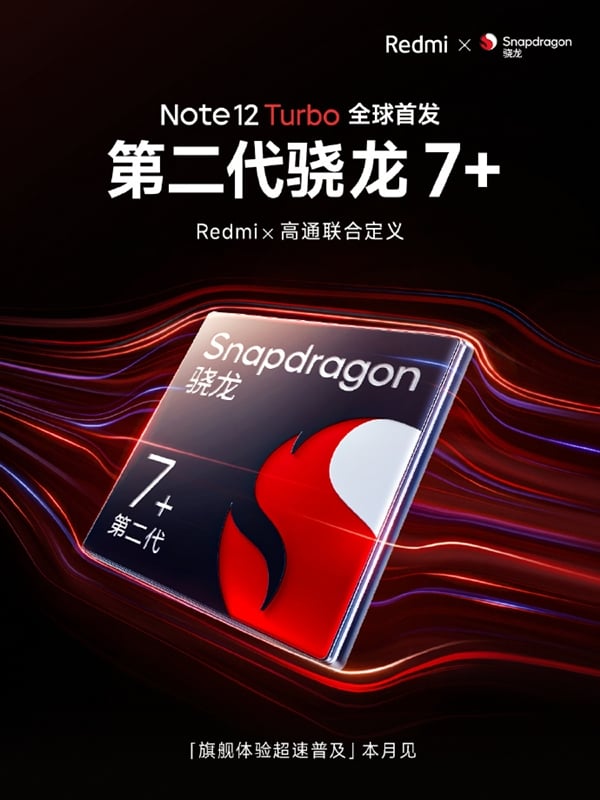 Lu Weibing, vice president of Xiaomi Group and general manager of Redmi brand, said at the press conference that this product is jointly developed by Redmi and Qualcomm, uses the same high-end chip architecture Snapdragon 8+ and has the same origin. The biggest difference between the two is the frequency, so it can be considered a clocked Snapdragon 8+.
Compared with the previous generation 7-series, its performance can be called a complete step forward. The CPU sees a 50% performance increase and the GPU sees a 2x improvement, so we expect the new chip to change the mid-range forever with flagship performance or nearly so.
At the same time, Lu Weibing also said that the Redmi Note 12 Turbo will be equipped with the latest Berserk Engine 2.0, which offers the highest fine-tuning and can achieve high-level smoothness.
It's worth noting that the Redmi Note 12 Turbo will be Redmi's first smartphone to use the "Turbo" name, so even from that point of view, we expect an improvement in performance never seen before in its range.
The brand also said that Redmi Note12 Turbo will be officially released this month, and the specific date may be officially announced next week. So we just have to wait for more details that the Chinese manufacturer will surely not let us miss in the coming weeks.
Now tell us yours. What do you think of this chip? Do you agree that it is a big step forward for the mid-range? Let us know below!
Amazon offers
€879,99
€1.099,90
available
5 new from 879,99 €
to March 23, 2023 17:22
Last updated on March 23, 2023 17:22