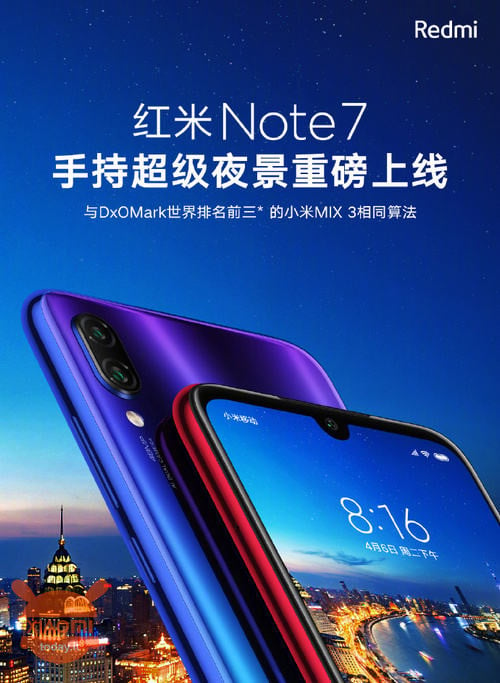 In these days the first reviews of the new Redmi smartphone start to circulate Redmi Note 7, defined by many as a real best buy. Apart from the fact that calling it a best buy with just two days of use is nothing short of charlatans, but among the many points in favor we find an excellent construction, excellent autonomy thanks to 4000 mAh battery, notable photographic performance made possible by sensor from 48 MP of which the terminal is equipped and that from a few hours has also received the functionality Super Night Scene and much more.

XIAOMI Mi 9T 128GB BLACK - BLUE Global 6 / 128gb
ATGRATIS Shipping from Italy 24 / 48h

But if all this was not enough to convince you to buy it, know that a new interesting news related to the photographic industry could make you change your mind. I think that practically all know the good performance and potential of the GCam app, which however for many devices requires the unlocking of the bootloader and its root, to enable the 2 Camera API before proceeding to install the APK related to the GCam Mod , but for our Redmi Note 7 you will not have to go crazy with smanettoni procedures.
In fact Redmi Note 7 boasts the native support for the 2API Room, that allow therefore to take advantage of the various portings in circulation of GCam, which also boasts in the latest version a function called Night Sight that gives real miracles in terms of shots in very little lighting. Now you just have to look for the best GCam Mod for your terminal and enjoy the appropriate improvements.
Redmi Notes 7 supports Google Camera without unlocking the bootloader thanks to the Camera2 API
And if you're still not convinced of the goodness of the terminal, the company is sticking up strength of the terminal that despite not having official certifications, the Redmi Note 7 enjoys resistance to small dives and above all to mistreatment of all kinds, as the last one implemented directly by the CEO of the Chinese company, which uses the smartphone as a cutting board. Find out how he got away with it video below.