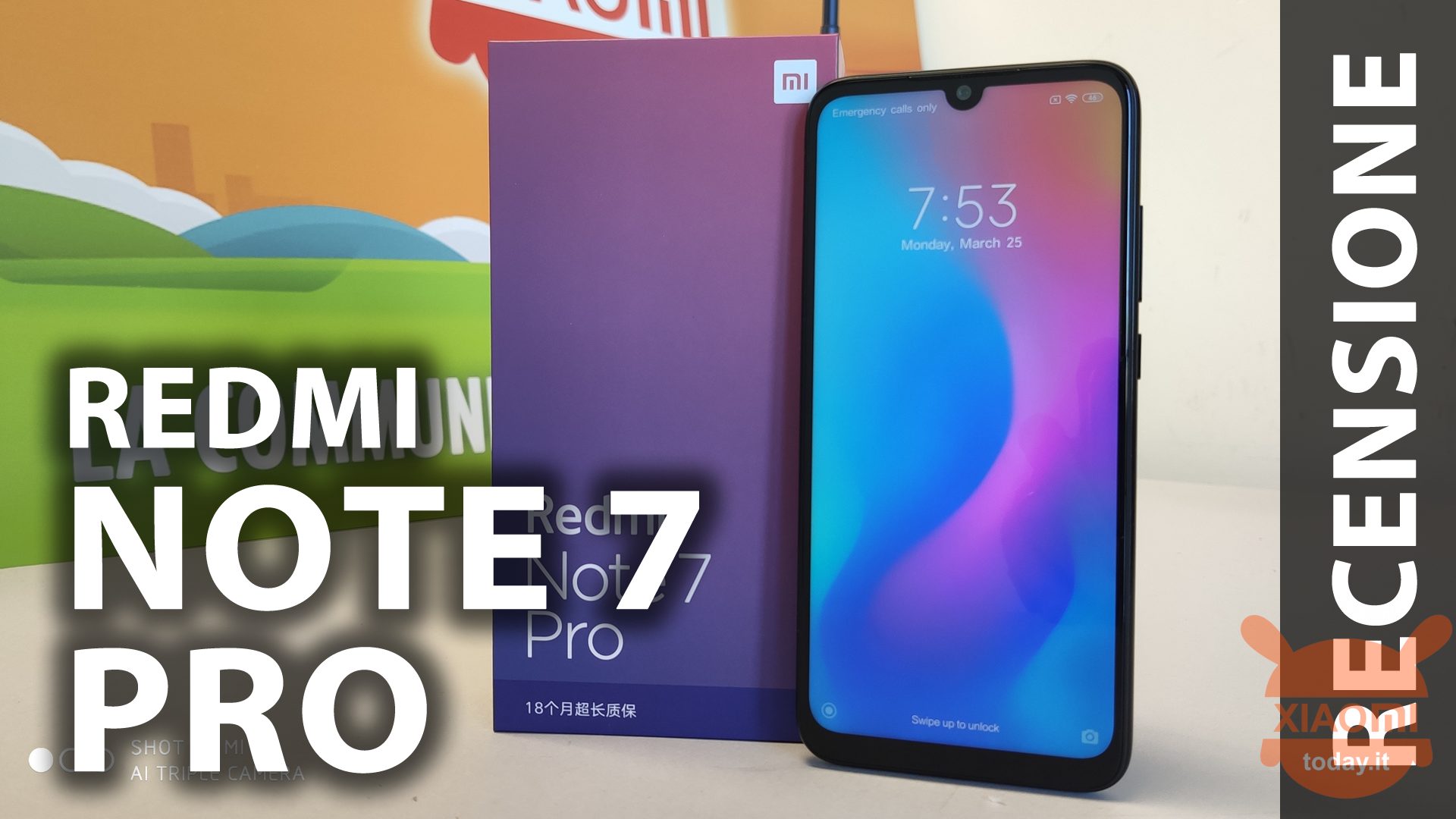 A few weeks ago, in the video-comparison with the Mi9 we talked about the technical features of this smartphone. The RedMi Note 7 PRO it is certainly the best RedMi produced to date. But is it worth taking it? What is it for? What are the benefits?
We had just finished talking about the RedMi Note 7 in this review when suddenly he arrives, thanks to Grossoshop, one of the very first examples of RedMi Note 7 PRO.
Without risking spoiling anything, we anticipate that it is in effect a RedMi Note 7, so we will not dwell on repeating things already written for the "previous" model.
We will focus on the differences, the advantages of this PRO version and the disadvantages ... yes, because there are also disadvantages.
RedMi Note 7 PRO - Design
The design of the device received is that of RedMi Note 7 if it were not for the coloration. While I enjoyed the Ocean Blue gradient color very much on the 7 Note, here I could appreciate theelegance of the classic Total Black that you know ... looks good on everything.
Between the two, I sincerely prefer that extra touch of color but in terms of color ... everyone has their own tastes.
I leave you some photos so that you can evaluate for yourself.
The dimensions are of 159.21 x 75.21 x 8.1 mm. definitely generous, perhaps for some in a bit uncomfortable, but which contain a substantial advantage: The battery enclosed in these dimensions is of 4000mah well... and it's so much stuff.
RedMi Note 7 PRO - Display
Also this aspect is copied and pasted directly by the little brother. So a nice 6.3 inch IPS very well balanced and with excellent blacks. The drip notch has now become a standard and so even here they haven't puzzled too much to give the device a more modern touch.
RedMi Note 7 PRO - Performances
Let's start thinking ... here there are differences. Let's move from a Qualcomm Snapdragon 660 to a Snapdragon 675. About 40.000 more points on ANTUTU tests which, however, are not evident in the daily use. A very slightly faster response to the opening of the APPs and the native management of a camera this time actually from 48Mpx are the goals of this new processor.
Of note also that, on paper, it Snapdragon 675 should be less energy intensive of the 660 and this for the benefit of the battery life.
Another difference of the PRO series of RedMi Note 7 compared to the previous version is the presence of 2Gb more RAM that could help with the massive use of multiple APPs at the same time multitasking.
RedMi Note 7 PRO - Battery
We have already mentioned it 2 times, so let's talk about it. The battery is the same as the previous model. Then excellent duration that arrives safely to 2 days with average use and makes even the most stressful day with your eyes closed.
Compared to RedMi Note 7, the PRO version consumes slightly less but the difference is hardly measurable.
RedMi Note 7 PRO - Camera
We come to one of the most interesting aspects of this smartphone. Compared to RedMi Note 7 that mounted a sensor from 48mpx interpolated by SAMSUNG (Samsung ISOCELL Bright GM1), the PRO version mounts a sensor from actual 48mpx from SONY (Sony IMX 586).
Moreover the photo sensor from 48mpx is the same one that mounts the Xiaomi Mi9 and, therefore, much quality is expected from this contraption.
How does the camera behave? Definitely good. We compared it to the Mi9 camera in this video.
But compare separately ... I enjoyed it. It will not be the "BEST CAMERA PHONE EVER" but the shots are definitely good, the light collected is great even in extreme conditions and, if the hand and the subject are up to standard, we can improvise small photographers without any particular problems.
Here are some sample shots.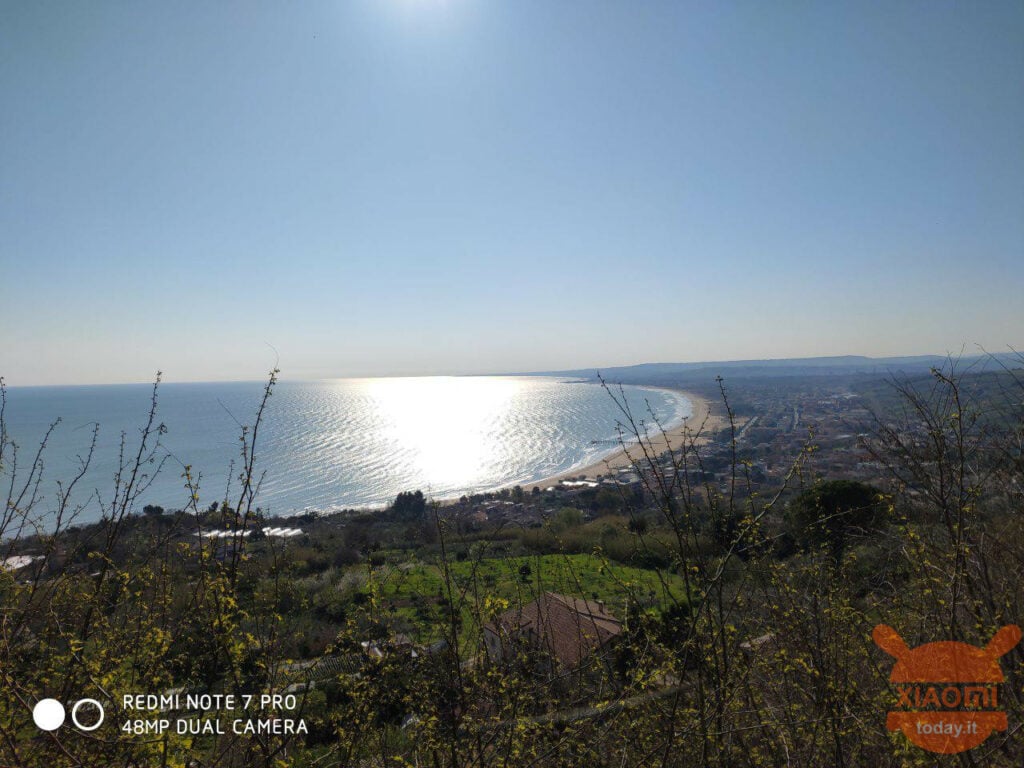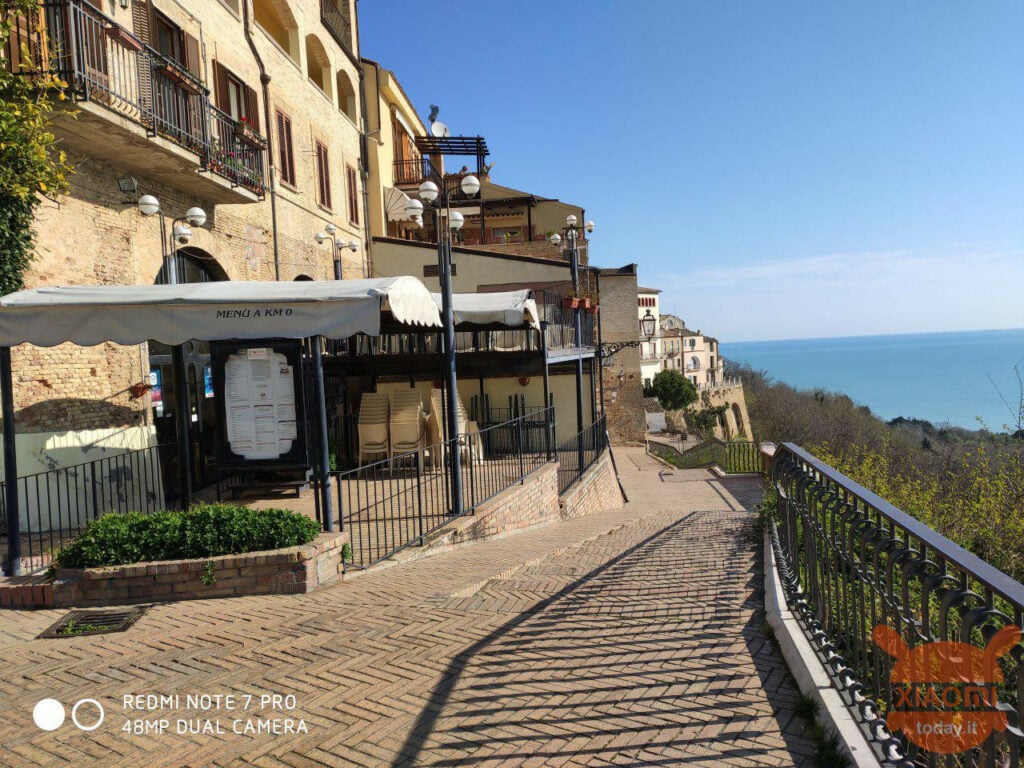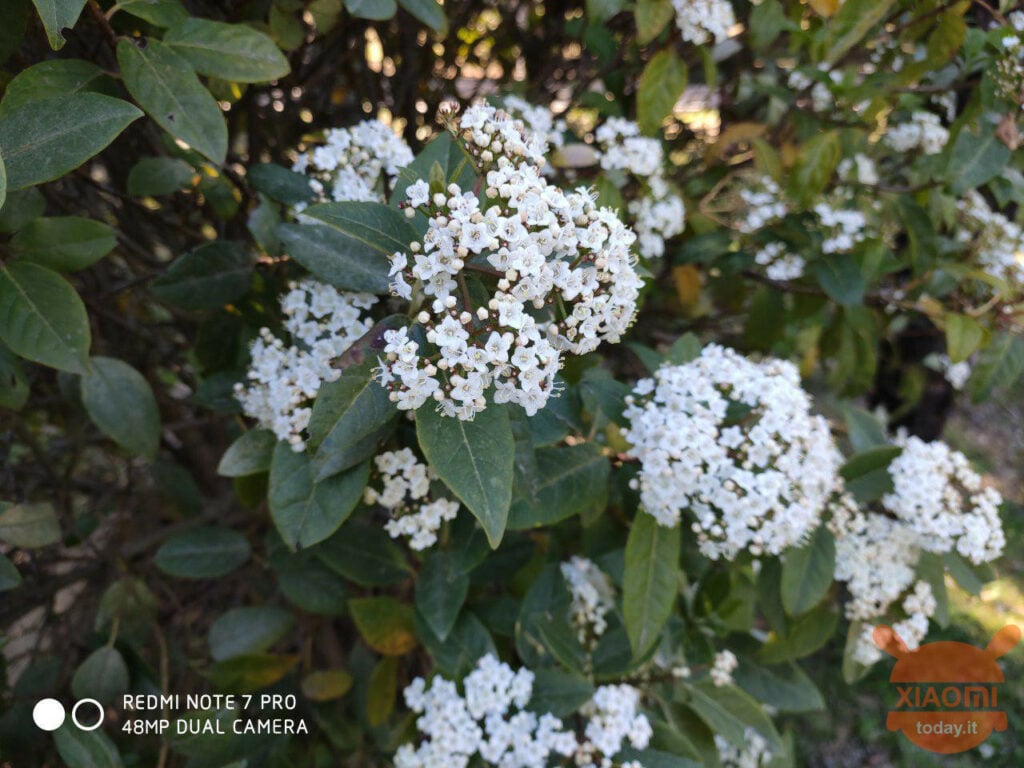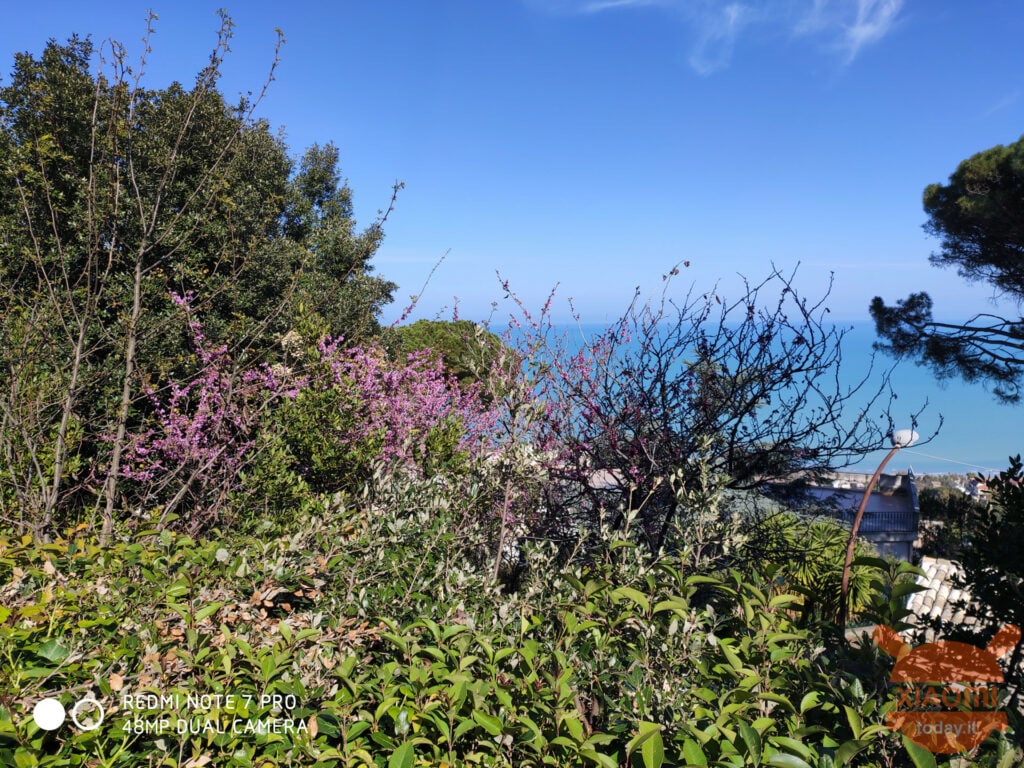 They don't look bad to me. To you?
Conclusions
But now someone could say, ok ... it's very similar to the RedMi Note 7 but with advantages. Slightly more powerful processor, 2GB more RAM that never hurts with the intense use of multitasking and one best performing camera that at least uses real 48mpx. Nobody will buy RedMi Note 7 anymore and everyone will go to PRO.
But the question is not so simple. As we wrote long ago Xiaomi has no intention of marketing RedMi Note 7 PRO in Europe. The version in our possession is the "China" version and this not only means that it is necessary to wait for days to unlock the bootloader in order to load the ROM into Italian. This means above all that the device we tested DOES NOT HAVE the much-discussed 20 Band (800mhz).
For some it is not a problem but for the majority, especially for those like me who travel often, having or not having a complete connectivity can mean inconvenience not trivial.
So to recap, at a slightly higher price (285 € the 6Gb / 128Gb version from Grossoshop) a technically SLIGHTLY higher device than the RedMi Note 7 is taken home but with the greatest lack of connectivity.
-34%

Sale
🇨🇳 Priority Direct Mail Shipping (6 / 14gg, No Customs) ✈
Ask us about international distributors
-32%

Sale
GRAT FREE Priority Line Delivery (10 / 15gg, No Customs) ✈
Ask us about international distributors
-32%

Coupon
🇨🇳 Standard Priority Shipping FREE (8 / 10gg, No Customs) ✈
Ask us about international distributors
Shop
Use discount codes:
XTGS5
This means that on our balance the whole was suddenly leveled and that it will be the subjective weight that we want to give to every aspect discussed to move the elusive needle to the right or to the left.
Your needle which side hangs in?
Do you prefer to spend slightly less, have complete connectivity and MIUI system natively in Italian or do you prefer to spend a little more to have a more performing device taking advantage of the fortunate geographical position that makes you miss the lack of B20?
We are curious to know yours.
📱 DESIGN
🔍 DISPLAY
⚙️ HARDWARE
🤖 SOFTWARE
🔋 BATTERY
📞 NETWORK
📡 CONNECTIVITY
📷 CAMERA
🔈 AUDIO
ℹ️ MISCELLANEOUS
Are you interested in OFFERS? Follow our TELEGRAM Channel! Many discount codes, offers, some exclusive of the group, on phones, tablet gadgets and technology.
REDMI NOTE 7 PRO
RedMi further enhances the BestBuy RedMi Note 7. Smartphone very interesting but not without some important flaws.
PROS
CAMERA
BATTERY
FLUIDITY'
STYLISH
CONS
ABSENCE OF A GLOBAL VERSION
Add your review
|
Read reviews and comments