despite the unofficial lists (and potentially false) of Xiaomi and Redmi devices that will receive Android 11, in some areas such as India smartphones such as Redmi Note 8 did not even receive Android 10. We always recommend that you be wary of lists not disclosed by the company itself, even if these do not actually exist. In general, unofficial channels and forum moderators don't know if and when a device will be updated. But beyond that there is the possibility of have Android 11 on the Note 8 thanks to two custom ROMs made ad hoc. Let's see which ones and how to install them.
It is possible to have Android 11 on Redmi Note 8 and 8T: just install these two excellent custom ROMs and that's it
Between delays in the arrival of MIUI 12 and updates to Android 10 still not received, users of the 8 series feel a bit abandoned. Don't worry, because where official support is missing, the modding and Redmi Note 8 and 8T are among the most active devices in this regard. Today we are going to illustrate you two interesting custom ROMs (therefore customized) built specifically for this device and that they can run Android 11 in a truly excellent way.
Code Aurora Forum (CAF)
CAF is going to Code Aurora Forum. It's a fork of AOSP which is, in general, well optimized for Qualcomm Snapdragon platforms and has a higher level of performance, battery life and functionality than just AOSP. In addition to the open source CAF Android base, this build also uses the Android 11 card support package (BSP) Qualcomm's proprietary for Snapdragon 665, to ensure the maximum compatibility and functionality with Android 11.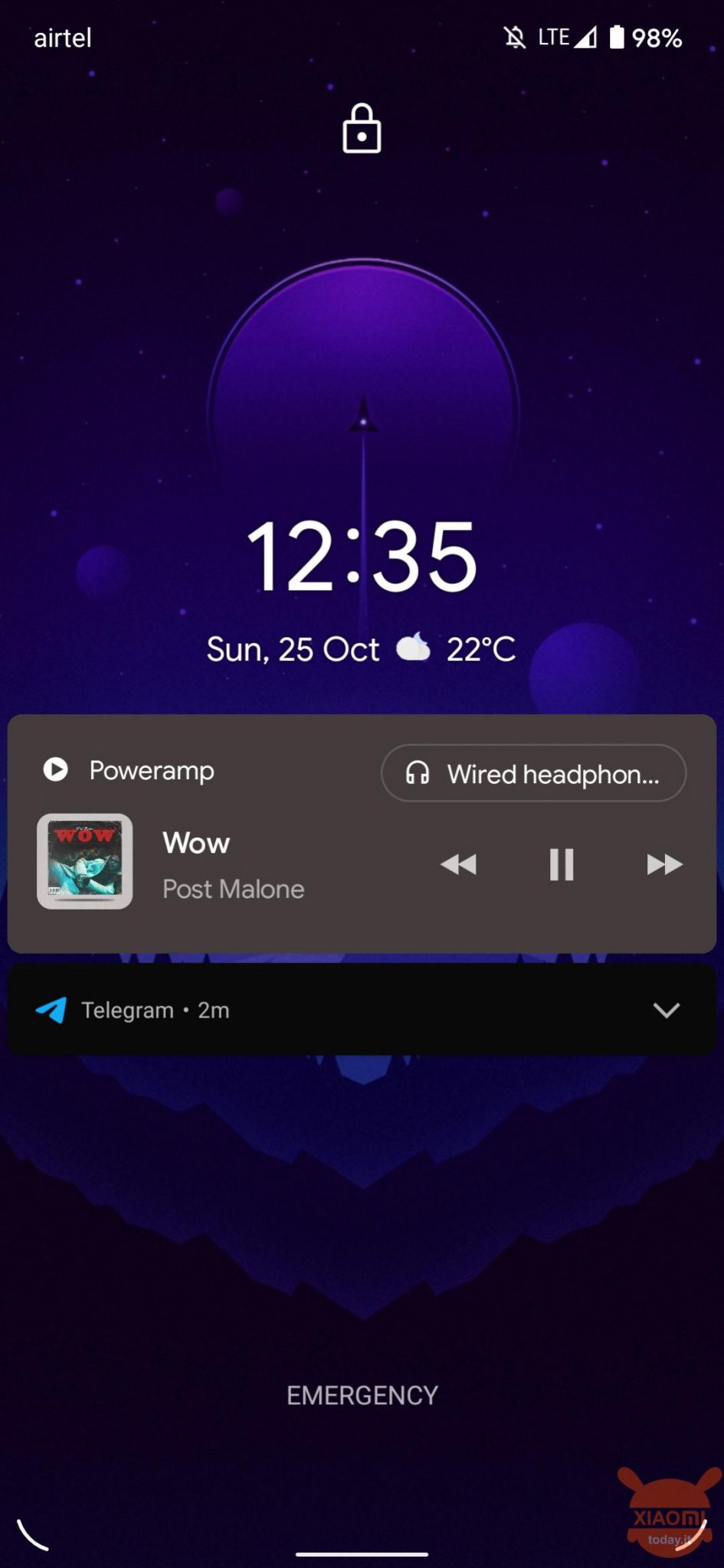 To proceed with the download just click on the following button. We remind you that it is necessary to proceed with the ROM flash in order to take advantage of this customization of Android 11. We recommend the procedure only to the most accustomed. More information on the official XDA thread.
Download CAF (Android 11) for Redmi Note 8e 8T
Extended UI 2.0
This is a ROM that, according to colleagues from FoneArena, exceeds expectations both in terms of performance and autonomy. Based on their experience there is no better customization at the moment. An experience is offered almost bloatware free, with a few Google applications installed which, if necessary, can be disabled. All native operating system features are compatible, such as extended dark mode, adaptive brightness and much more.
Here are the only ones against:
long screenshots are not natively supported;
face unlock is not available;
screencasting doesn't work;
transfer of multimedia files to PC does not work if USB debugging is enabled;
double tapping to reactivate the feature does not work;
it is not updated on a monthly basis (but may be updated with longer times).
For more information, please refer toarticle by FoneArena.