If in the world of smartphones the term 5G, the new standard of mobile connectivity, is increasingly viral, in the IT market we find the alter ego in WiFI 6. Here, therefore, in the array of products that make up the Xiaomi ecosystem, we the new Redmi Router AX3000, which we could consider as the evolution of the Redmi Router AX5 and which promises dizzying speeds, as theoretically we could reach peaks of 3000 Mbps.
And needless to say that in the Redmi AX3000 specifications we find WiFi 6 without having to pay expensive figures, as we are in the presence of an inexpensive router even if inside there is a quad-core processor produced by Qualcomm and a 256 MB memory .
These specifications already make budding gamers looking for reliability and speed for their online games, but also for all professionals who are still forced to work from home due to Covid-19.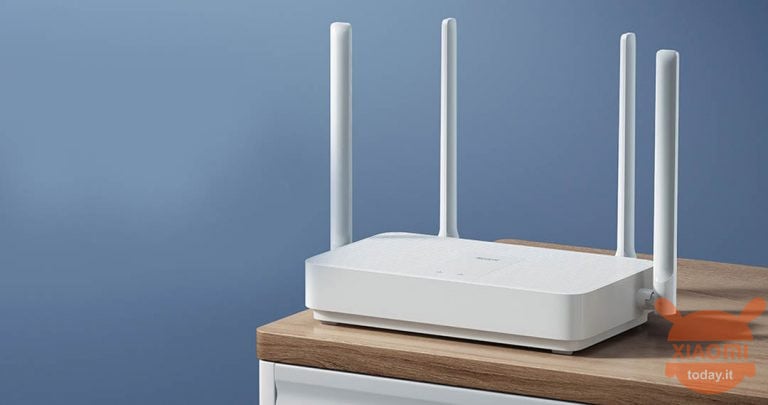 Redmi Router AX3000: WiFi 6 with OFDMA, Mesh technology and MU-MIMO support
It is precisely the standard of WiFi 6, thanks to the combination of the two bands of 2,4 GHz and 5 Ghz, that the Redmi router reaches speeds of 3000 Mbps. There is also support for Mesh networks, allowing you to combine multiple routers in so as to expand the WiFi coverage in any corner of our home by wirelessly connecting these.
In addition to that, this new router incorporates OFDMA, a multiplexing technology capable of transmitting multiple signals in one. The specifications are then completed by the presence of Beamforming, WPA 3 encryption, BSS Coloring and Xiaomi Easy Connect technology that will facilitate its configuration.
Redmi Router AX3000 costs in the mother country only 249 yuan, which corresponds to about 31 euros, a remarkably interesting and competitive price net of what is offered under the hood. We therefore hope to see it soon appear in the stores that import the wonders of Xiaomi and Redmi also in our beautiful country.
Are you interested in OFFERS? Follow our TELEGRAM Channel! Many discount codes, offers, some exclusive of the group, on phones, tablet gadgets and technology.