While the smartphone market seems to have expressed its maximum in terms of design and technical specifications, the wearable world is increasingly future-oriented, with devices that often manage to replace our beloved mobile phone as well. But if on the one hand there are many users who point to those devices, there are just as many users who instead want to rely on cheap solutions and without who knows what "futuristic" functions, but who do not want to give up those features dedicated to monitoring. your health and physical activity. Here then is the new Redmi Smart Band Pro, which at a small price, promises to stand out from the crowd. Will it really be like this? We find out in this full review.
Xiaomi Redmi Smart Band Pro, Redmi Smart Watch, 1.47 "AMOLED Screen, Water Resistant, Battery ...
1 used by 29,09 €
5 December 2022 14: 27

Amazon.it
Price updated on: 5 December 2022 14:27
So let's start by analyzing the contents of the package, which abandons the "poor" aesthetics of past generations in favor of a more professional hardcover in aesthetics, proposing key specifications on the sides of the box and image of the product on the facade. Inside, however, we do not expect who knows what endowment which in fact consists of:
Redmi Smart Band Pro;
Multilingual manuals (including Italian);
USB charging cable with proprietary magnetic connection;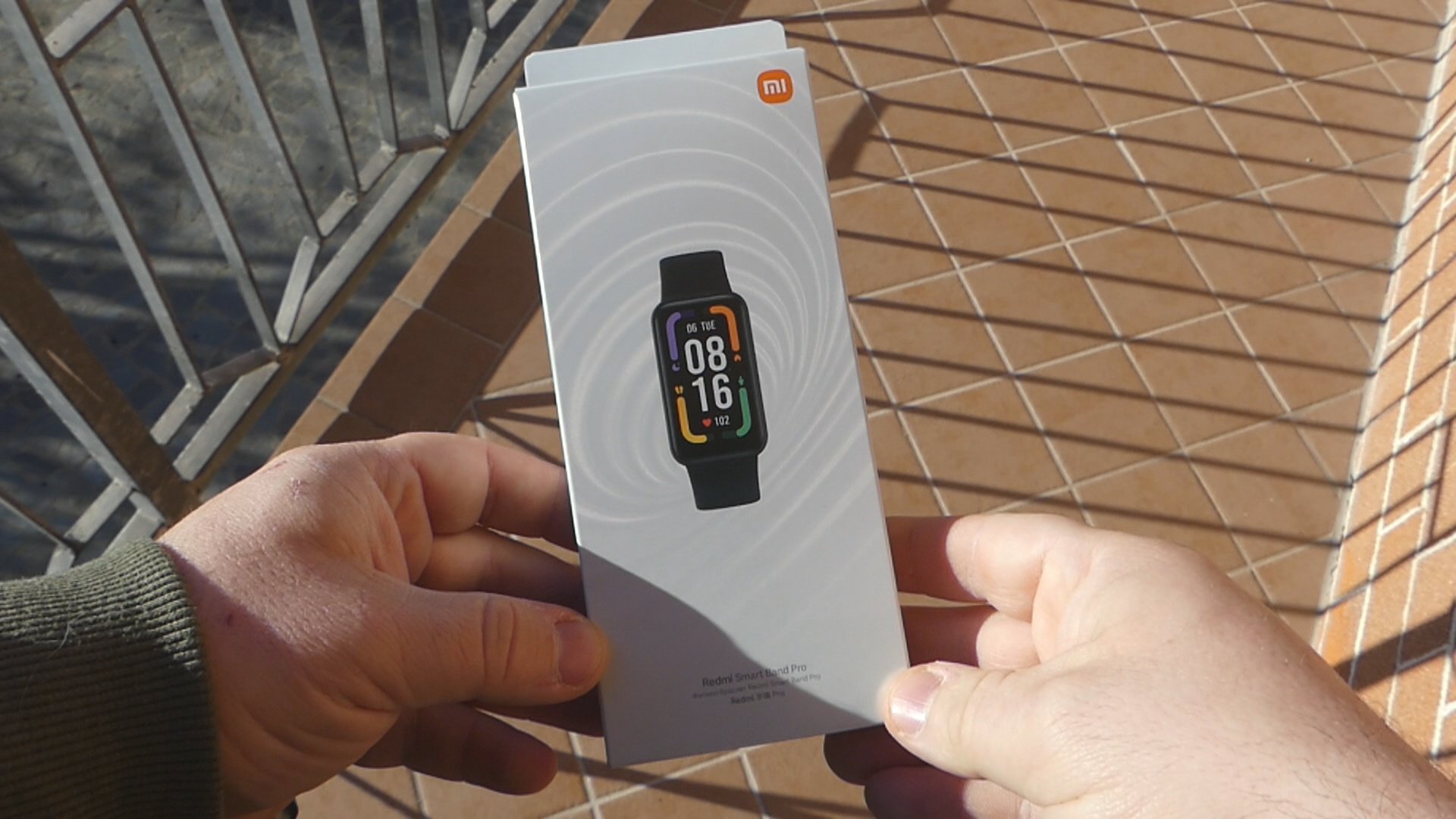 The Redmi Smart Band Pro, adopts a rather minimal aesthetic, with a rectangular-shaped capsule and dimensions of 42,05 x 24,45 x 10,15 mm and a weight of only 15 grams. The only color on sale is black, but the strap is replaceable, even if it carries a proprietary release, therefore it is not really easy to find (at least for the moment) spare parts, but in the eventuality we could combine colors and materials in the future. different from the one supplied which is made of TPU, rather soft to the touch and not at all annoying even in the most excited phases of movement and sweating.
The structure of the band is made of polycaprolactam reinforced with glass fiber, which I must admit to be quite resistant to small scratches and bumps, while on the upper part, to protect the display, we find a 2.5D tempered glass, which also enjoys a good treatment anti-fingerprint.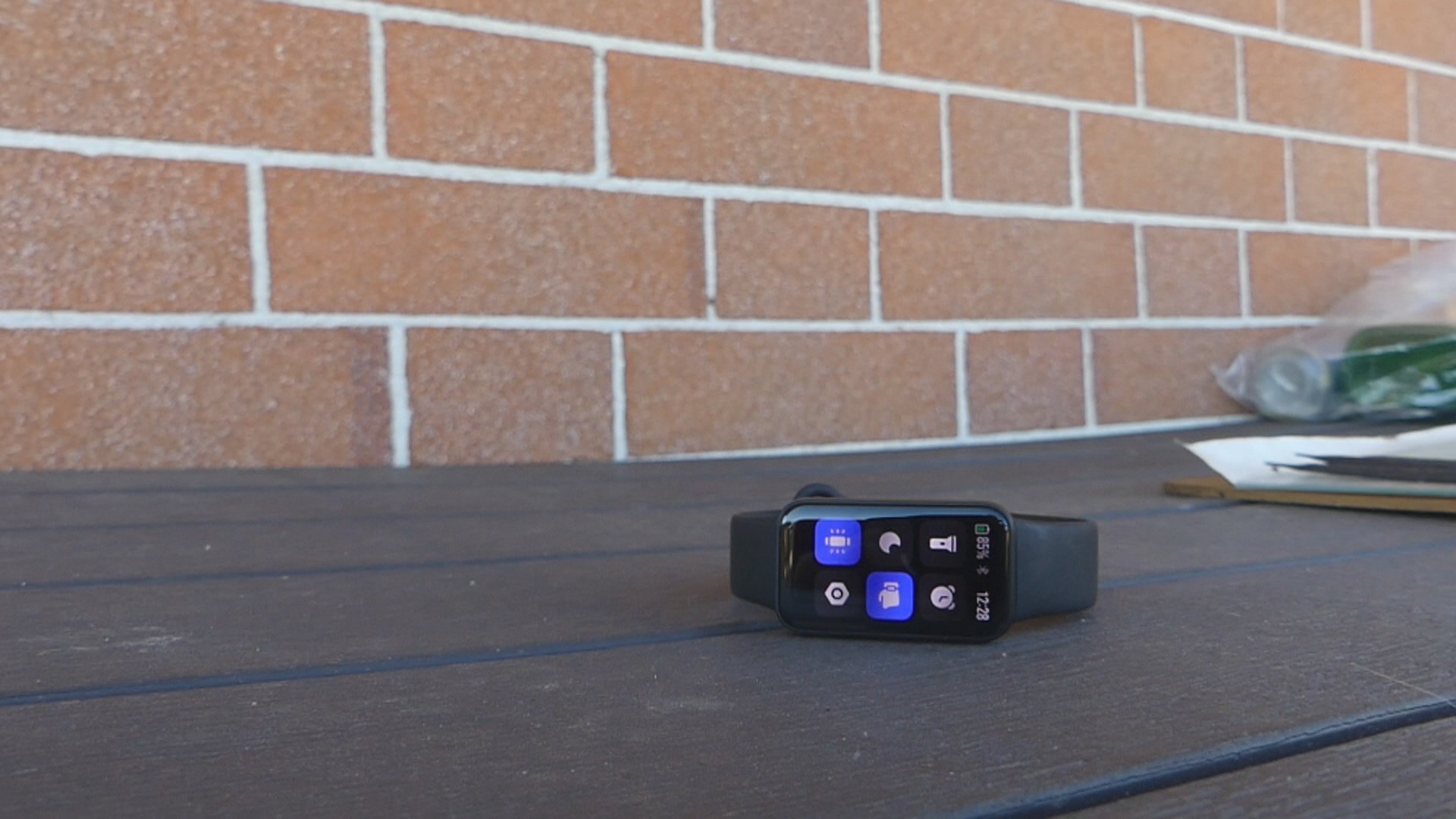 The Redmi Smart Band Pro display is a 1,47-inch diagonal touch panel and AMOLED technology that also supports the Always On Display function. We have a resolution of 194 x 368 pixels and 282 PPI with 8-bit color depth as well as brightness up to 450 nits, which is also automatic. All this to say that compared to a Mi Band 6, the readability of the elements on the screen as well as the navigation in the menus is easier, precisely due to a greater action surface that therefore also allows the vision of more elements on the screen.
Overall and considering the economic nature of the product, we cannot complain, on the contrary I am widely satisfied both for the reproduction of colors, also enjoying over 50 watchfaces, which embellish the user experience. There is no button, therefore the only possibility to navigate the menus is through the touch, which was always fluid and reactive. The swipes at the top, bottom or sides will therefore allow the use of all the functions of the wearable.
Swipe at the bottom to access notifications, to which we cannot respond or even view emojis in full but only some are supported. Moreover, the notifications are not fully synchronized with the smartphone, so even having read them on the wearable, they will remain visible from the smartphone.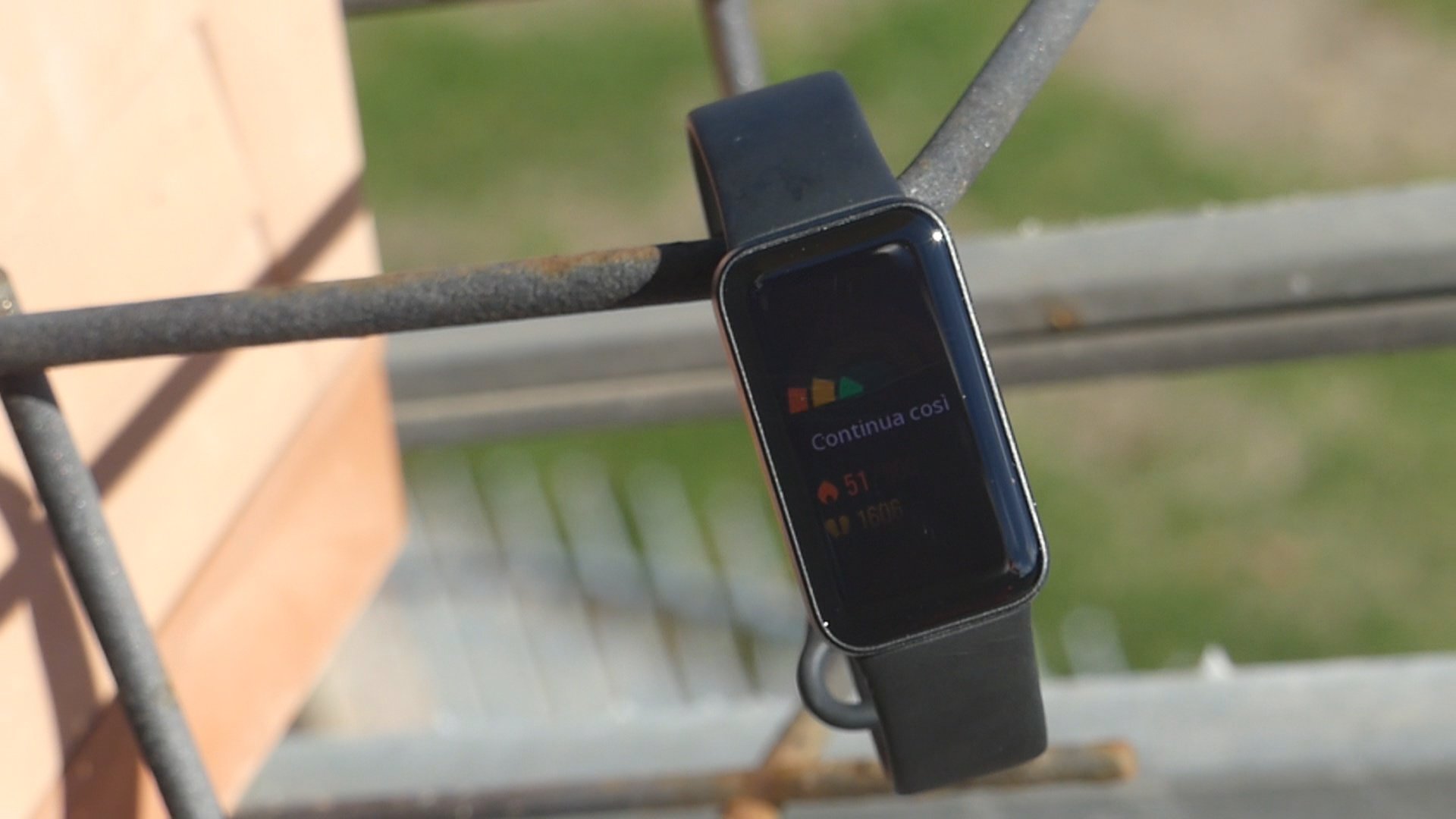 Swipe up to access the actual menu of the Redmi Smart Band Pro, from which we will access the training section, activity history, daily statistics, heart rate monitor, SpO2, Sleep, Stress, Respiratory Relaxation, menstrual cycle, weather, control remote music on the smartphone, remote control of the phone camera, alarm clock (you can only activate or deactivate it), stopwatch, timer, notifications, find phone, flashlight and settings.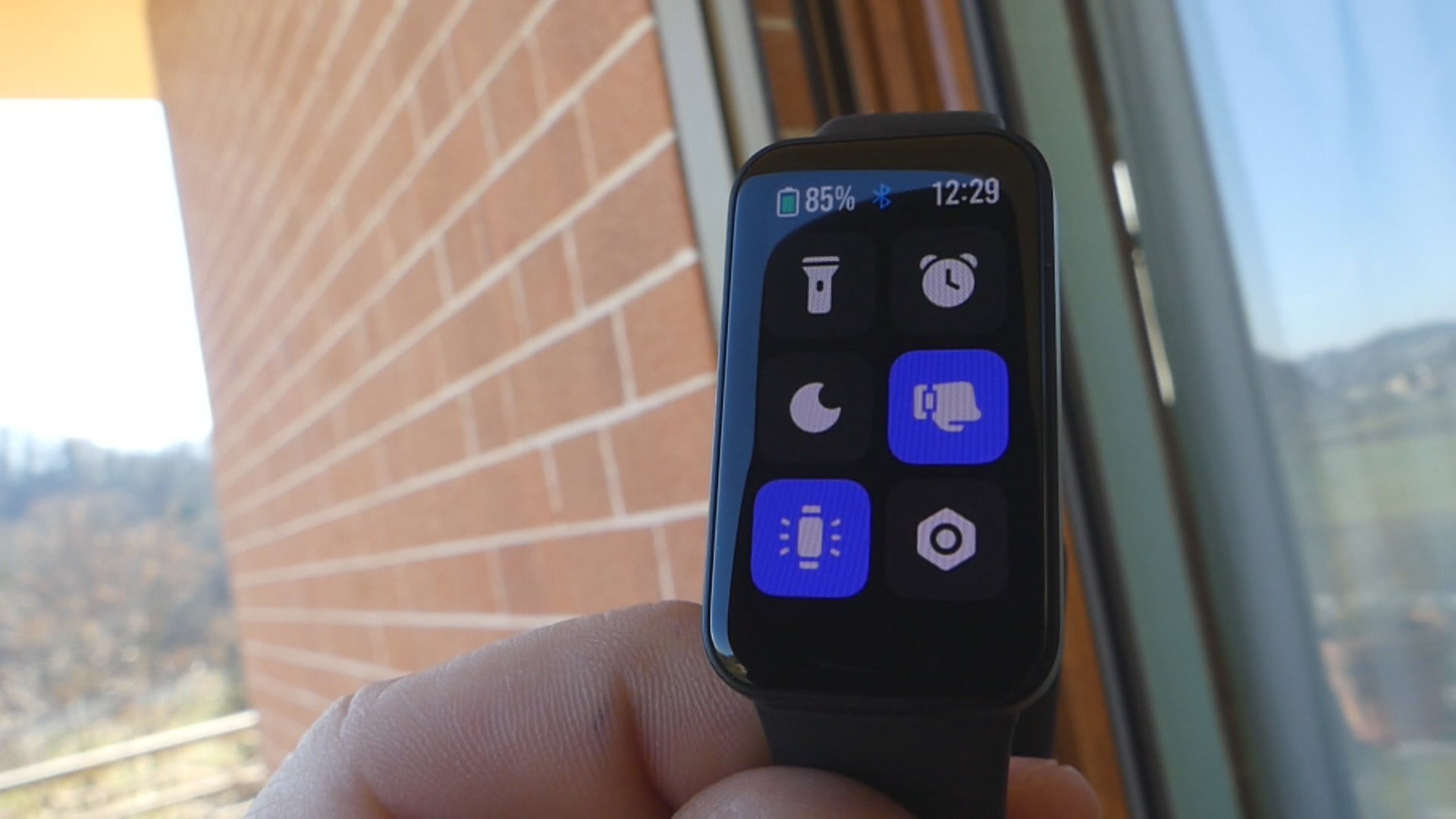 With the side swipes (starting from the home), we access the quick functions instead, including heart rate graph, SpO2, Weather, Training, Daily statistics and quick toggles, to enable flashlight, alarm, Do Not Disturb, wrist gesture, active display for 5 minutes and settings.
In short, a fairly common menu but still full of functions, especially in the field of health, being able to count on more than good reliability and accuracy in the data monitored by means of the PPG heart rate sensor as well as accelerometer and gyroscope. For the SpO2 value it should be noted that this can be monitored only through spot measurements or enabled continuously but only for the night, thus expanding the sleep data, divided into the various phases such as light, deep sleep, REM and even daytime naps.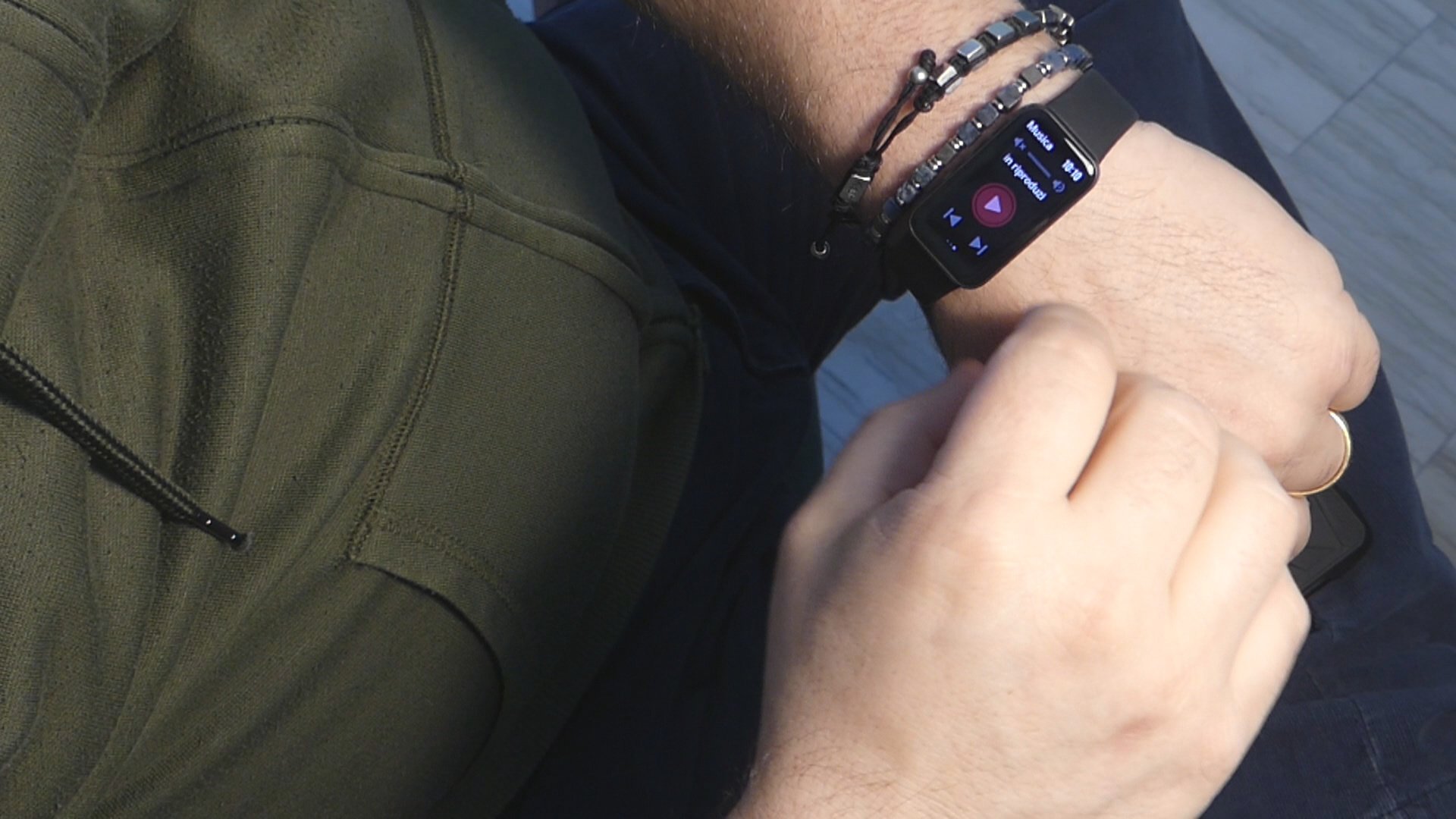 In the sports field, Redmi Smart Band Pro, allows the automatic detection of 3 sports (treadmill, running and walking) while there are about 110 sports in general, even the most unusual ones such as kite flying or motoring, although those with dedicated metrics are the classics , including swimming considering that Redmi's wearable enjoys certification of resistance in immersion up to 5 ATM.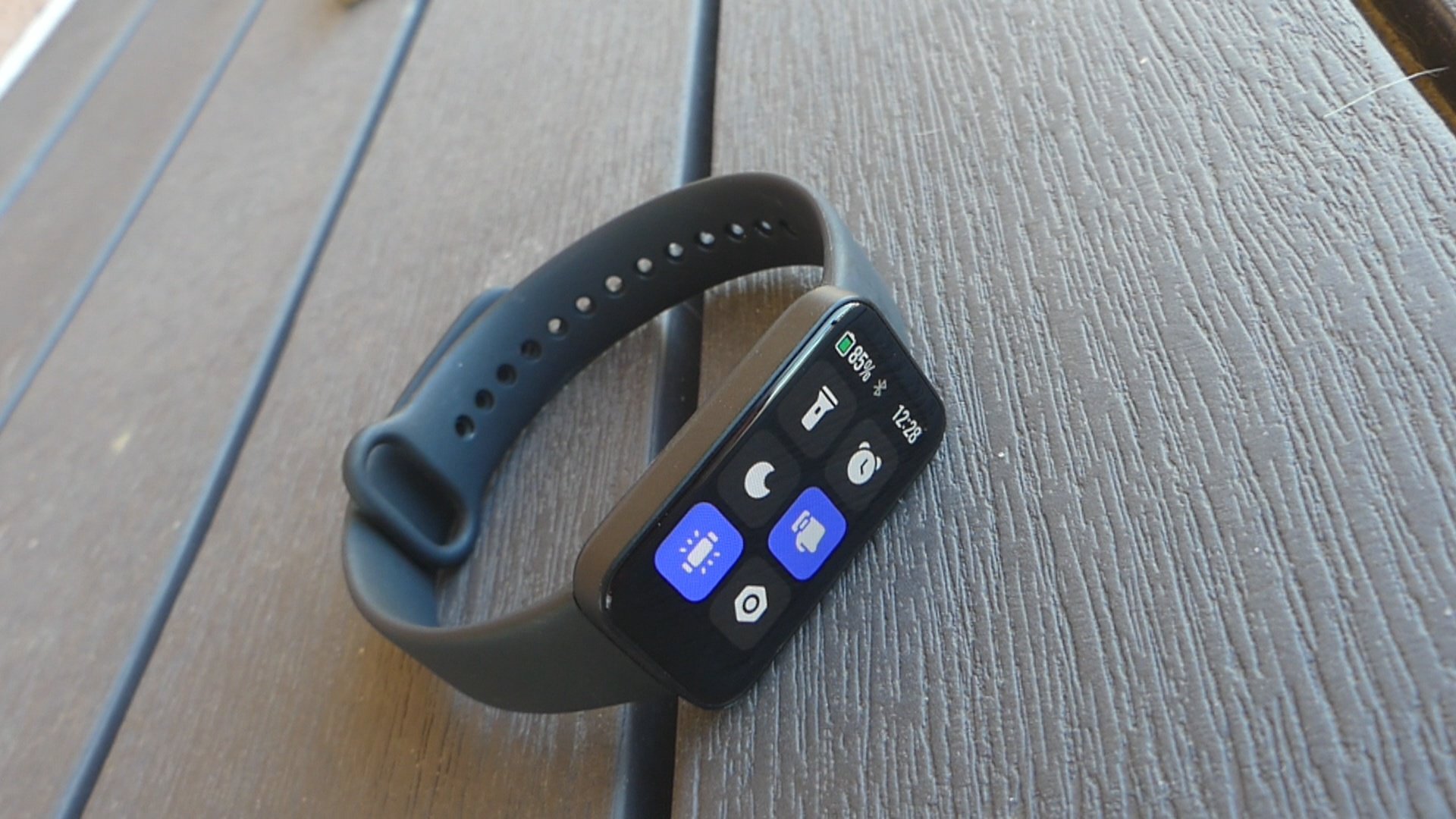 In this case, the accuracy of the steps and distance is less reliable than what I was able to appreciate for heart rate, of which we also receive alerts when a certain value is exceeded or descended, SpO2, stress and sleep, also because the Redmi band does not integrate GPS. So for a track you will have to carry your smartphone with you, therefore counting on the Bluetooth 5.0 connection of the smart watch, moreover with any disconnection reminder.
Finally we talk about autonomy, which is expressed by means of a 200 mAh battery that is recharged by means of a magnetic attack, reaching to perform with all the active functions at least 12 real days, a value that can even reach about 20 days with the due precautions.
The application to which to entrust the data of Redmi Smart band Pro is Xiaomi Wear, available for Android and iOS. Compared to the previous versions, significant improvements have been made, also from a graphic point of view. We find as the first window all the data section, divided by last training, sleep, daily statistics, heart rate, stress, VO2max, SpO2. We can then retrieve all the history of our sports activities and then enter the customizations of the Redmi Smart Band Pro, downloading new watchfaces, as well as making updates and connecting third-party apps including Strava.
Xiaomi Redmi Smart Band Pro, Redmi Smart Watch, 1.47 "AMOLED Screen, Water Resistant, Battery ...
1 used by 29,09 €
5 December 2022 14: 27

Amazon.it
Price updated on: 5 December 2022 14:27
CONCLUSIONS
I could call this Redmi Smart band Pro a Xiaomi Mi Band 6 on steroids but in a positive sense. In practice, it performs the same functions as the Xiaomi wearable, indeed it does something more and in any case it does it well, but with more generous dimensions that positively affect the end user experience. Of course, the absence of GPS and NFC weigh like boulders, but in reality there are many users who do very well without them.
The Redmi band turns to them and / or does it in the best way, starting from a very honest price, so I would even recommend it compared to an Amazfit GTS 3 or GTR 3. At the moment we are talking about about 49,99 euros but during black friday and cyber monday we arrived at a price of 39,99 euros. At this last price I recommend it to you, so you just have to wait for the many offers of the moment that you can find on ours Telegram channel Scontitoday.
REDMI SMART BAND PRO
The Redmi Smart Band Pro fits into the wearable market segment, the most populated of all, but it does so in the simplest and most successful way, that is, many "real" functions and precision. The market price unfortunately did not allow the insertion of a GPS nor of an NFC, which would have perhaps cannibalized the sales of Xiaomi Mi Band 6. In any case, Redmi's wearable is a winner in every aspect analyzed.
RELIABILITY OF DATA COLLECTED
7.9
PROS
AUTOMATIC LIGHT SENSOR
LARGE AND READABLE DISPLAY IN ALL CONDITIONS
SpO2 DURING SLEEP AND SPOT MEASUREMENTS
AUTONOMY
CONS
NOTIFICATION POCO "SMART"
ABSENCE NFC, GPS
Add your review