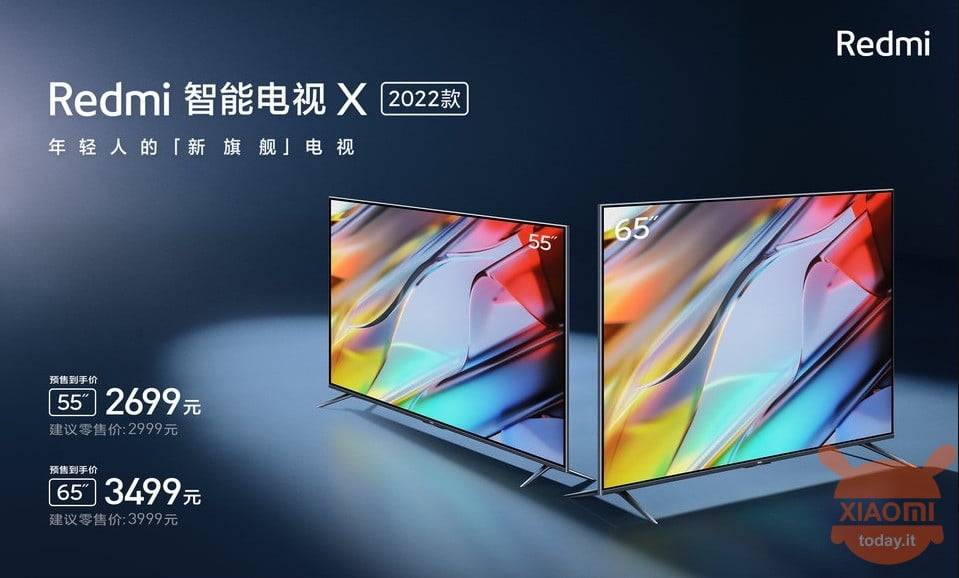 Are you interested in OFFERS? Be smart and subscribe to our Telegram channel! Lots of discount codes, offers, pricing errors on technology from Amazon and the best online stores.
Last year Xiaomi's sub brand, Redmi, launched its first Smart TV X, this one came with an affordable price and great specs, including a metal-edged screen, 60Hz MEMC technology, high-end audio. power 2 * 12,5W and much more. Thanks to this it became the most popular product of the year and won the first place in the sales of individual products in its category on the Chinese stores of Jingdong and Tmall.
Redmi Smart TV X 2022 from 55 "and 65" official: 120Hz screen starting from 2699 yuan (360 €)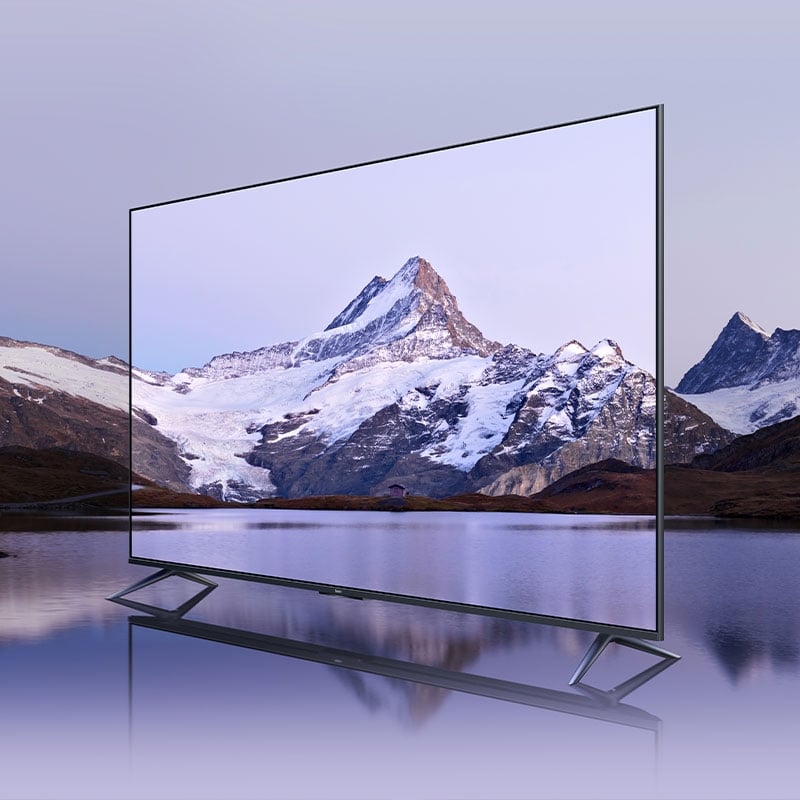 Well, today Redmi released the new Redmi Smart TV X 2022, available in 55-inch and 65-inch sizes, with the specs that have been completely updated. The new product uses a fast 120Hz screen, is equipped with a high-end chip, the MediaTek MT9650, and supports the most advanced standard of HDMI2.1.
So let's take a closer look at the specifications, in particular those of the 2022-inch Redmi Smart TV X 65 that comes with a screen-to-body ratio of up to 97%, offering a wide field of view to immerse us instantly. While the all-metal frame, embellished with an exquisite drawing process, and the metal base with a balanced frame design, make the TV itself an industrial work of art.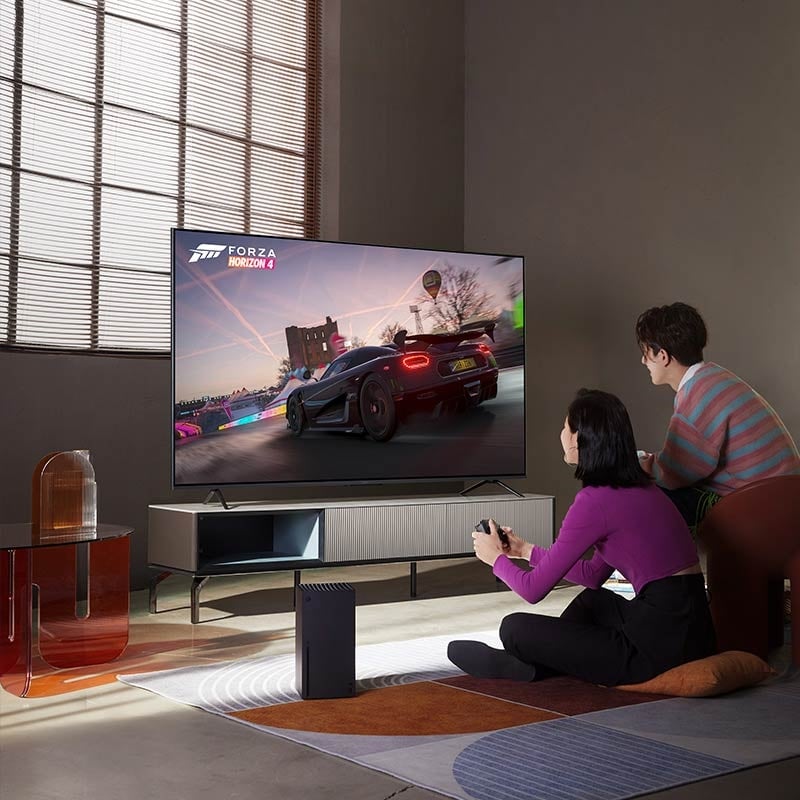 The Redmi Smart TV X 2022 is then equipped with a 120Hz high refresh screen, capable of displaying up to 120 frames per second, so as to be able to offer extremely fluid audiovisual enjoyment. At the same time, the TV also supports MEMC at 120Hz, to be able to compensate for a low frame rate below 120 frames via algorithms, effectively reducing visual defects.
According to the brand, the Redmi Smart TV X 2022 has reached the color standard at professional display levels with a △ E≈2, able to show the intentions of the content creator in a precise way. It supports up to 1,07 billion colors and colors are rich and natural, with a 3% DCI-P94 color gamut. Recall that the DCI-P3 color gamut is a standard adopted by the Hollywood film industry; from shooting to projection, it can faithfully and accurately reproduce the colors of the film. Finally, as a standard, the Redmi Smart TV X 2022 supports Dolby Vision, HDR10 +, HDR10 and HLG.
In terms of sound quality, the sound system of the Redmi Smart TV X 2022 consists of a dual-channel 2 * 12,5W four-unit power speaker, which supports stereo playback. Each channel features low and high frequency speakers to allow for high frequency and low frequency voices.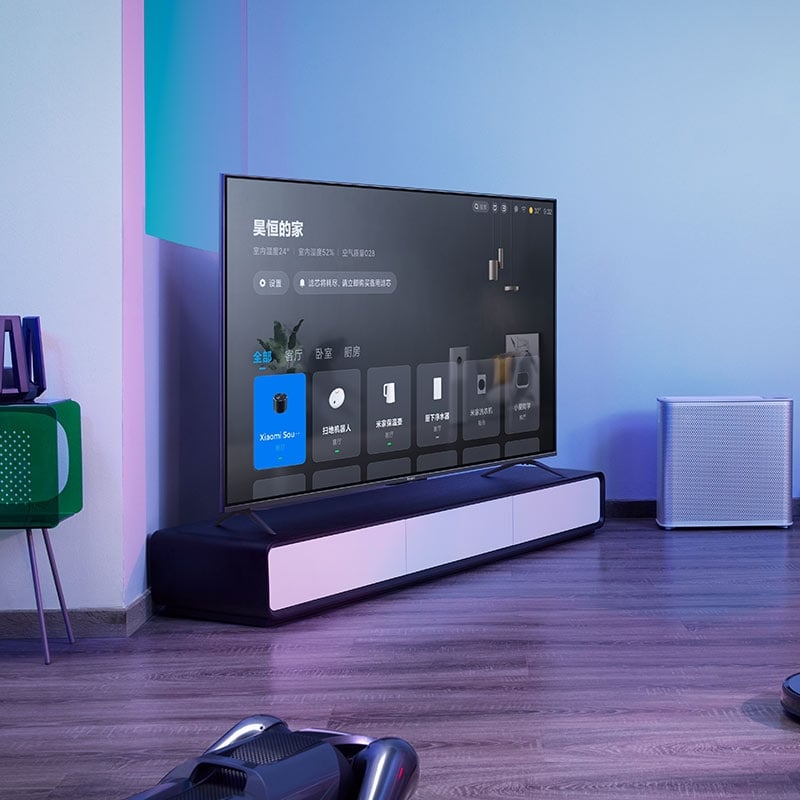 As for performance, the new TV is equipped with a flagship MTK 9650 TV chip with a 22nm production process, an A73 quad-core CPU architecture, Mali G52 MC1 GPU architecture, APU with 1T computing power. The chipset is accompanied by 3 GB of RAM and 32 GB of internal memory to ensure smooth operation and provide some storage space for apps or more.
As for the external game consoles, the Redmi Smart TV X 2022 is equipped with an interface with HDMI 2.1 standard that supports a variable refresh rate (VRR) and an automatic low latency mode (ALLM).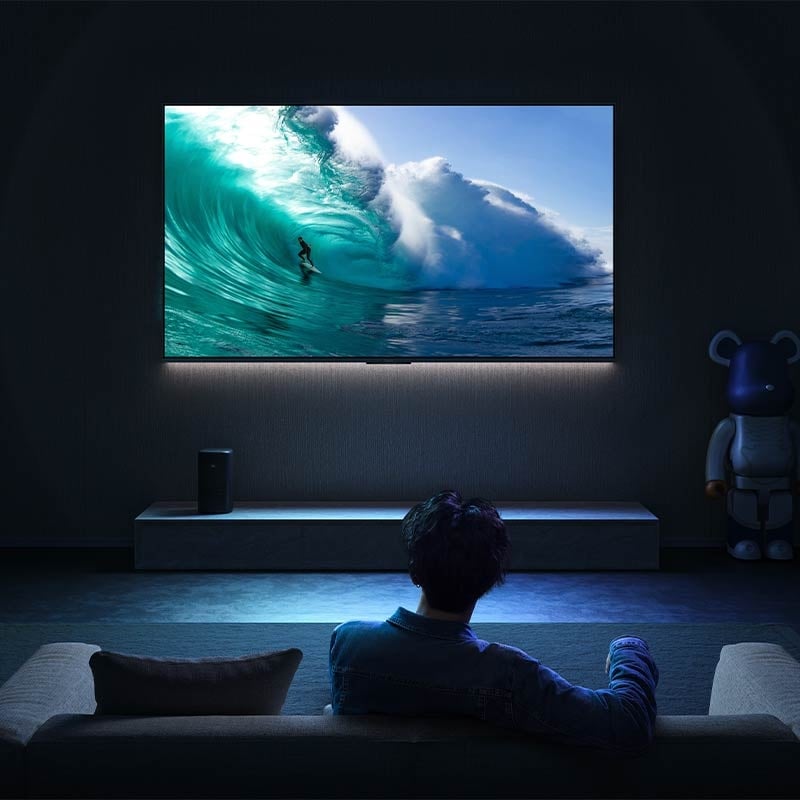 The variable refresh rate can change the frame rate synchronously with the signal output source, reducing screen lag and tear. In addition, the automatic low-latency mode automatically takes into account the low-latency experience of the game scene and the high-quality requirements of ordinary scenes. This smooth, lag-free, uninterrupted interaction makes the gaming experience even better.
Finally, for prices, the Redmi X 2022 smart TV is priced at 2999 yuan (360 euros) for the 55-inch version and 3499 yuan (470 euros) for the 65-inch version.
30 November 2021 20: 07

Amazon.it
Price updated on: 30 November 2021 20:07