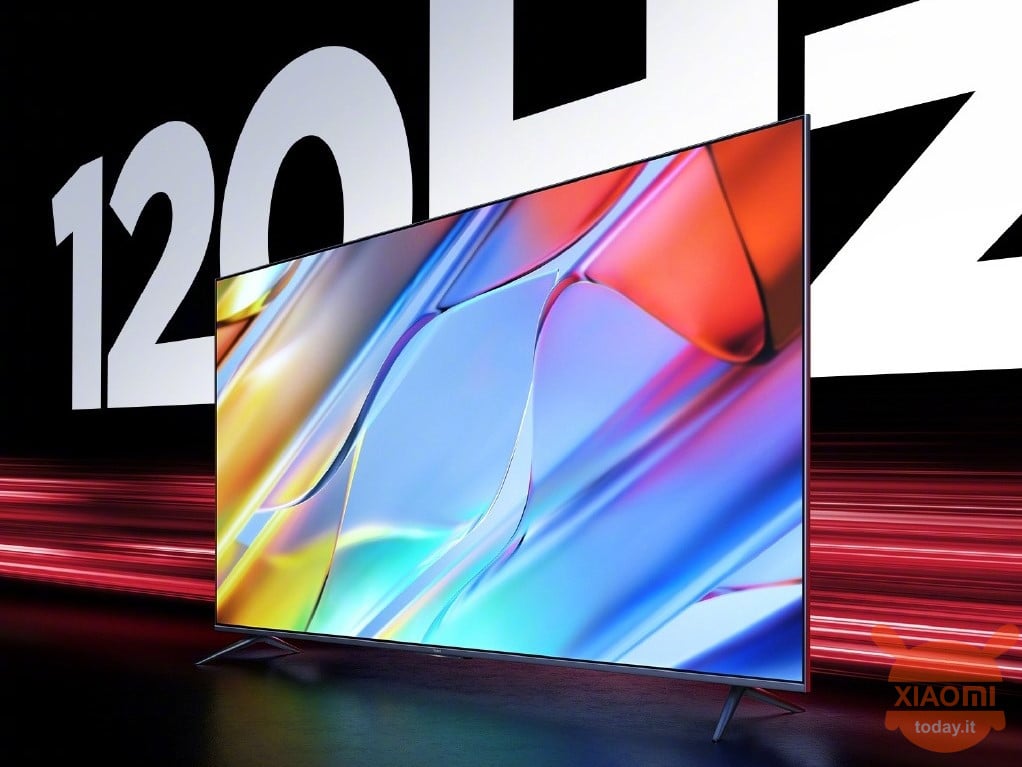 In August of this year, at Lei Jun's annual speech press conference, Xiaomi also launched a successful new product, the Mi TV 6 OLED, in addition to the Mi MIX 4 series and the Xiaomi Mi Pad 5. This TV is currently one of the most affordable OLED products on the market in China, hence the nickname "the first OLED TV for young people".
Redmi Smart TV X2022 very close to launch: it will have a 120Hz screen and MEMC technology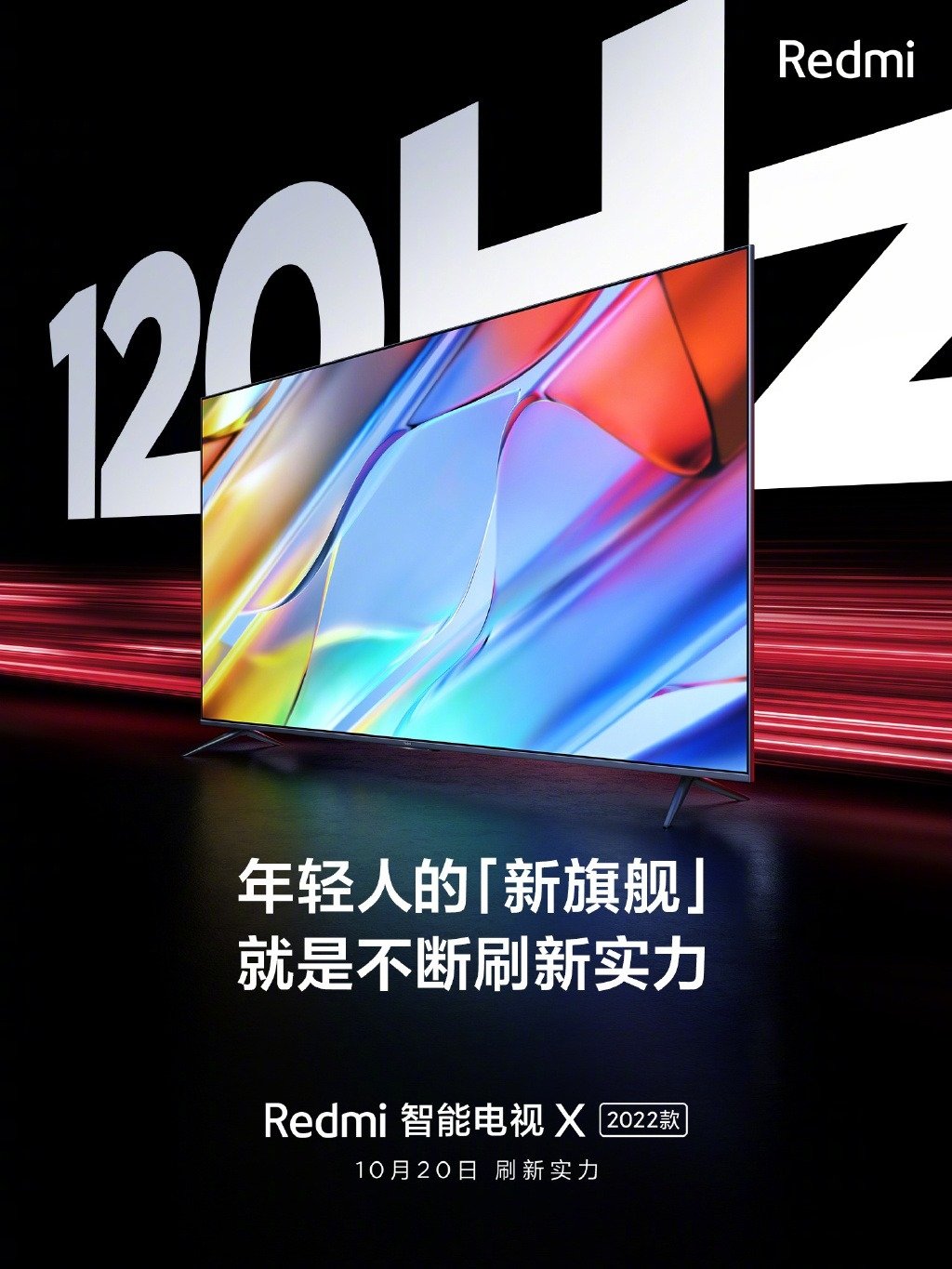 Well, this morning the social account of the Xiaomi TV sector has officially anticipated a new product. It has in fact been announced that the Redmi Smart TV X2022 will be officially released on October 20 (Wednesday). It also announced an important product specification, which is that it will support a refresh rate of 120Hz, so quite high.
In fact, the Redmi Smart TV X2022 will be the first model in its class to popularize the high refresh rate of 120Hz. It will create a new generation of flagship standards for young people and thus become "the first high refresh rate 120Hz TV for young people".
Unfortunately at the moment, the brand has not announced further information on the Redmi Smart TV X2022.
Recall that the Redmi Smart TV X series debuted in May last year. Its star product for young people stands out above all from the ordinary series in appearance. Adopt full screen design, so as to bring more immersive movie watching experience. Thanks to the structure and an all-metal base, it is sturdy and durable, but also has a premium look, so as to meet the aesthetic needs of young people.
Furthermore, although the Redmi Smart TV X series at the time only had a 60Hz refresh rate, the 60Hz MEMC motion compensation technology was still one of the highest standards in its class.
In any case, according to some previous revelations, the Redmi Smart TV X2022 is expected to be equipped with the 120Hz MEMC motion compensation technology, which will greatly improve the viewing experience.
Xiaomi Mi LED TV 4A 81,3 cm (32 ")
5 used by 179,90 €
2 October 2022 10: 55

Amazon.it
Price updated on: 2 October 2022 10:55