Are you interested in OFFERS? Be smart and subscribe to our Telegram channel! Lots of discount codes, offers, pricing errors on technology from Amazon and the best online stores.
Redmi Watch 2 Lite will arrive together with Redmi SmartBand Pro. The two wrist products, one smartwatch, the other smartband, will debut during the month of November in Europe and Italy. We know this thanks to the certifications that gave us the first details in the previous rounds. But if of the Redmi SmartBand Pro we know everything, what about the smartwatch? Well, the Xiaomi official website spoiled everything (excluding price) of the second generation Redmi Watch. So let's go and see technical e details.
Redmi Watch 2 Lite is practically official: waiting for the presentation Xiaomi spoils all, all the details of the smartwatch
Redmi Watch 2 Lite it is practically official, even if it has not been definitively presented. As anticipated, the wrist device will debut next month together with the Redmi Smart Band Pro. But what are the specifications of the Redmi smartwatch? Let's start with the display: the device will equip one 1.55 ″ square TFT screen and with 320 x 360 pixel resolution. According to information, the screen-to-body ratio is 10% larger than the previous model Mi Watch Lite. A better visual and tactile control experience is therefore expected.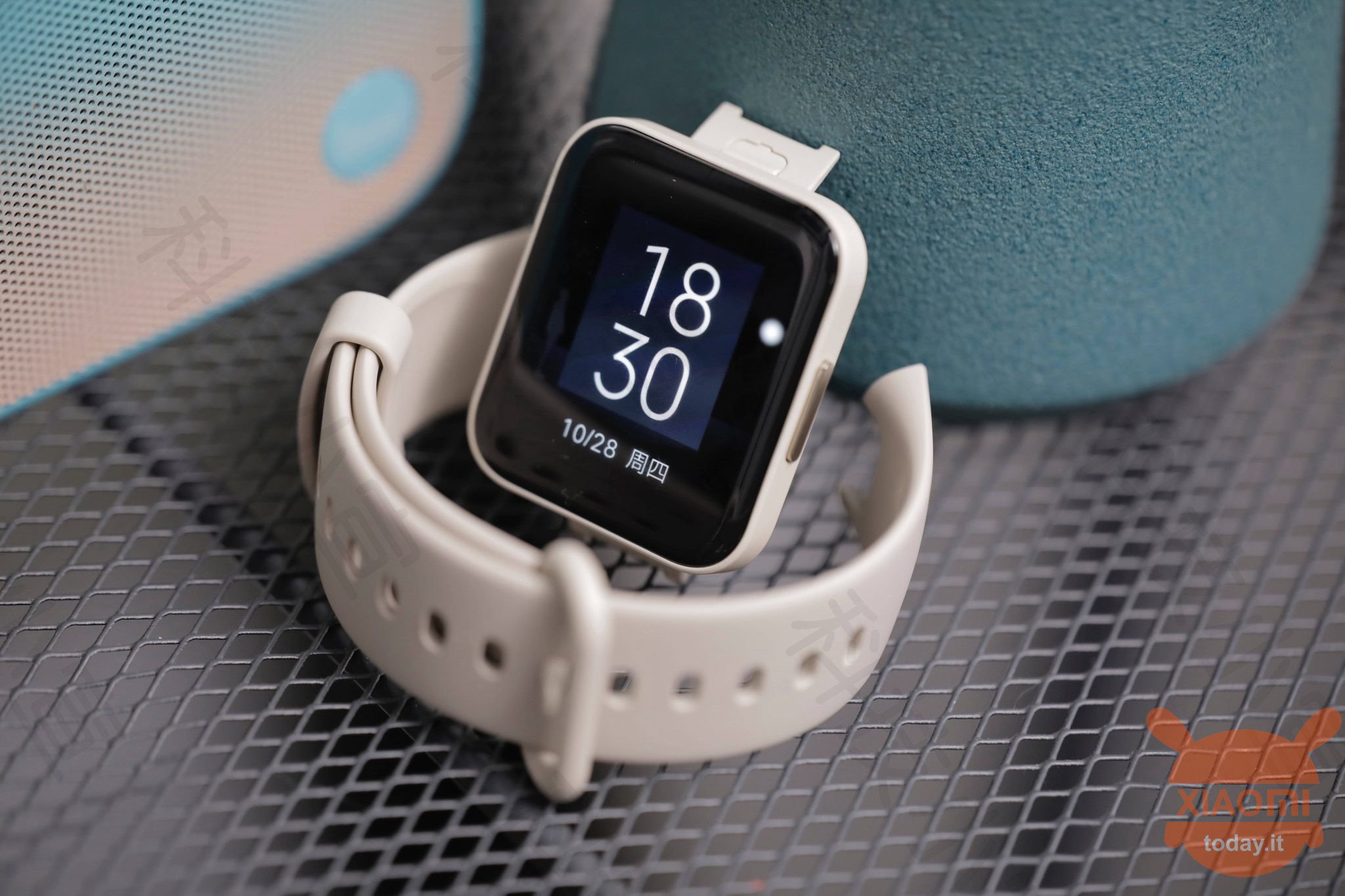 With regard to measures, we have 41.2 x 35.3 x 10.7 mm for a weight total of 35 g. It is therefore a Redmi Watch 2 Lite really lightweight and with a compact design. In terms of features we have everything that we also find on the Redmi Smart Band Pro: possibility of immersion up to 5 TMJ (50 meters deep), even if we do not find any trace of the certification IP68. The Redmi Watch tracks heart rate in real time 24 hours a day and provides accurate data in easy-to-read graphs.
Do not miss the GPS. The integrated GNSS chipset offers improved performance for more accurate location tracking. Four major global positioning systems are supported: GPS, GLONASS, Galileo, BDS.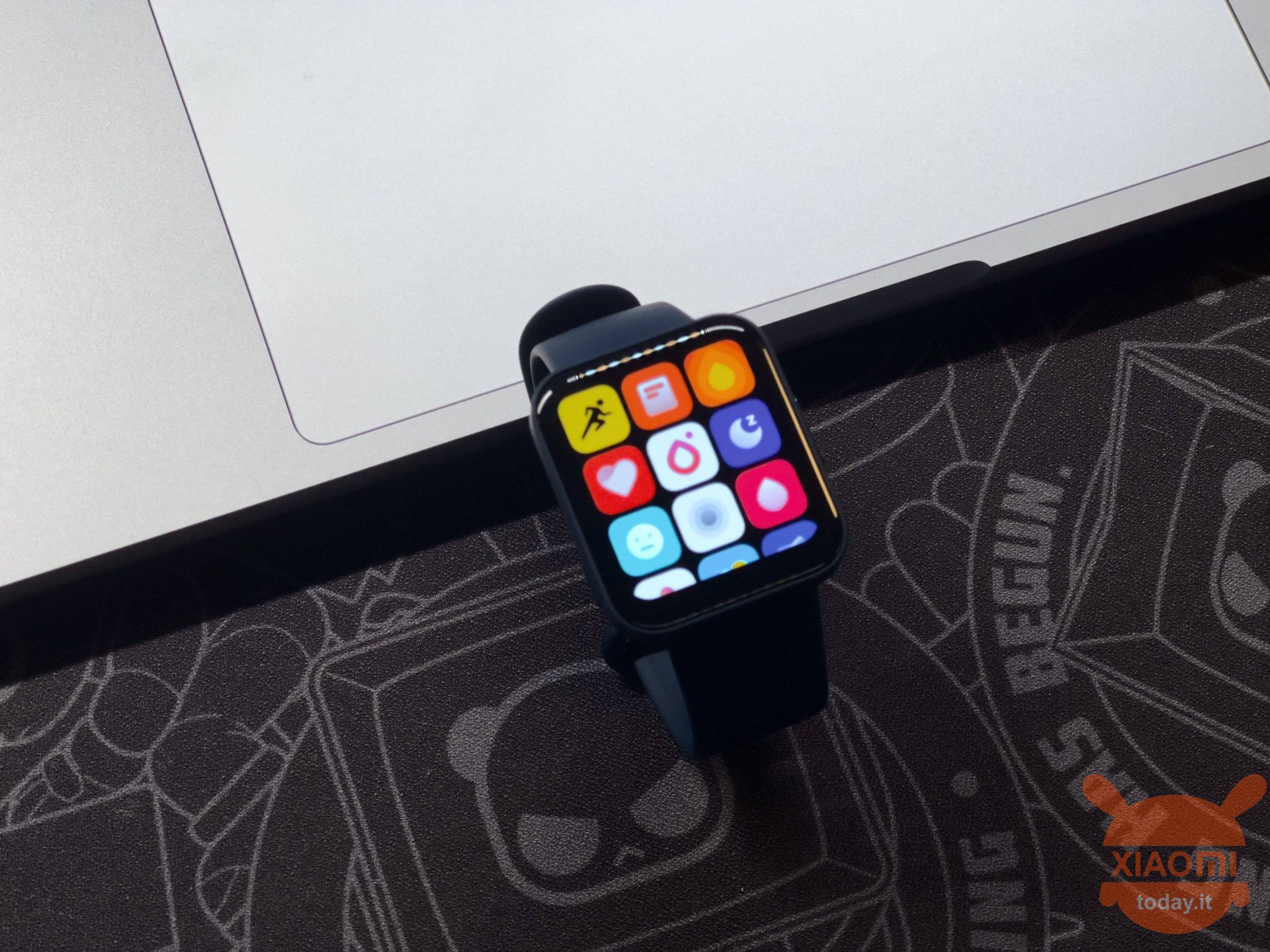 Present monitoring of blood oxygen saturation (SpO₂), which is a key indicator of a person's overall health. We are aware of the possibility of monitoring the level of oxygen in the blood automatically during sleep. Other three interesting features I'm:
Stress level monitoring
Breathing exercise
Menstrual cycle monitoring
The smartwatch is also compatible with Strava e Apple Health. Prominent functionality is the magnetic charging via pin. In this regard, Redmi Watch 2 Lite allows a use of 10 days in typical mode and 14 hours with GPS on. Not having been officially announced yet, we don't know the price of Redmi Watch 2 Lite and neither to date exit. Without a doubt we will be able to tell you more in the coming days.
Xiaomi Mi Watch Lite | Black
4 used by 56,68 €
6 February 2023 14: 57

Amazon.it
Price updated on: 6 February 2023 14:57