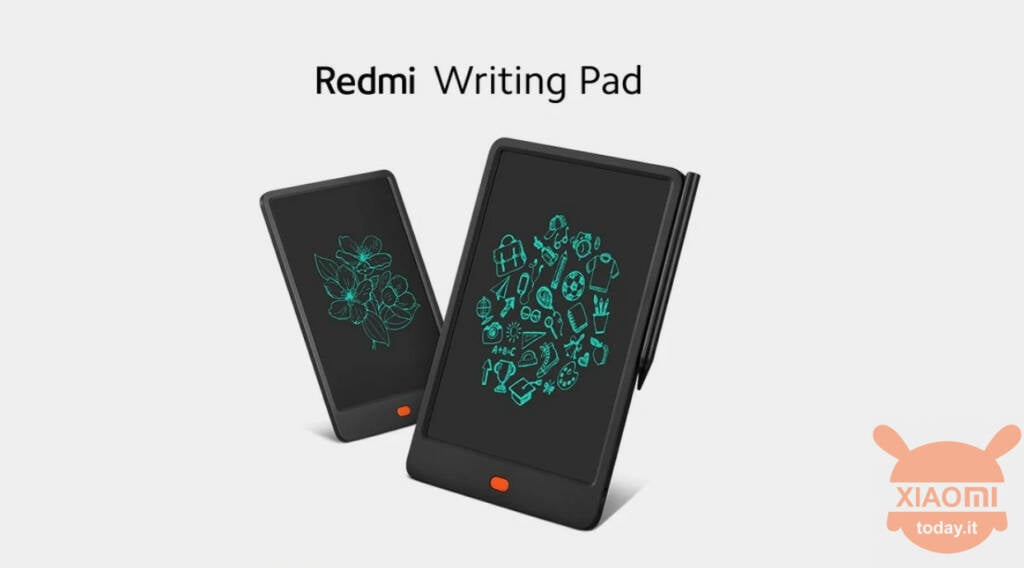 While in China Xiaomi is busy presenting new products for the home, including new ones Mijia Intelligent Self-cleaning Cooking Machine e Mijia Kitchen Tool Set, in India the brand has instead launched the new Redmi Writing Pad. The product will be sold in India at a price of 599 rupees, about 7,50 euros at the current exchange rate.
Goodbye pen and paper to take notes: the new Redmi Writing Pad arrives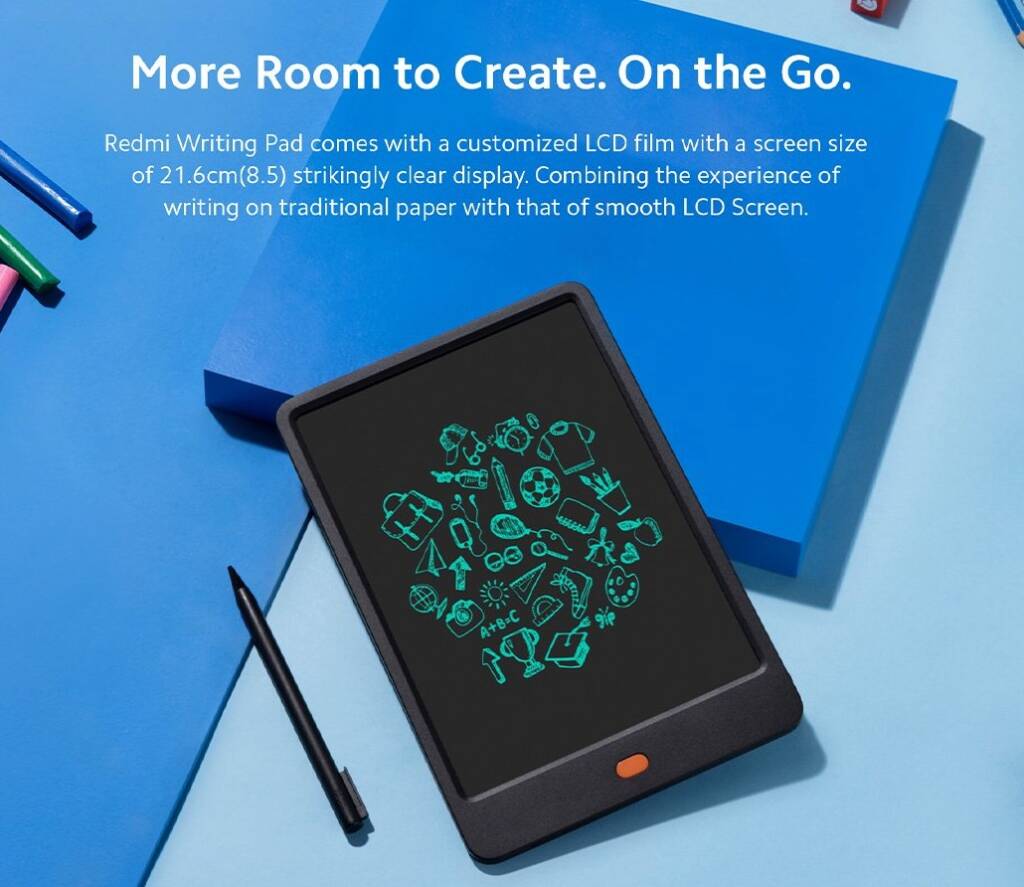 As those who know English have already understood, Redmi Writing Pad is a device on which to write, therefore a sort of portable digital notepad for taking notes and scribbling simply without having to use a pen and paper.
As for the specifications, the Redmi Writing Pad is equipped with an 8,5-inch LCD display. Furthermore, the brand claims that the screen does not emit light and prevents eye strain after prolonged use.
Redmi's Writing Pad has a button on the bottom bezel of the device that can be used to clear everything on the screen and then start writing or drawing something new. There is also another button to lock the content on the screen and prevent it from being deleted by mistake.
The notepad is then powered by a replaceable battery, but given that the low-power LCD screen only consumes a small amount of power when the screen is clean, Xiaomi claims that users can write up to 20000 pages on one battery, truly. amazing.
For the rest, this digital notepad is equipped with a stylus with an easy grip and the screen is sensitive to its pressure allowing users to create different shades with each stroke. The stylus can be magnetically attached to the side of the device for easy access, while the Writing Pad itself is very compact and lightweight with a total weight of only 90 grams.