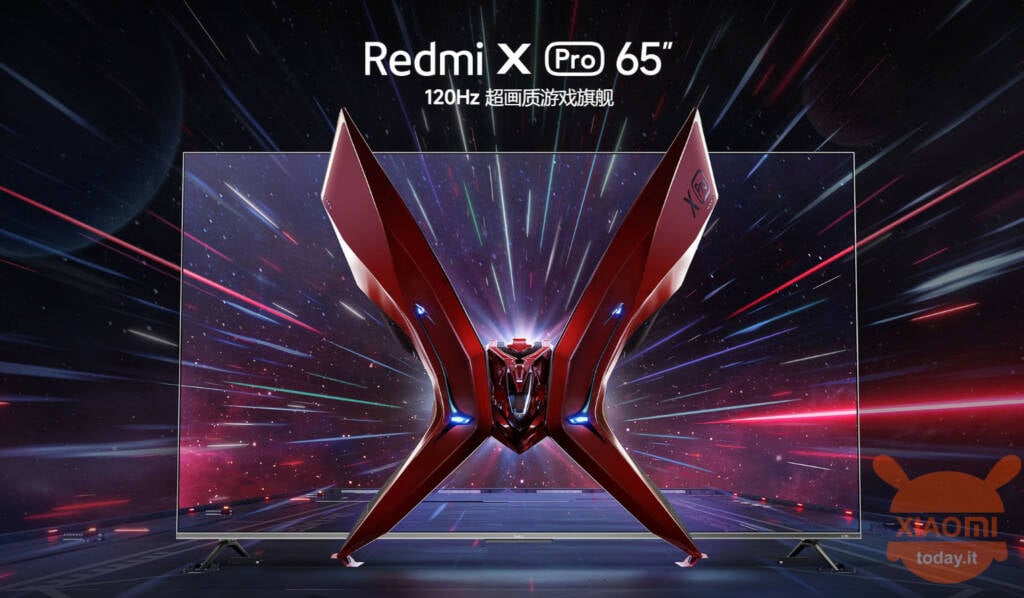 [UPDATED DOWN WITH SPECIFICATIONS AND PRICES]
This morning, on Xiaomi TV's Weibo (Chinese Twitter) page, the brand announced that the Redmi X Pro gaming TV will be officially presented tonight.
Redmi X Pro announced in China: it is the brand's first gaming TV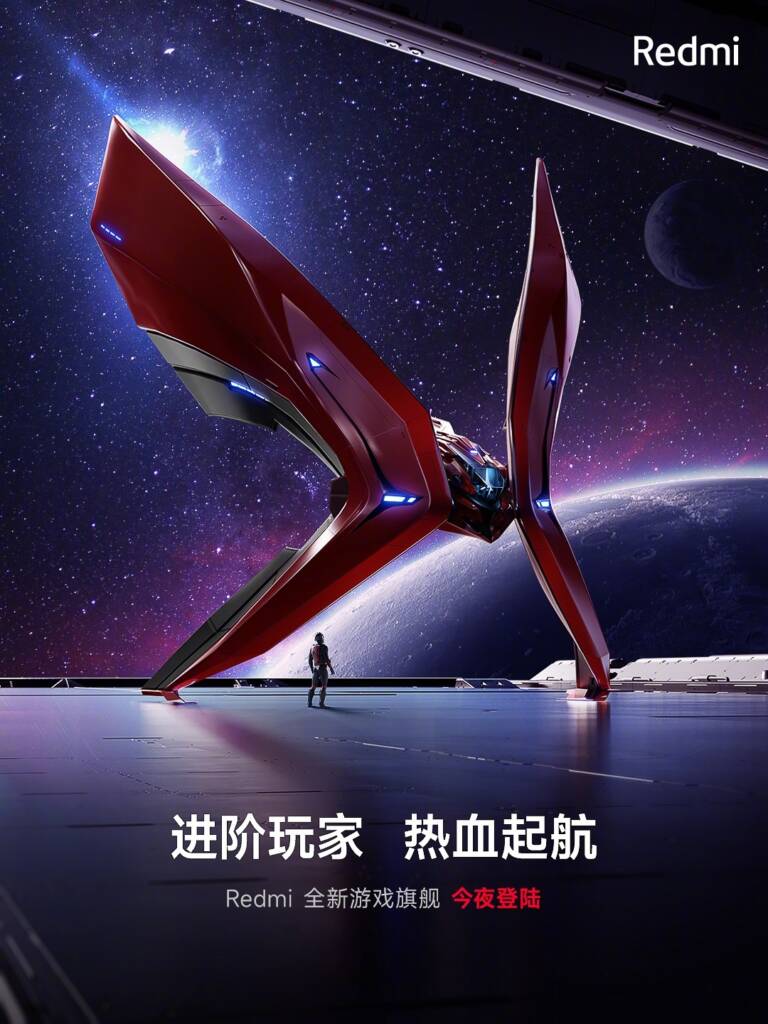 For the uninitiated, the Redmi X Pro will be Redmi's first gaming TV and should also be a high-end product.
In the anticipation poster you can see an "X" shaped device painted red in the central part, it will be interesting to see if this shape will be implemented in the TV in any way.
As for the specifications, the Redmi X Pro should adopt a 4K resolution with a refresh rate of 120Hz and with support for the HDMI 2.1 standard, features that have now become standard on gaming TVs. The HDMI 2.0 bandwidth commonly used on traditional TVs is 18Gbps, which is not fully capable of meeting the bandwidth requirement of around 45Gbps for 4K images at 120Hz.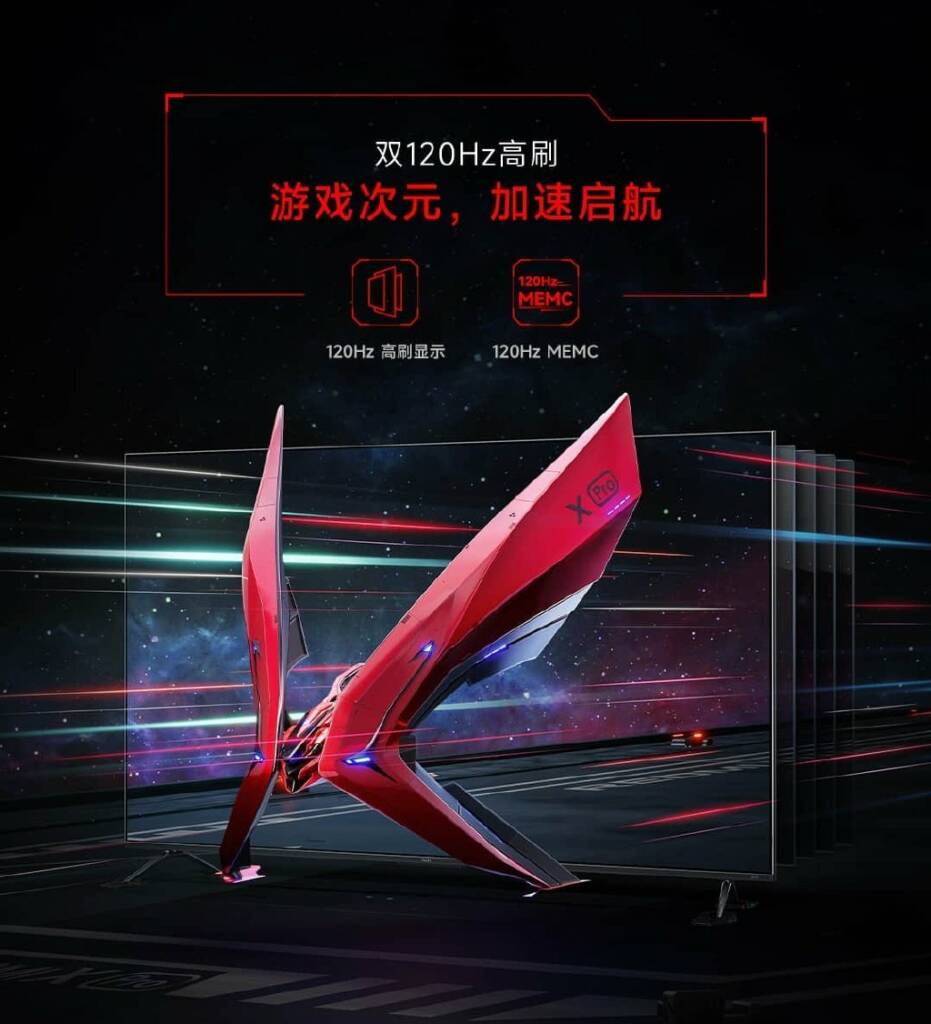 Also, one of the biggest issues between games and common TVs is that the number of video frames on ordinary TVs is fixed, while the number of frames within games fluctuate to some extent due to the highs and lows of the game. resource occupation of the scene.
To accommodate the changing frame number of the screen, current gaming TVs generally support a VRR variable refresh rate. After enabling, the TV will no longer play at a fixed number of frames, but will change the frame number of the display according to the frame number of the input device, so that it can continue to be displayed without lag or artifacts.
Finally, being Redmi's first gaming TV, the Redmi X Pro should not only carry high-end specs, but also a very attractive price.
Redmi X Pro announced: specifications and prices of the brand's first gaming TV [UPDATED]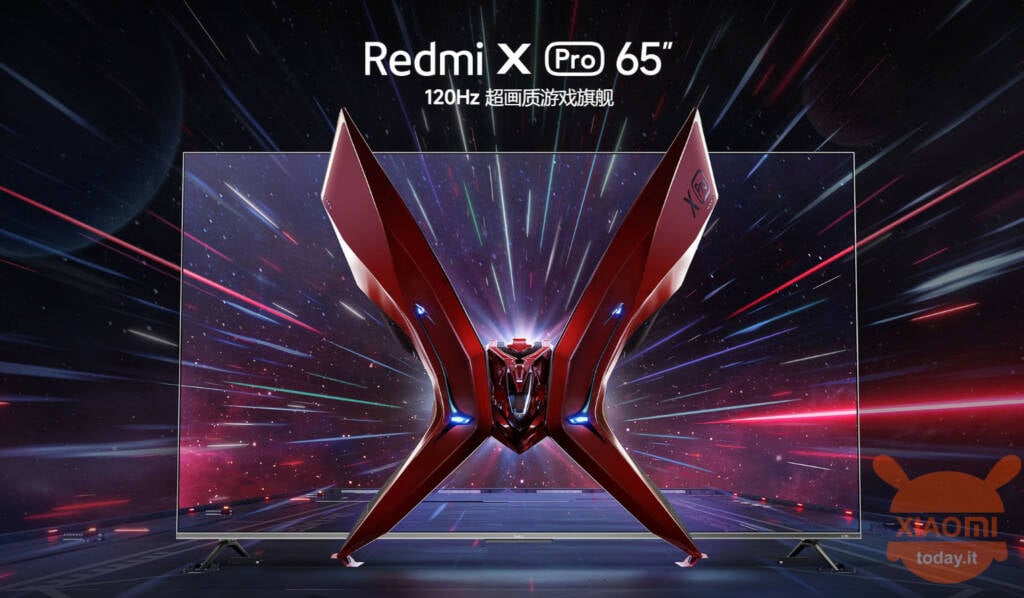 The Redmi Gaming TV X Pro, available in 65-inch and 75-inch versions. The starting prices are respectively 2999 yuan (420 euros) and 4299 yuan (600 euros)
The Redmi Gaming TV X Pro not only supports 120Hz refresh rate and 120Hz MEMC technology, but also has hardware-partitioned backlight, which can achieve 4096-level brightness adjustment and supports refresh rate. VRR variable, intelligently matching screen refresh rate with game output frame rate to avoid screen tearing.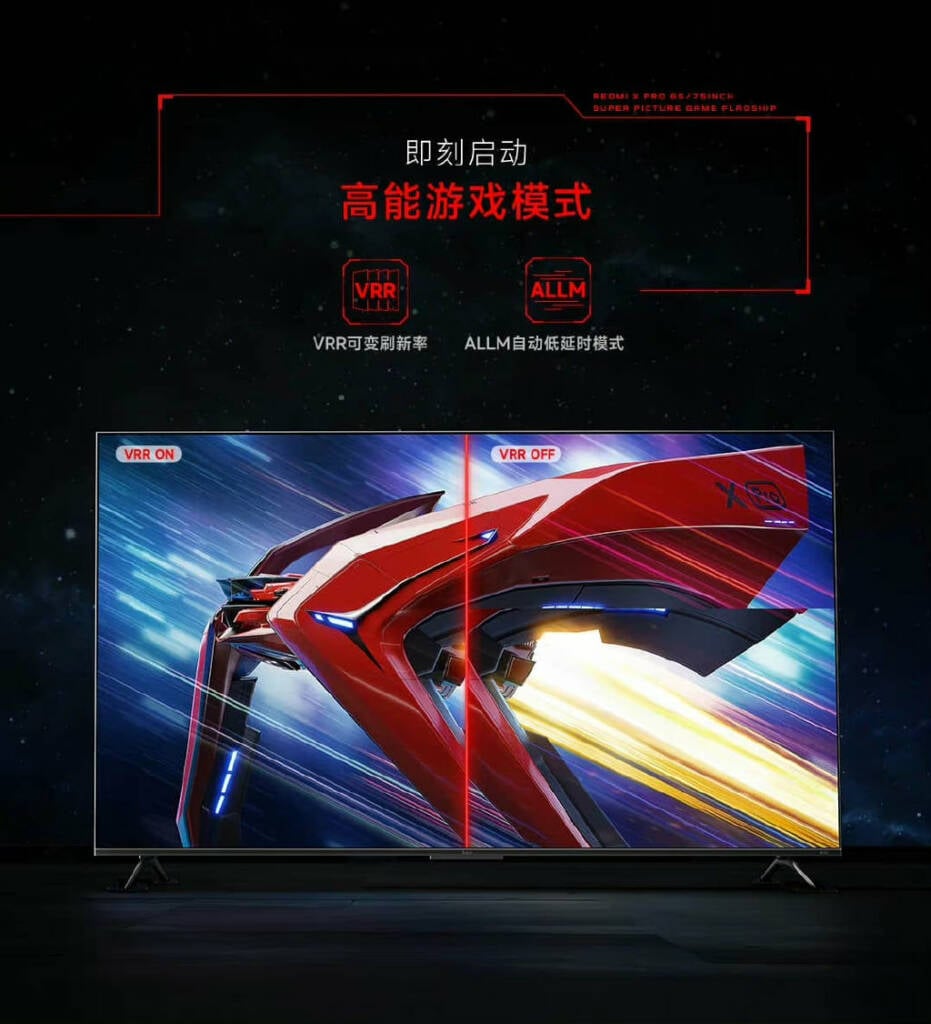 Also, when the device recognizes that it has entered the game state, it will automatically activate Low Latency Mode (ALLM), disable unnecessary functions and optimize game delay.
As for the panel itself, the Redmi Gaming TV X Pro has a resolution of 3840 * 2160, has a wide 3% DCI-P94 color gamut, ΔE≈2, 1,07 billion color display and supports Dolby Vision and Dolby Atmos.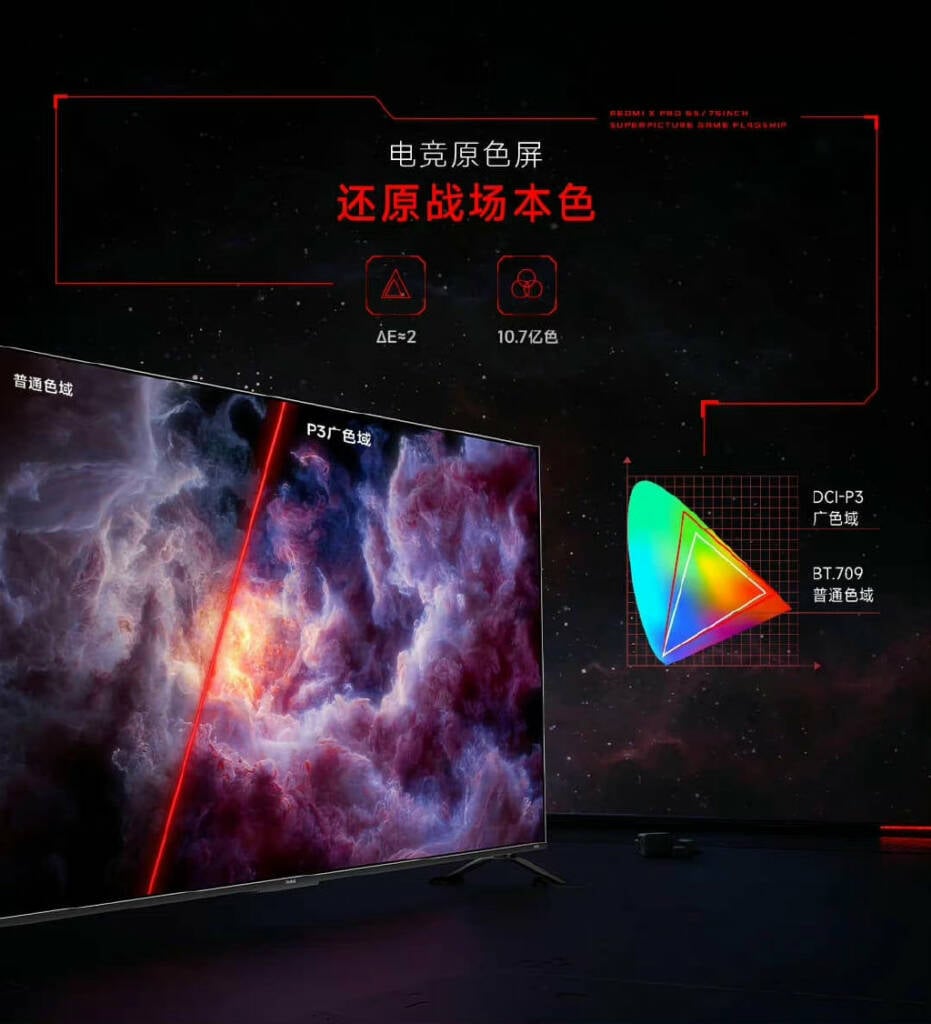 In terms of performance, the TV is equipped with a quad-core A73 chip, equipped with 3GB + 32GB of storage space and supports image quality output up to 4K at 120Hz. It has passed the certification of AMD FreeSync Premium professional game and is suitable for connecting to multiple devices such as consoles, laptops and desktop PCs.
Finally, as far as interfaces are concerned, the TV is equipped with an HDMI 2.1 port, two HDMI 2.0 ports, two USB 2.0 ports, a network port, an AV input port, S / PDIF coaxial interface and antenna port.
Xiaomi Mi Curved Gaming Monitor 34 "
2 used by 341,45 €
344,90

€

685,44

€
available
30 November 2022 9: 20

Amazon.it
Price updated on: 30 November 2022 9:20