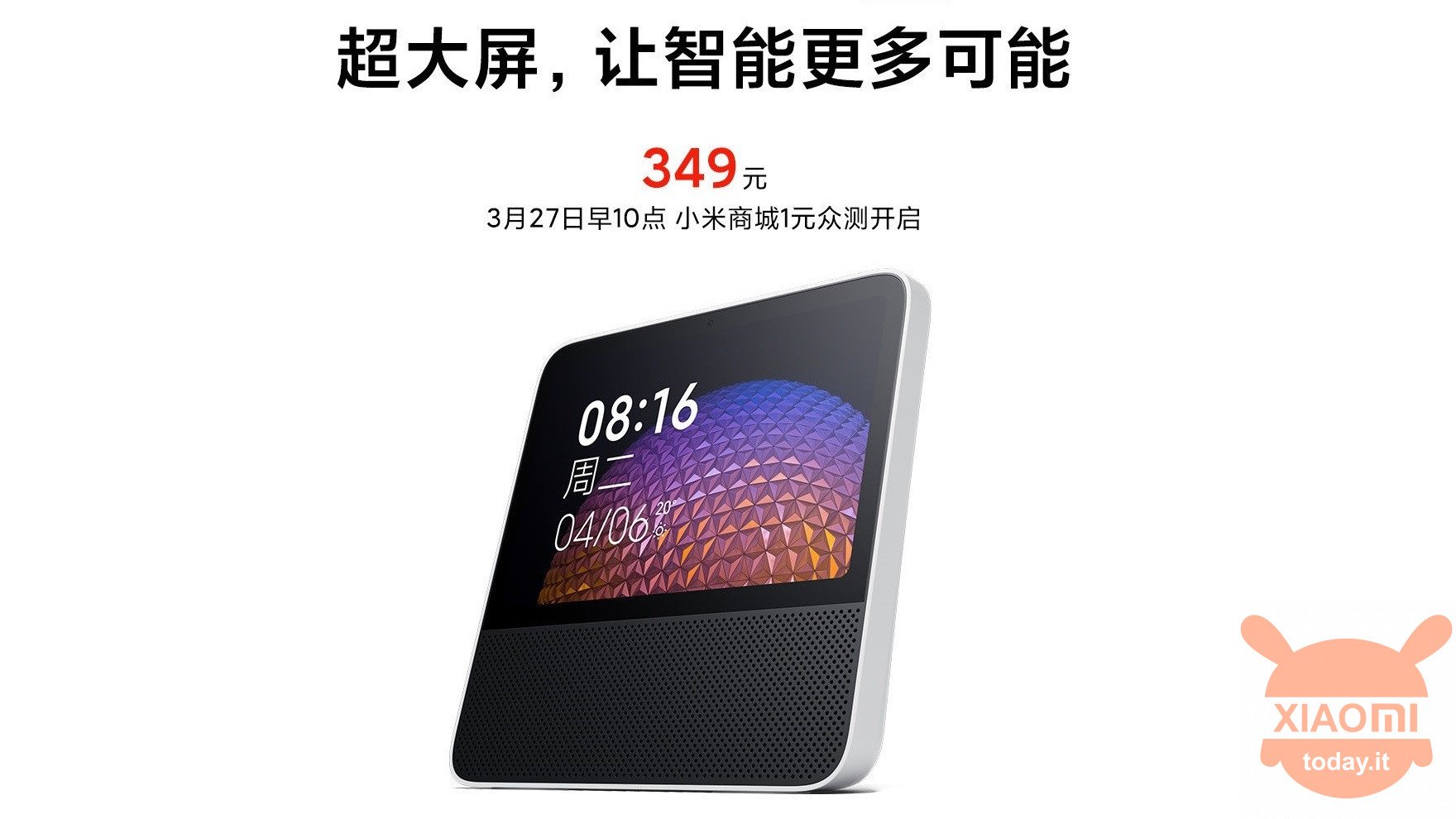 Day full of news for the Redmi brand which today presented both the two new flagships Redmi K30 Pro and K30 Pro Zoom, that the TV Redmi MAX and the new Redmi XiaoAI Touchscreen Speaker. In this article we will take a closer look at the latter product.
Redmi XiaoAI Touchscreen Speaker, the new speaker with touch screen arrives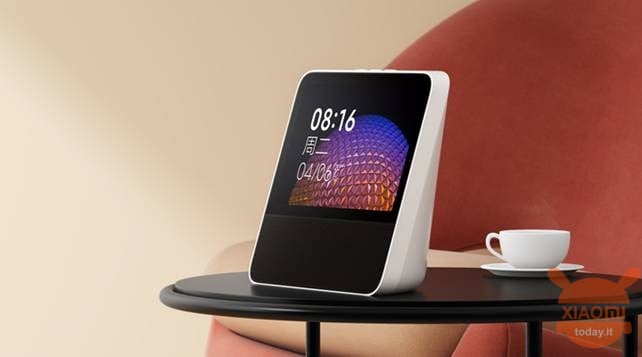 As the name suggests, the Redmi XiaoAI Touchscreen Speaker, is a device with a touch screen, speaker and artificial intelligence offered by the Xiaomi software. In particular, we have a "large" screen, specifically 8 inches, which according to Redmi maximizes the value for money. According to the brand, in fact, this product can very easily replace a TV, making it portable at the same time. In any case, the 8-inch display adopts an HD resolution, has a special anti-glare treatment and a viewing angle of 178 degrees.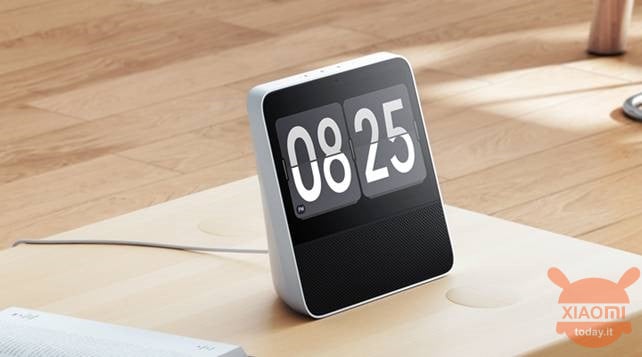 The Redmi Touchscreen Speaker will immediately be able to play videos from six Chinese video platforms, namely Douyin, iQiyi, Youku, Tencent Video, Mango TV and Bilibili. Redmi could add more apps in the future, although being a product dedicated to the Chinese market, we don't expect to ever have Youtube or similar apps. That said, the Douyin app is compatible with several really interesting interactive features. For example, it will be possible to change videos with a movement of the hand, as well as to stop playback or to restart it.
Obviously, having an integrated speaker, the device can be used to play music. In this case it is the QQ app, which in China is the equivalent of our Spotify. Thanks to the dedicated app, Chinese users will be able to enjoy tens of millions of original songs. If you prefer other sources, there is support for applications such as Get, Himalayan and Dragonfly FM, with crosstalk, audiobooks and radio.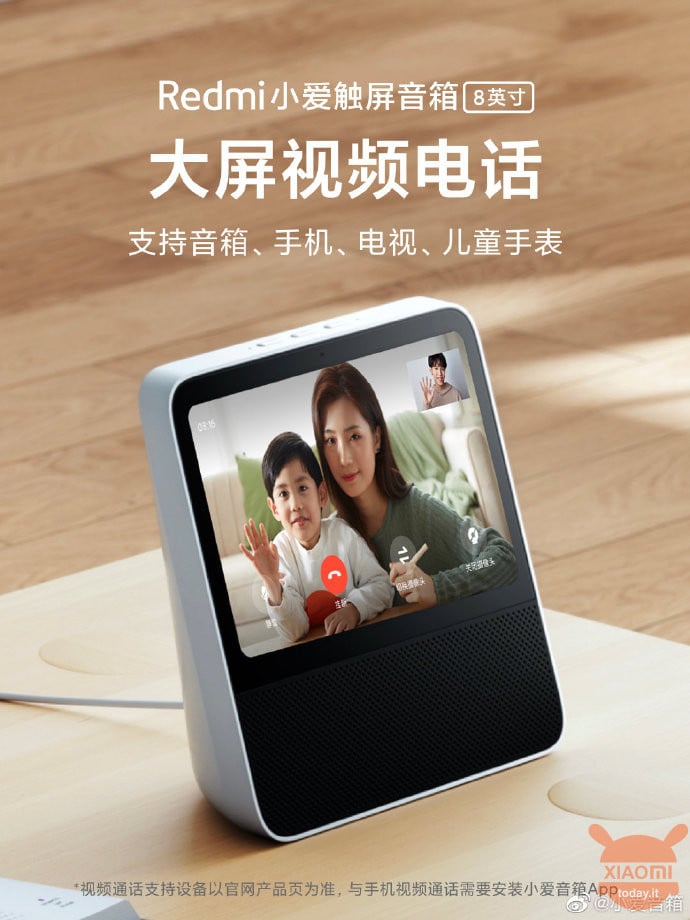 Given the space available, there is not even a front camera. It will then be possible to make video calls with different applications. Now it is not clear to us why we should prefer this to a smartphone, but there will certainly be those who will find its usefulness.
Among other features we have the ability to control all the smart gadgets around the house. So, for example, we could tell XiaoAI to start the robot vacuum cleaner and even clean a particular room, or activate the night "scene" and automatically turn off all the lights. You can also use the device as an English teacher, especially for the little ones.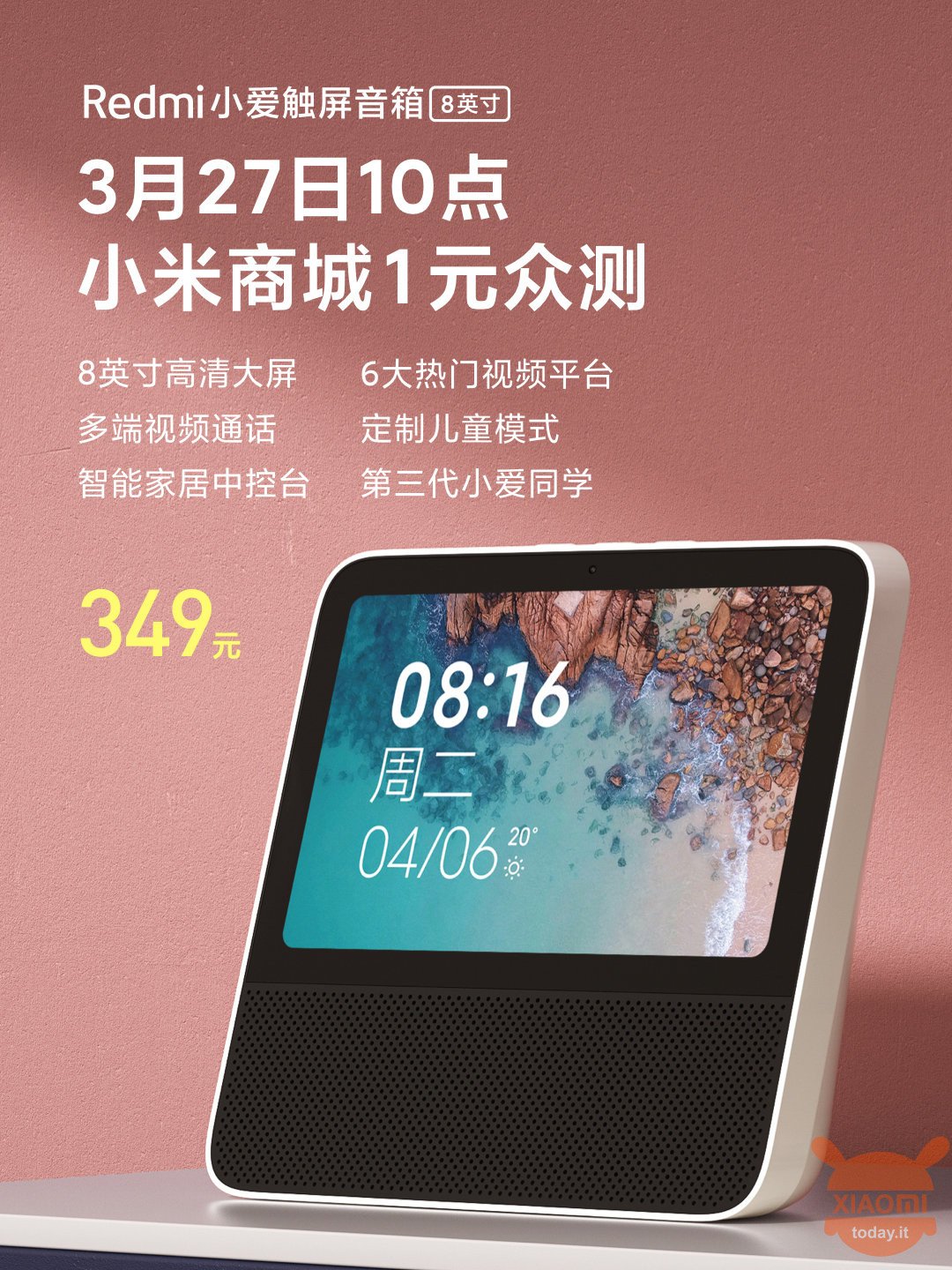 Finally, as regards the price, the Redmi XiaoAI Touchscreen Speaker will cost only 349 Yuan, or 60 euros at the current exchange rate.
Are you interested in OFFERS? Follow our TELEGRAM Channel! Many discount codes, offers, some exclusive of the group, on phones, tablet gadgets and technology.