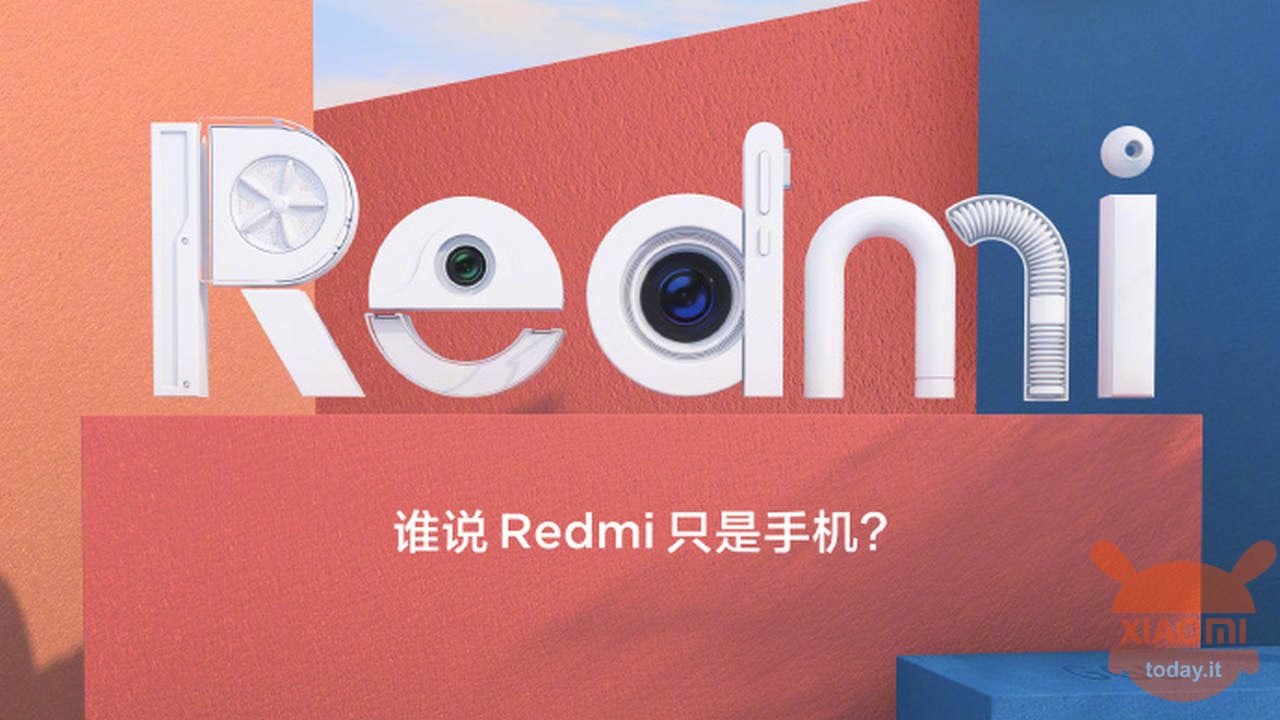 We have now come to an end, or the launch of the much talked about and super discussed flagship branded Redmi, yet the rumors do not stop "screaming" new indiscretions. This time, however, they do not concern the Redmi K20 and Redmi K20 Pro devices, but rather the possibility that tomorrow at the most awaited event of recent months, the Chinese company will also be able to pull its first notebook out of the technological cylinder.
We already talked about RedmiBook 14, and in part we expected it. A teaser appeared on the Weibo profile of the Chinese brand directs us towards the possibility that tomorrow will come over to the smartphone triptych composed by Redmi K20, K20 Pro and Redmi 7A also RedmiBook 14 can peep out and feed the good name of the newborn brand, rib of Xiaomi.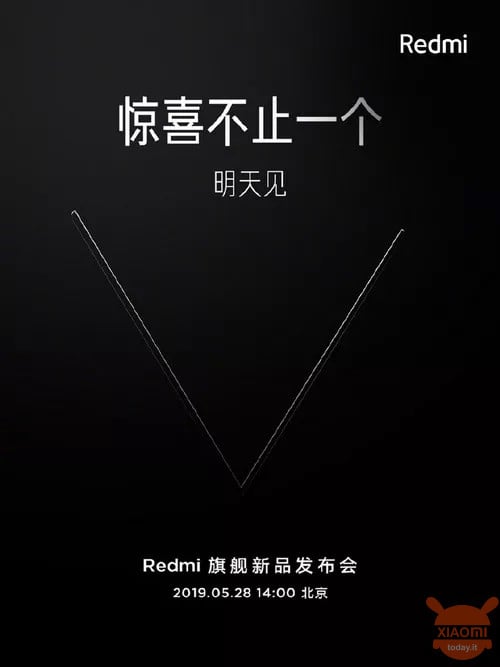 RedmiBook 14 could debut tomorrow alongside Redmi K20 and K20 Pro
The teaser shows us a simple V on a black background, but looking at it well you can't miss the metal profiles that look so much like those of a half-open laptop. Also on the teaser appears a sentence that bodes big news: "IT WILL BE MORE THAN A SURPRISE", this is what the company headed by Lu Weibing spoils us. Among other things, some users have suggested that RedmiBook 14 may belong to a new concept of notebook at home Xiaomi, that is a PC machine with a display inclinable to 180 degrees in order to turn into a sort of high-performance mega tablet.

We just have to wait a few hours to see even this surprise revealed, that if it were just the RedmiBook 14 should have from its 14 inch display with Intel Core i3, i5 and i7 based on the variant chosen all seasoned by a card NVIDIA GeForce MX250 graphics. It would indeed be a masterstroke by Lu Weibing, who could also grab market shares in the IT sector by shaking rivals in the sector. And what do you think?
Are you interested in OFFERS? Follow our TELEGRAM Channel! Many discount codes, offers, some exclusive of the group, on phones, tablet gadgets and technology.