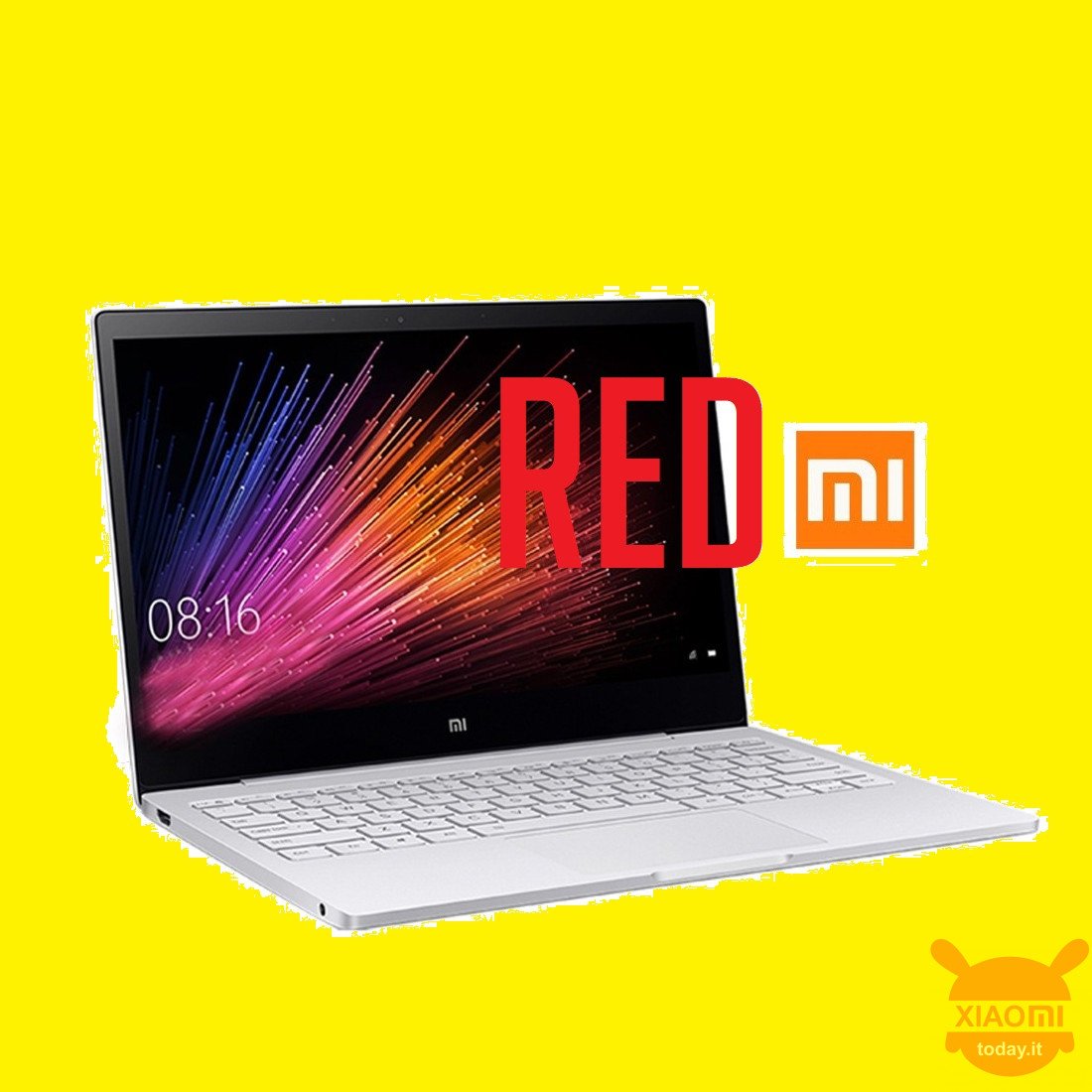 We have understood by now that Redmi is serious and that it does not want to make itself talk only on a smartphone level. In fact, after giving proof of itself with a washing machine and with the excellent TWS Redmi Airdots headphones, the Chinese company born from a rib of Xiaomi, it could also try its hand in the computer industry, bleeding a new "killer". Oh yes, I use this definition in consideration of the fact that the company's future flagship, the K20, has been revealed a few hours ago, where K stands for the definition of Killer, according to the CEO.
At a distance, therefore, of the recent revelation, on the explanation of the name of Redmi K20, comes a delicious news that reveals us the arrival soon of a notebool by Redmi, that is the RedmiBook 14 that could debut just in conjunction with the launch of the top of the range in question.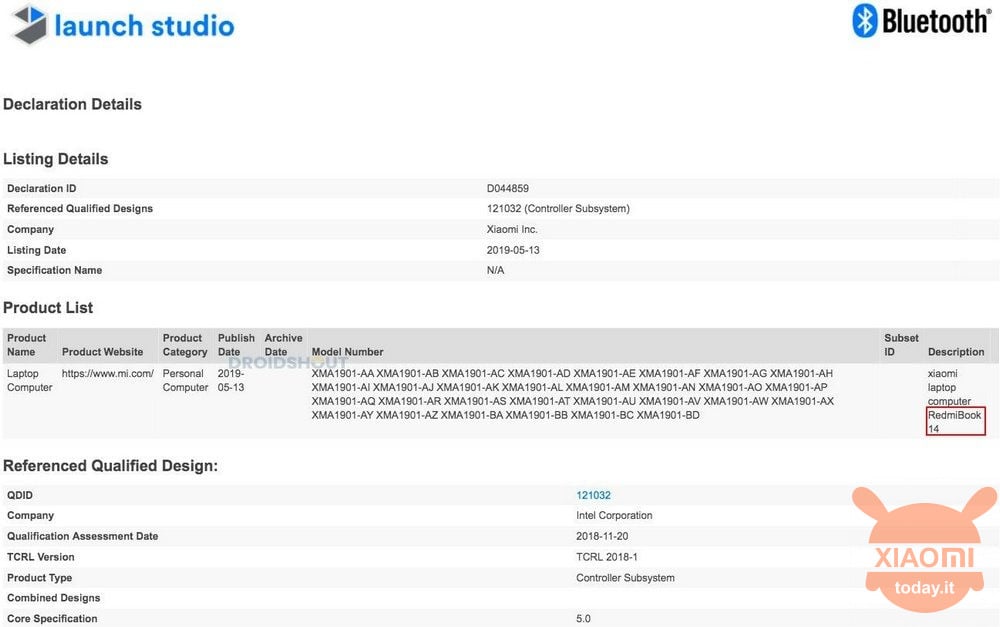 RedmiBook will be the first "killer" notebook of the Chinese company
To confirm the arrival of a Redmi-branded laptop and the name RedmiBook 14 we thought about the recent Bluetooth certification that the serial leakers promptly spammed in the global network. Unfortunately no further features emerge except that RedmiBook 14 will be equipped with a Bluetooh 5.0 Low Energy module and that, as the name implies, will be equipped with a diagonal 14 panel.
ALSO READ: XIAOMI REVIEW MI NOTEBOOK AIR 12.5
Probably Redmi could follow a different path from his mother Xiaomi, who at the time showed up on the market with a very good notebook but with not really top features, while this time the RedmiBook 14 could debut directly with specific hardware to be tempted by many fans, comploice that probably the price will be lower than the various Mi Notebooks of Xiaomi.
If this were the case we could hypothesize the use of poorer materials, or perhaps we are wrong, however it seems sensible for Redmi to choose a series of notebooks, which would allow the company to expand further and offer low cost solutions, leaving the domain in the mid-high range right at Xiaomi.
🇨🇳 Priority Line Delivery (Delivery 10-15gg, NO customs) ✈
🇨🇳 Priority Line Delivery (Delivery 10-15gg, NO customs) ✈
-31%

Coupon
🇨🇳 FREE EU Priority Line Shipping (7 / 15gg, No Customs) ✈
-1%

Sale
GRAT FREE Priority Line Delivery (10-15gg Delivery, NO Customs) ✈
-5%

Sale
🇨🇳 Priority Line Delivery (Delivery 10-15gg, NO customs) ✈
Are you interested in OFFERS? Follow our TELEGRAM Channel! Many discount codes, offers, some exclusive of the group, on phones, tablet gadgets and technology.