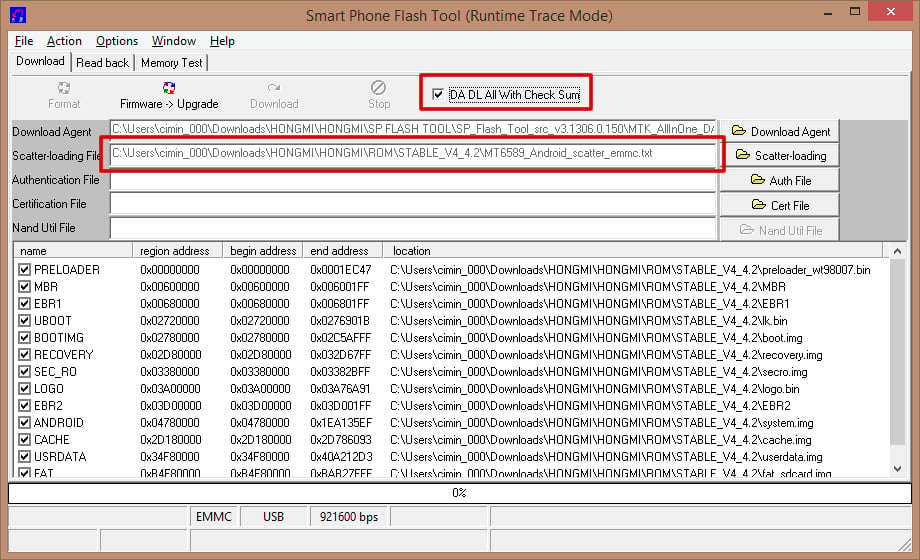 Hi guys,
who did not twist the nose, seeing that, unlike all other Xiaomi smartphones, did RedRice require more or less complex methods to upgrade or just install the Language Pack?
Well ... I'm happy to tell you that the wait is over!

From the STABLE V4 version of the ROM MIUI, RedRice is able to receive OTA updates and install them simply by using it Updater as reported in Xiaomi Mi2S Upgrade Guide
But the question is: "What if I do not have the STABLE V4 version installed?"
Below I will list the steps to restore your Xiaomi RedRice to STOCK STABLE V4 using SP Flash. This method is particularly useful even if you have combined some slaughter and the phone does not seem to start anymore.
RIPRISTINO STOCK (Thanks to MIUI.it's friends):
Download HONGMI_RESET_V4.rar (factory rom + recovery + windows driver + flash tool)
In this package you will find the STABLEV4 version compatible with ALL and RedRice.
The package shown on the original MIUI.IT guide is the image of the V1 (or V2 I can not remember) that is no longer compatible with the new RedRice models.
WINDOWS 7 Install Windows drivers: WINDOWS DRIVER → HM_Drivers → Driver_Auto_Installer_v1.1236.00 → Install.bat (takes us a bit to install them) [accept all windows messages]
WINDOWS 8 Install the windows drivers: Driver win 8
mtk-driver → win7 → dpinst.exe (or DPinst64.exe if the pc is at 64bit)
Open the flash tool: SP FLASH TOOL → SP_FLASH_TOOL_src_v3.1306.0.150 → Flash_tool.exe
Tick ​​the option FROM DL ALL WITH CHECK SUM
Press the ¨Scatter loading¨ button and select: ROM → STABLE_V4_4.2 → MT6589
_Android_scatter_emmc.txt
Press the button firmware Upgrade
Remove the battery from the phone
Connect your cell phone to your PC via usb
The program will start working (a green circle will appear on the monitor at completion)
The Hongmi wcdma has been restored to factory conditions with STABLE V4 which is now fully able to fully utilize internal recovery for upgrade via MIUI Updater.
UPDATES THROUGH OTA
Now, with the new Stable V4 you can use it this guide to update ROMs or simply install Multilanguage