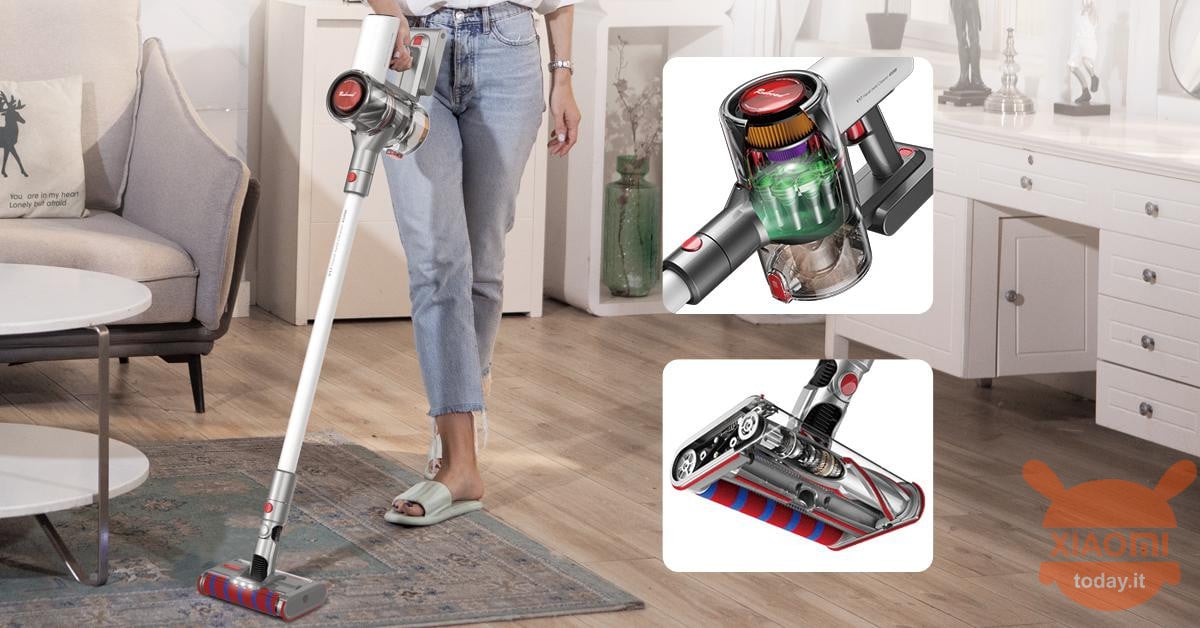 Red Road V17 was launched globally by the Asian smart appliance brand Redroad. Before launching this flagship vacuum cleaner, Redroad started the Color Match Competition on September 1 in Poland, and then in Turkey and Russia.
The contests were held on the official Redroad website, and have achieved tremendous popularity. Tens of thousands of attendees, millions of views and the support of the best internet and media celebrities have made Redroad V17 the most anticipated vacuum cleaner in 2021. Let's find out its features andintroductory offer truly unmissable.
Redroad V17: technical characteristics
The new Redroad V17, which had been announced in late July, is now available for purchase. It is a device characterized by a truly remarkable technical data sheet. Starting from double roller brushes. It is equipped with two carpet brushes and two floor brushes, so that users can freely pair them according to their needs.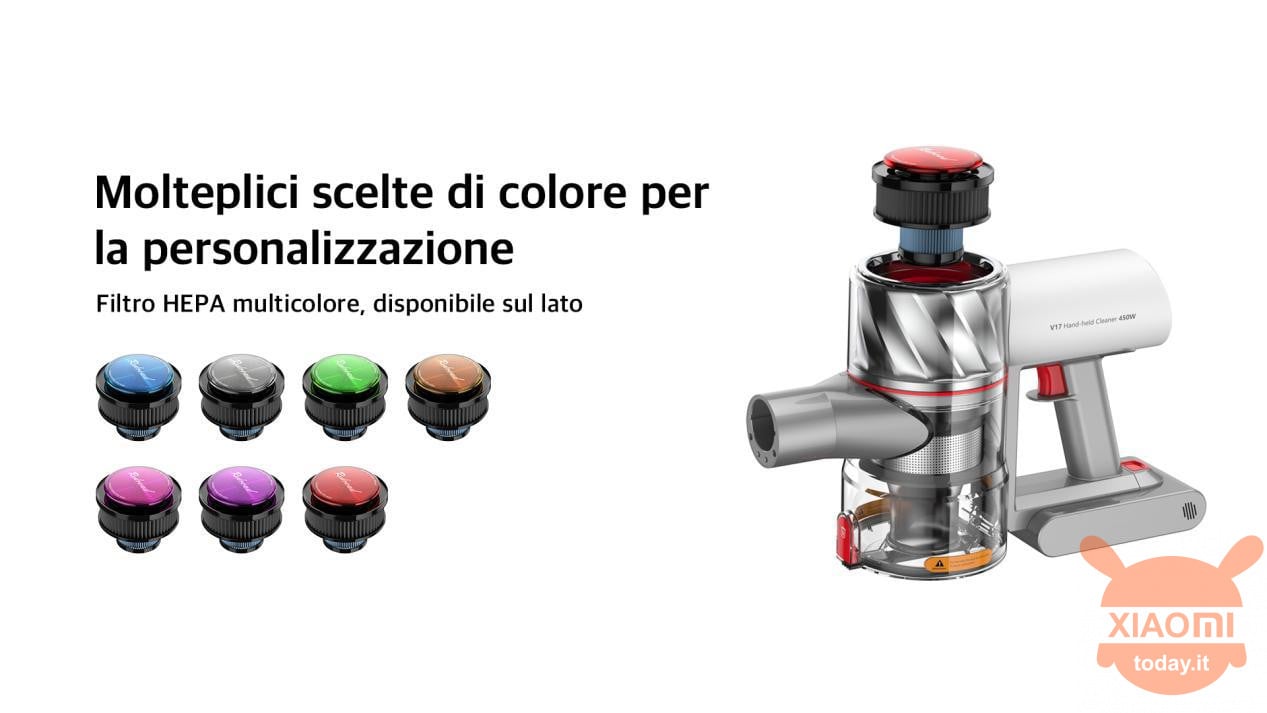 In this way, there is no need to constantly change the roller brushes. For households with only one floor type, the two roller brushes can also double the cleaning efficiency. Not surprisingly, Redroad V17 can deep clean the house with ease and great efficiency.
On the engine level, that of the Redroad V17 works on 120.000 turns per minute and, with an optimized air duct design, generates a suction of 155AW and a vacuum pressure of 26.500pa, which is the highest in this category. A real hyperaspiration therefore, more than enough for the daily cleaning of the house.
Also worth mentioning is i double HEPA filters featured in this vacuum cleaner: the H12 HEPA input purifies the air flow inwards to protect the motor and the cyclone dust separation system with an efficiency of 99,97%. The H13 HEPA output captures particles down to 0,1 micron, including dust mites, mold spores, pollen and dandruff. HEPA filters keep outgoing air surgically clean.
Finally, Redroad V17 offers an amazing variety of accessories to clean anywhere in the house: two types of roller brushes for deep cleaning the floor, the LED nozzle for narrow and dark spaces, the brush for dusting and the hose for cleaning under the seats car and furniture, the brush to remove mites for the bed and the sofa, the soft brush for keyboards and curtains and the extension tube to clean low and high points. Multiple, versatile tools for any use.
On AliExpress Redroad V17 at a sensational price
Right now the Redraod V17 vacuum cleaner is offered on offer on AliExpress at the price of € 162 instead of € 282,76 using the discount code REDROADV1750. A saving that is really tempting! To take advantage of this discount CLICK HERE.