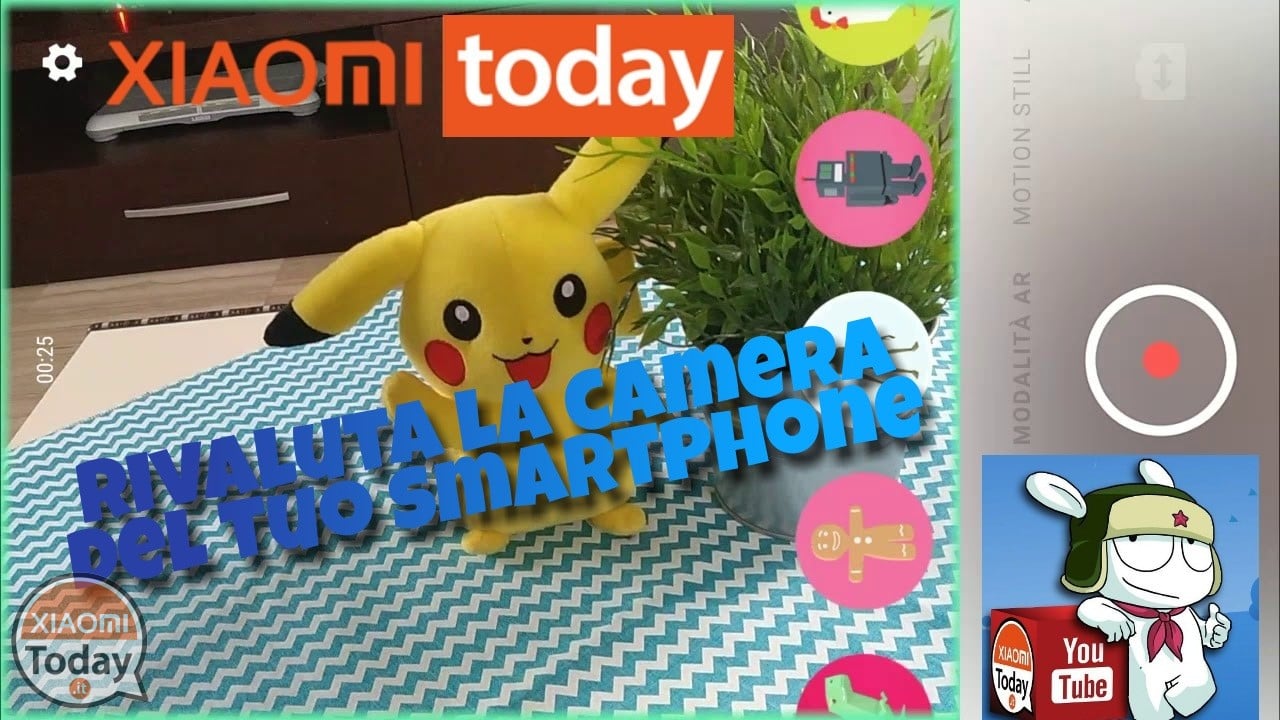 Today we go out a bit outside the box and we talk about it two totally free applications but not for this poco interesting. Often we find ourselves cursing our smartphone because it does not offer us photos or videos that live up to our expectations, or simply because we are looking for something original without having to use editing programs in which we would not really know where to put our hand.
The first application I want to talk to you about is called Motion Stills and it's developed directly by Google's research laboratories. The application allows create short videos of 3 seconds consisting of fully stabilized sliding panoramasor transform a video of a maximum duration of one minute into one superfocused clip up to 8X, a bit as seen in some candid room, not to be confused with the Time Lapse.
But perhaps the most interesting function is that relating to AR mode (augmented reality), as it will be possible insert inside the scene of the nice subjects like a dragon, a cookie man, an alien, a robot, a hen or the entire planet earth. With these subjects will be possible to interact increasing its dimensions, decide the position but above all if, for example, we place the subject on the palm of our hand this will follow our movements. In addition, the software is able to recognize the angle of our room by proposing the subject from different points of view. It's possible save individual videos and share them as GIF or MP4 or by swiping to the right from the internal gallery of the Motion Stills application, you can create combinations of videos to be saved in a single file. So with a bit of imagination you can pull out of things really interesting and nice.
DOWNLOAD MOTION STILLS FROM PLAY STORE
The other application I want to talk to you about is called Self Flash and as the name suggests allows us to take some bright selfies even if we do not have a built-in flash on the front of the smartphone. Operation is guaranteed not just with the smartphone camera stock application but also with those integrated into messaging applications such as WhatsApp, Instagram etc ..
Just open the application, give permission for placement above the other app and start the service. Opening the camera in selfie mode a small ring will appear there that you have to drag and place within the frame, click on it and magically the small ring it will become a bright virtual soft box that will illuminate your face even in absolute darkness.
DOWNLOAD SELFIE FLASH FROM PLAY STORE
Sorry for the proposed subject, but now you will no longer have to curse the room of your smartphone, so run to install these applications and free your imagination. Of course, every Android smartphone is compatible with these applications, so let us know if you are interested in articles and videos of this kind in the future.