Are you interested in OFFERS? Be smart and subscribe to our Telegram channel! Lots of discount codes, offers, pricing errors on technology from Amazon and the best online stores.
Redmi's Note series has always been represented by smartphones with generous dimensions, especially in the display, but with a typically mid-range design. With the advent of Redmi Note 10 Pro, however, things have definitely changed for the better, arriving on the market with a particularly premium look that, combined with respectable performance, clears the gap that until now there was between the top range and that average. I'll tell you everything in this complete review, in which we will find out whether or not it is worth buying the latest example of the Redmi house.
Xiaomi Redmi Note 10 pro 6 / 64GB on OFFER
6 / 64GB version
For only € 229,00 instead of € 229,00 (-0%)
Discount code: Goboo30
Buy
https://s.zbanx.com/r/Zg2Rr660iAlP
6 / 128GB version
For only € 249,00 instead of € 279,00
Discount code: Goboo30
Buy
https://s.zbanx.com/r/oN75jkzhKH9O
8 / 128GB version
For only € 269,00 instead of € 299,00
Discount code: Goboo30
Buy
https://s.zbanx.com/r/dBMscOaQuUFd
For sale on Goboo
Goboo is Xiaomi authorized | 2 official guarantee
Pay securely with PayPal
Fast Shipping from Spain Included (No Customs)
You save 40 € with
https://t.me/scontitoday
As always, for our reviews, we start with the contents of the sales package, which for Redmi Note 10 Pro does not differ at all from what the company has accustomed us to with other models, but in consideration that the trend of this 2021 is that of eliminating chargers and cables and it should be noted that the device of the Chinese brand instead is complete with everything and specifically in the sales box we find:
Redmi Note 10 Pro;
USB Type-C cable for charging and data transfer;
Wall power supply with European socket and max output of 33W;
Pin for removing the SIM tray;
Transparent soft TPU cover;
Instruction manual and warranty booklet (also in Italian);
Pre-applied plastic protective film on the smartphone display.
SAR values: Head 0,597 W / Kg, Body 0,994 W / Kg (distance 5 mm).
As mentioned in the introduction, Redmi Note 10 Pro differs from previous generations for a decidedly premium and very pleasant look, both in the actual appearance and in the materials. In fact, on the back we have a body made of fifth generation Corning Gorilla Glass that will also protect the front of the screen. The rear is very sober and interrupted only by the bump chamber, rectangular in shape, positioned laterally with rounded corners reminiscent of Xiaomi Mi 10 Ultra but alas it is too protruding, so if you use the device without the cover on a flat surface, they will not be exempt the annoying dancers movements of this situation. It should also be noted that Redmi Note 10 Pro does not enjoy a good oleophobic treatment and in fact the terminal will always be subject to getting dirty as well as being a real magnet for dust.
Generous dimensions for Redmi Note 10 Pro which occupies 164 x 76.5 x 8.1 mm with a weight of 192 grams, rather balanced over the entire surface even if the comfort in handling the smartphone is not a strong point, especially with one hand.
The absolute protagonist of Redmi Note 10 Pro is undoubtedly the display, a 6,7-inch AMOLED unit in 20: 9 format of the "flat" type. A Full HD + resolution (2400 x 1080 pixels), 395 PPI and a peak brightness of 1200 nits (available only when playing HDR content) is guaranteed, therefore excellent visibility under direct sunlight as well as in all environmental conditions. But the real strength is that in addition to being able to enjoy HDR10 content we find ourselves in the presence of a screen with a refresh rate of 120 Hz and a sampling rate at the touch of 240 Hz, features that cannot be found in the price range in which it is placed. Redmi Note 10 Pro.
We can of course take advantage of the on-screen gestures to navigate the interface and also benefit from the possibility of precisely calibrating color temperature and contrast, as well as being able to awaken the display with a double tap or by lifting the smartphone. But what convinced me about this display is the excellent multimedia experience it offers, with a remarkable color calibration and chromatic reality in general, without suffering from some aberrations. Even the frames that surround the display are rather contained, always in relation to the selling price, as well as the central punch hole in which the selfie camera is set is rather small in size, so much so that one often forgets even its presence, during the use of content.
Returning to the refresh rate of the Redmi Note 10 Pro screen, this can reach 120 Hz in adaptive mode, that is, the system will set the right refresh rate based on the content displayed on the display, or you can force the frequency to the value fixed 60 Hz, preserving battery. In reality, the system is quite generous and 120 Hz will almost always be the protagonists, giving a screen that is always fluid and reactive, very fast in recognizing the touch not only in the app or in the home, but above all in the gaming phases.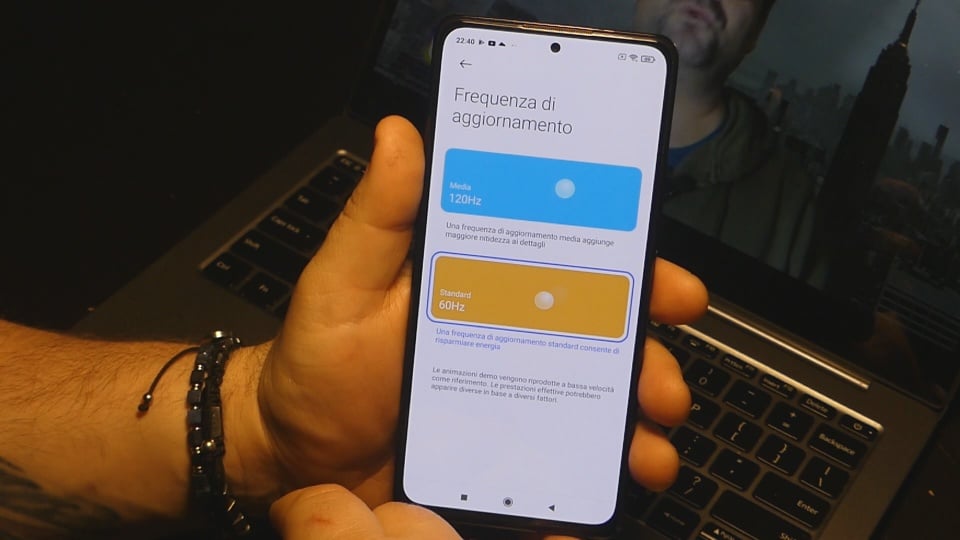 Unfortunately, not all that glitters is gold, in fact, net of the presence of the Widevine L1 DRM certification, even Redmi Note 10 Pro, on platforms such as Prime Video cannot be recognized by transmitting streaming at SD resolution, while no problem for Netflix and Disney + . Do not underestimate the IP53 certification which allows Redmi Note 10 Pro to resist dust and splashes of water, but it cannot be immersed.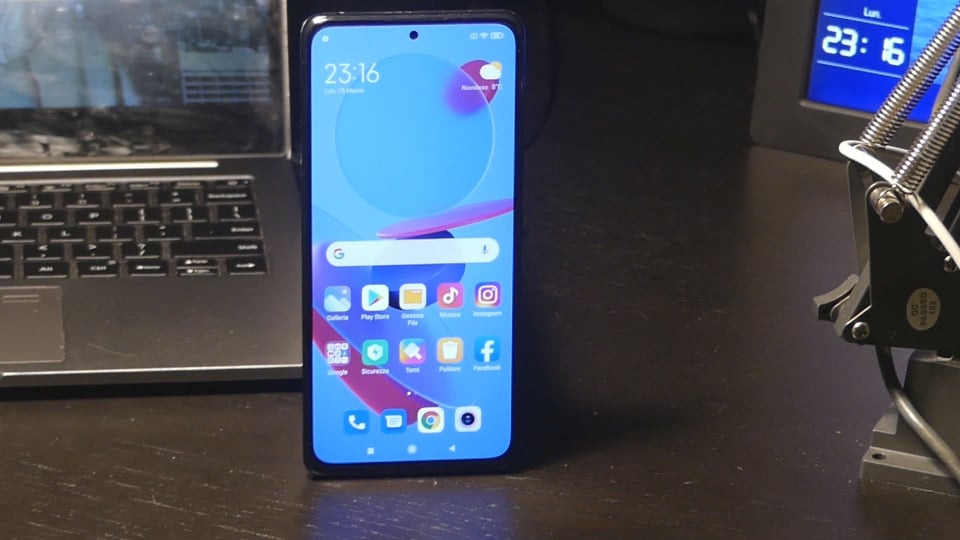 Returning to the frames, on the upper one there was a large ear capsule which in combination with the main speaker, on the lower frame, gives us a stereo sound even in hands-free mode, whose qualitative performance is remarkably convincing, with a good tone cast. low and balance with the medium / high ones, without ever distorting. On the other hand, the sensors department is negative, not so much for the lighting sensor which is widely promoted, but for the proximity sensor which often does not work with consequent problems related to the call phase, in which we could accidentally push keys with the cheek because the display does not turn off.
AMOLED display could suggest a fingerprint sensor positioned under it, but in reality in all countertrend, Redmi for its device has inserted the biometric sensor in the power button, positioned on the right side frame, where we also find the rocker of the volume. The reason for this choice could have been dictated by the fact of wanting to contain costs or much more simply because, to insert a module that would not work properly, we might as well insert an old generation one but certainly functional and that in the final result it wouldn't even upset the premium design.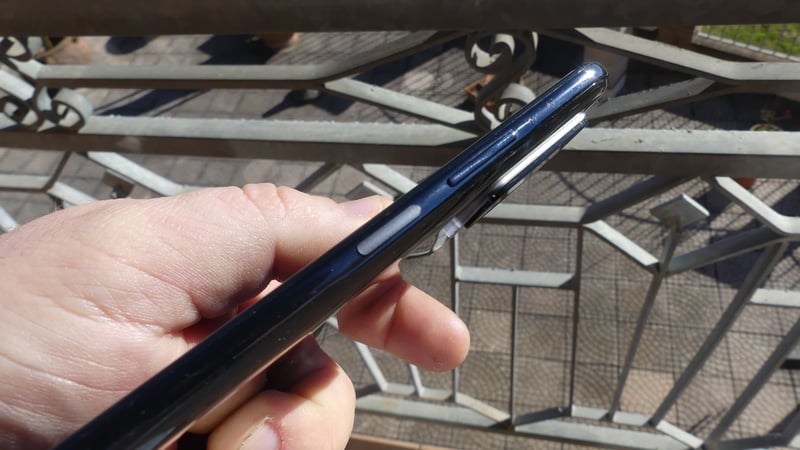 In fact, the unlocking takes place 10 times out of 10 in a really fast way and moreover to the sensor, with a double tap, you can also associate different functions such as the possibility of pulling down the notification curtain, a real convenience considering the poor handling of the terminal.
But where did Redmi really save to offer us this Note 10 Pro at a super aggressive price? The answer may lie in the hardware that drives the device, but beware that doesn't mean we have poor components either poco exciting from the point of view of performance, quite the opposite. Specifically, the processor is entrusted to the Qualcomm Snapdragon 732G (the same as POCO X3 NFC), an SoC with 8nm production process, Kryo 470 octa-core structure with a clock of 2.3 GHz flanked by 6/8 GB of LPDDR4X RAM and 64/128 GB of UFS 2.2 storage expandable by means of micro SD .
The graphics component is instead entrusted to the Adreno 618 GPU and overall all these specifications translate into an excellent performance both in daily use and in the most particular one, that is gaming, being able to enjoy an excellent experience even with the most demanding, such as COD Mobile, Asphalt 9, Genshin Impact etc… The device has always expressed itself in a fluid and quick way, without slowing down or even overheating.
Probably the good user experience is also dictated by the software, based on the MIUI 12 interface with Android 11 OS and January 2021 patch. many features. I only emphasize that I have not identified any particular bugs other than the one related to the use of the main camera, creating a block in the transition from standard optics to ultrawide camera or video, but I am convinced that a firmware update can solve everything. Finally, we find by default some applications already pre-installed as well as some advertisements for the system apps, in short, the usual problem that we find on the various devices of the Chinese brand, but nothing that cannot be solved.
Another "source" of savings could be linked to connectivity, which in the case of Redmi Note 10 Pro is only of the 4G + type, so no 5G, but poco bad considering that this new technology in many areas of Italy still has to take hold. Good instead that the SIM tray, positioned on the left side frame, offers 3 slots, 2 of which are dedicated to SIM cards in nano format and one, instead, to the micro SD to expand the internal memory without sacrificing the functionality of the Dual SIM. Excellent signal reception and call quality.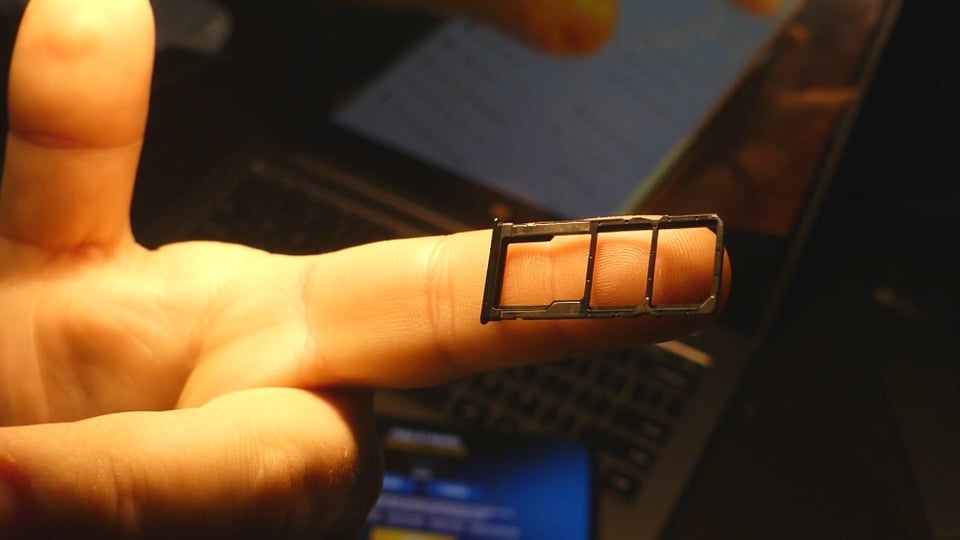 Where Redmi Note 10 Pro does not spare, however, is on the connectivity front, offering a jack input for headphones, Bluetooth 5.0, dual band WiFi, GPS with GLONASS and Galileo, IR transmitter, FM radio and even NFC for mobile payments. . Also not to be underestimated is the large 5020 mAh battery, which supports fast charging at 33W, capable of guaranteeing a 50% charge in just 30 minutes while full energy can be taken home with 1 hour and 15 minutes. There is no wireless charging, but it doesn't matter, because autonomy is another strength of Redmi Note 10 Pro, which at its fullest potential still manages to always guarantee you at least a day and a half of use, taking advantage of the 120 Hz.
The photographic sector of which Redmi Note 10 Pro is provided, characterized by a main sensor of 108 MP and specifically the Samsung ISOCELL HM2, equipped with EIS, PDAF and focal aperture f / 1.9, did a lot of talk. The photos taken are of a good standard and quite sharp with richness of detail, net of a shot by means of 9 in 1 pixel binning, then photos at 12 MP. We are given a very natural bokeh effect and the color management was quite excellent but unfortunately the absence of an optical stabilizer is felt especially in videos, which can be shot up to 4K 30fps, but it is only with 1080p 30fps resolution. that you can benefit from EIS with good results but without particularly excelling.
Then we have an 8 MP ultrawide optics, FOV 118 °, f / 2.2 that in good ambient light conditions can be particularly appreciated but in night conditions it is better to forget the use of this camera, also because strangely at the software level for this purpose we cannot benefit from the Night mode, which on the whole works well in its field of application but in some situations, for example when we have a completely black background, the processing algorithm seems to go into crisis, returning photos with strong dominant of blue and green, almost phosphorescent effect.
The optics are completed by two units, one 2 MP, f / 2.4, which performs the task of collecting depth data and a 5 MP, f / 2.4 which performs the function of macro photography, also equipped with AF. And although someone has judged this last point of view useless, in reality the photos he gives us are particularly beautiful and particular, in short, a macro that works well. Returning to video, I have to promote microphones for audio capture, definitely above the market average.
Finally on the front we have the selfie camera from 16 MP, f / 2.45 which also allows the unlocking of the phone through face recognition, even in prohibitive conditions of ambient lighting. The photos are pretty good, at least with good light, while at night, although the Night mode is present in this case, the yield is not exactly the best, in fact I don't even recommend it to share shots on social media. At the software level, however, we have some goodies, such as the "clone" function that allows you to take pictures or record videos in which the same person appears.
To give a final judgment, I would not dwell on the number of 108 MP, as this only creates a certain expectation and nothing else, but for the selling price of the terminal, I can say that we are in one of the best photo / video sectors. in this price range.
CONCLUSIONS
The official list of Redmi Note 10 Pro is composed as follows:
6GB + 64GB version at the price of € 299,90;
6GB + 128GB version at the price of € 329,90;
8GB + 128GB version at the price of € 349,90.
Precisely from these prices we must draw conclusions, considering that already in the coming weeks the terminal will surely drop in price or you will find tasty offers. Redmi Note 10 Pro, net of what I have told you, is a smartphone that I recommend, because what is offered to us is practically unique in the price range to which it belongs. Of course, perhaps the device collides with other models of the same Xiaomi, but the merits are quite evident and the compromises take a back seat in relation to the price, such as the one related to the proximity sensor, which can easily be solved with a software update. . The 120 Hz on an AMOLED display, however, are difficult to beat and the entire multimedia sector is the real workhorse of the Redmi terminal. In short, he is highly promoted and highly recommended.
REDMI NOTE 10 PRO
Redmi's new mid-range lays the foundations for a new category of smartphones, that is, those that really have nothing to envy to the top models. He is complete with everything and in order to contain the selling costs he does not insert "useless" elements, such as 5G which is currently poco supported in our market. Too bad it is not free from defects, which for some could move the balance needle on a missed purchase.
PROS
DISPLAY
COMPLETE CONNECTIVITY
PRICE
AUTONOMY
STEREO AUDIO
CONS
PROXIMITY SENSOR BUG
ABSENCE OIS
NIGHT PHOTO BUG
Add your review