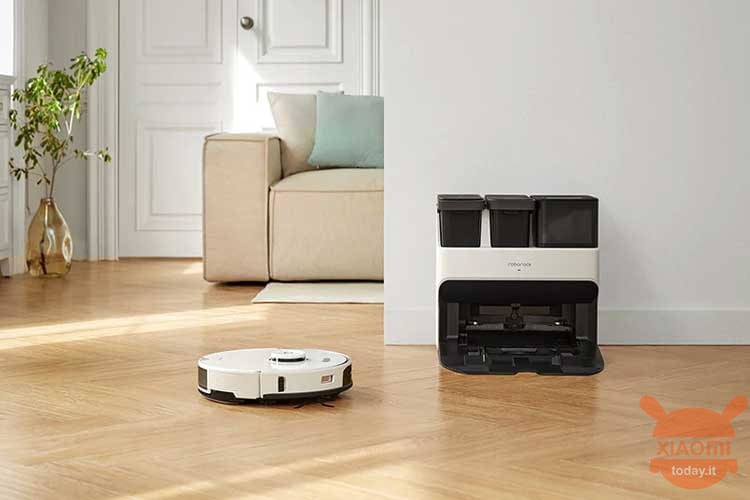 Roborock is about to launch also in the European market a new high-end robot vacuum cleaner: it is the Roborock S7 Pro Ultra. This model belongs to the manufacturer's flagship S range and sits halfway between the Roborock S7 + and the S7 MaxV Ultra. It has all the features of the S7 + plus it has a self-cleaning emptying station. Let's find out more details on its technical data sheet and on the sale price at launch.
Roborock S7 Pro Ultra: technical sheet
Let's start with the station supplied with Roborock S7 Pro Ultra, which is one of the most important features of this robot. It takes care of emptying, washing and filling the device itself. It also collects the dirt sucked into its dust container from 2,5 liters of capacity and can keep it up to 7 weeks before it needs to be emptied, depending on how often you use it.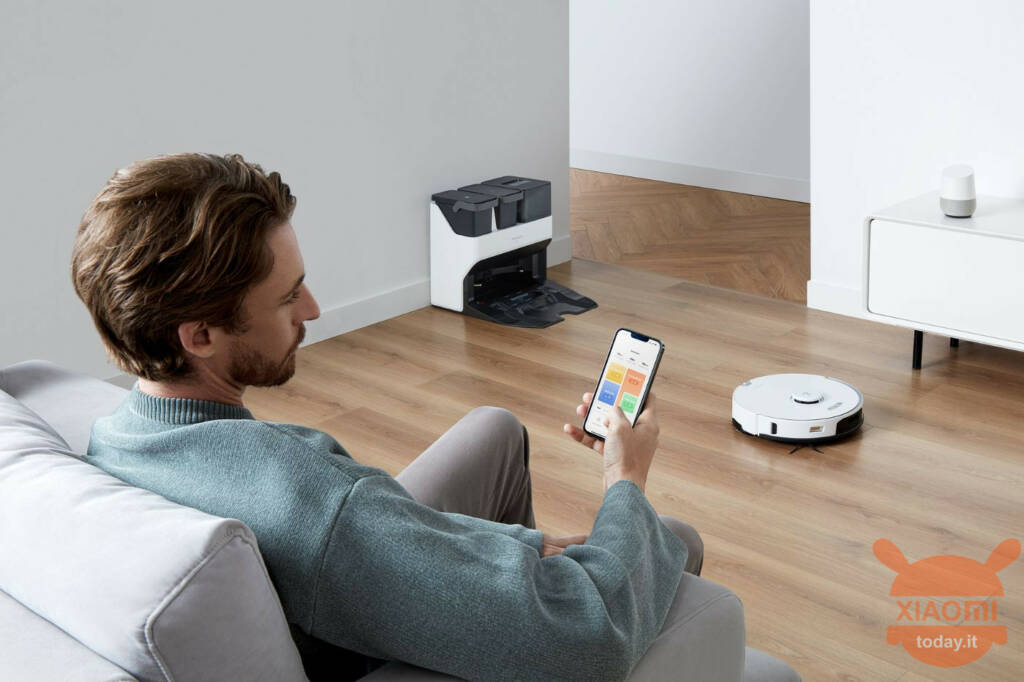 As for performance, it has a suction power of 5.100 Pa and its mop comes with VibraRise technology for a "sonic vibration cleaning" with 3.000 rubs per minute. Roborock S7 Pro Ultra is also equipped with a carpet sensor which allows you to automatically raise the mechanics of the mop to eliminate small obstacles or wash structured / rough floors.
It is also equipped with LiDAR technology for the 3D mapping of the living space. Thanks to PreciSense function, Roborock S7 Pro Ultra constantly scans the room to avoid getting stuck and adapt to potential obstacles. In addition, you can set up the 3D mapping process to manage multiple floors of the house and the robot will be able to recognize which floor it is on, off-limits areas and invisible walls.
All managed thanks to the Roborock app, where you can program the times and the type of cleaning, as well as the desired suction power.
Where to buy Roborock S7 Pro Ultra
Right now it is available on Geekbuying for the price of 949 € instead of 1199 euros. A nice saving, isn't it? To buy it CLICK HERE.