Are you interested in OFFERS? Be smart and subscribe to our Telegram channel! Lots of discount codes, offers, pricing errors on technology from Amazon and the best online stores.
At the beginning of January, Xiaomi's shoulder company had presented the series Roborock S8. This included three home cleaning robots: one standard, one Plus and one Ultra. Well, we announce that the S8 (standard) is already available in presale at a not bad price. One of the most complete robots on the square. Let's see price e technical.
Roborock S8: 6000 Pa suction power, double rubber roller brush and Reactive 3D. Competitive price and top specifications!
Roborock is a technology company founded in 2014 based in Beijing, China. The company focuses on producing high-quality robot vacuum cleaners and robot mops to make home cleaning easier. Products Roborock S8 are distinguished by their high suction power, their advanced artificial intelligence and their ability to avoid obstacles. Thanks to their laser navigation technology they are able to map the rooms of the house for effective cleaning.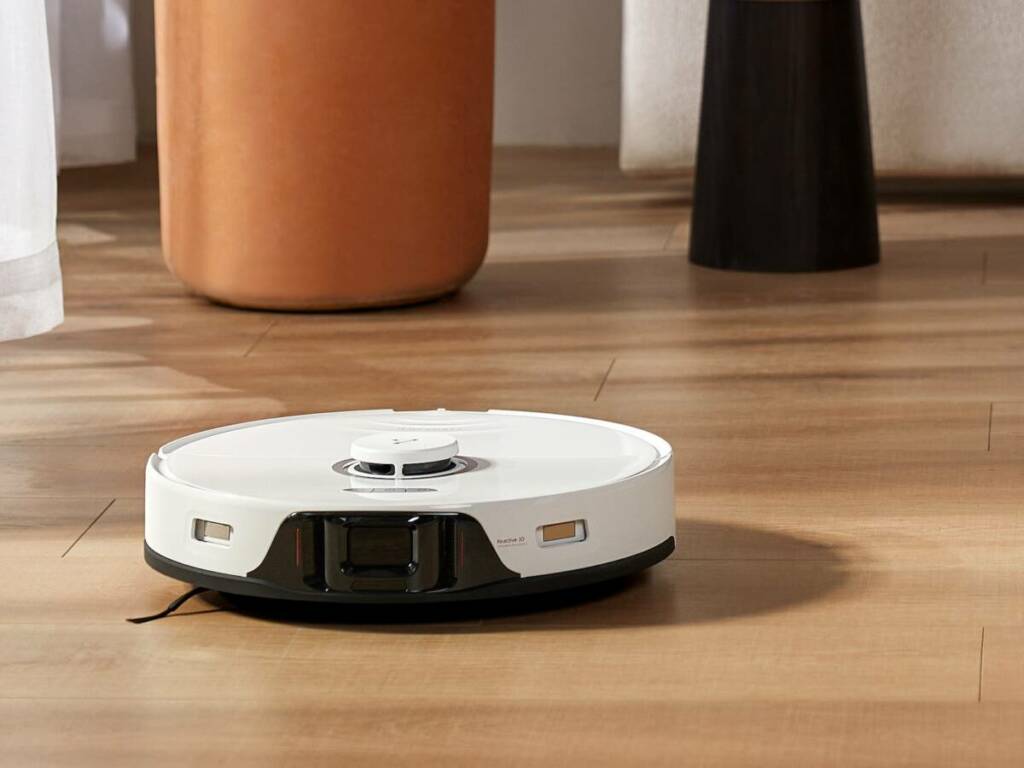 Read also: Roborock Technology is the largest manufacturer of robot vacuum cleaners in the world
The Roborock S8 series is the new generation of robot vacuum cleaners that offers a suction power of up to 6000 Pa, the system of VibraRise 2.0 mop lift and the technology of Reactive 3D obstacle avoidance. This robot vacuum cleaner is equipped with a double rubber roller brush and a sonic washing frequency of up to 3000 times per minute. The S8 series can even recognize pet droppings to avoid moving even more dirt around the house. With a height of ? cm and a weight of 4,1 kg, the S8 robot vacuum cleaner has a dust container of 470ml and a water tank 297ml, and can run up to 180 minutes on a single battery charge.
Roborock S8 specifications
| Features | Specifications |
| --- | --- |
| Suction power | 6000 Pa |
| Brush type | Double rubber roller brush |
| Mop lift system | VibraRise 2.0 |
| Frequency of sonic washing | Up to 3000 times per minute |
| Obstacle avoidance technology | Responsive 3D |
| Recognition of pet droppings | Yes |
| Robot height | ? cm |
| Robot weight | 4,1 kg |
| Dust container capacity | 470ml |
| Water tank capacity | 297ml |
| Battery life | Up to 180 minutes |
| Wi-Fi | Yes |
| Compatibility with voice assistants | Yes |
| App supported | Roborock App |
| Map of the rooms | Yes |
| Time programming | Yes |
| Cleaning mode | Suction and mopping |
| filters | HEPA E11 |
| Price | €549 in presale |
Roborock S8 price
The robot can be purchased in presale at the price of €549 means this link. Along with the device will also come a 5-in-1 kit that will accompany and improve it for more efficient home cleaning.