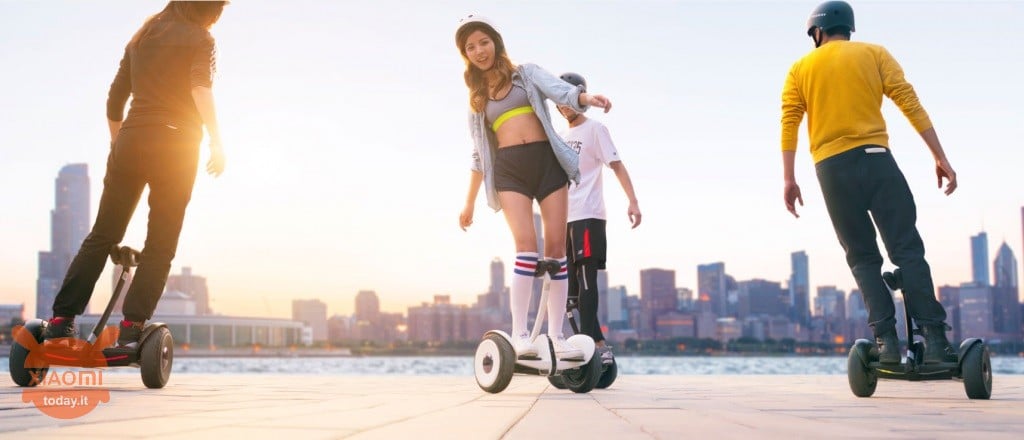 I ecological and technological vehicles proposed by Xiaomi on behalf of affiliated brands, have always thrilled us and have always collected successes and acclaim from the users who fortunately managed to put their hand or better say on the gadget for urban locomotion. The expectations of the moment are not all focused on the launch of new smartphones, like the Mi Mix 3In fact, the Mi Fans will soon be able to benefit from a new Segway vehicle, famous for the Ninebot line. In particular to the CES 2017 lThe company presented a sort of white-hued car hoverboard with a camera and AI functionality that responds to the name of Ninebot Lu Meng.
XIAOMI Mi 9T 128GB BLACK - BLUE Global 6 / 128gb
ATGRATIS Shipping from Italy 24 / 48h

Segway and Xiaomi are preparing for the launch of the new Ninebot Lu Meng
The new product the September 12 will arrive on the market, in pre-sale at the JD.com store, partner of Xiaomi generally involved in pre-sales of products destined to become best buy. As mentioned before Ninebot Lu Meng looks like a self-balancing hoverboard, in the full style of Segway products, but they are added AI features that take advantage of the integrated camera on the floor rests legs, with further support for voice commands. Among other functions, Lu Meng has the dowry follow up (tracing) and the route planning to avoid collision with obstacles. Present several sensors that take advantage of l'algortimo SLAM.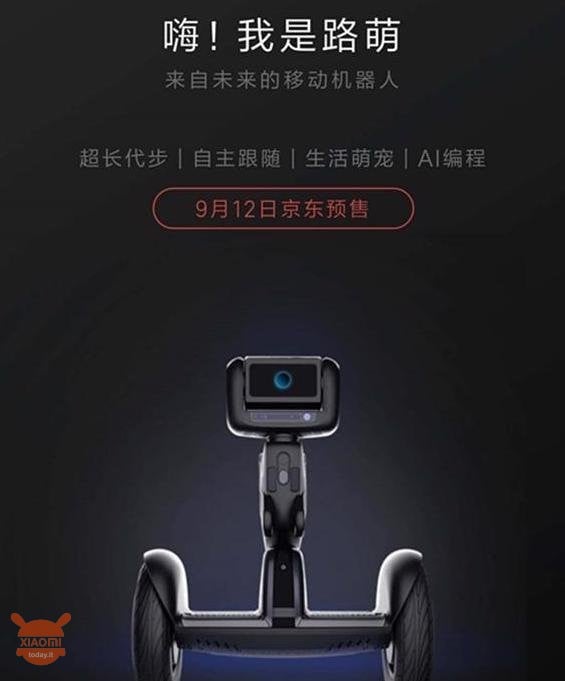 The construction and structure of the Ninebot Lu Meng, allow a use for both children and adults, by virtue of the self-control and self-balancing functions of the vehicle. In China the Segway branded product will arrive with a list price of about 2999 yuan, equivalent to about 399 euros, but the price is still not official. We should indeed wait for the September 12 to learn more about the Ninebot Lu Meng, but I bet you already have watering in your mouth is not it?