Are you interested in OFFERS? Be smart and subscribe to our Telegram channel! Lots of discount codes, offers, pricing errors on technology from Amazon and the best online stores.
If you've been looking for your new electric scooter for weeks, today is probably the right time. The brand new Ninebot KickScooter D Series it is in fact purchasable on goboo at the price of only €279,00 instead of € 359,00 (-14%) if you use the discount code GOBOO30030. In addition, the scooter comes with a Ninebot helmet free, official guarantee and fast shipping from Europe included (no customs). Click here to take advantage of the offer.
Segway Ninebot KickScooter Serie D Electric scooters starting from 304 €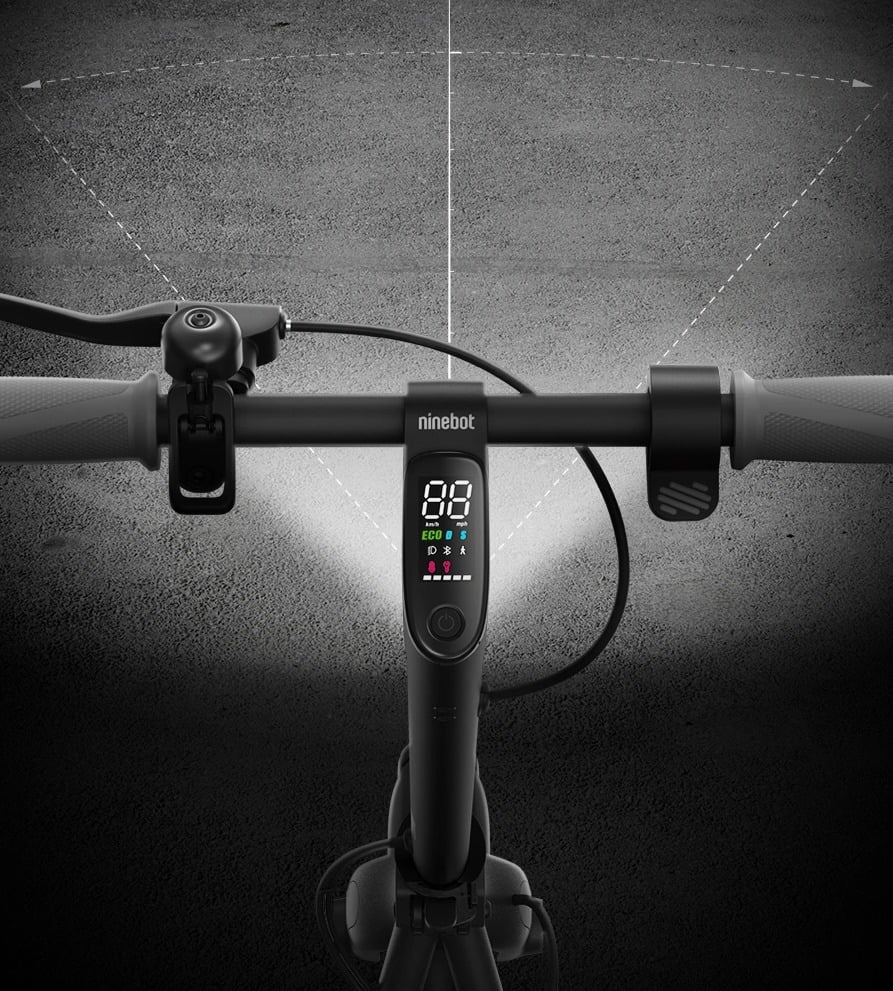 Let's go now to discover Ninebot KickScooter Serie D (model D18E) starting from the design that sees a double-tube frame with a triangular shape that gives strength and stability to the structure. This frame can support a weight of 100kg.
Speaking of safety, the scooter is equipped with front, rear and braking LED lights. With integrated 2,1W front light. In addition to the lights, we also find E-MARK certified front, side and rear reflectors to be seen even in low light conditions.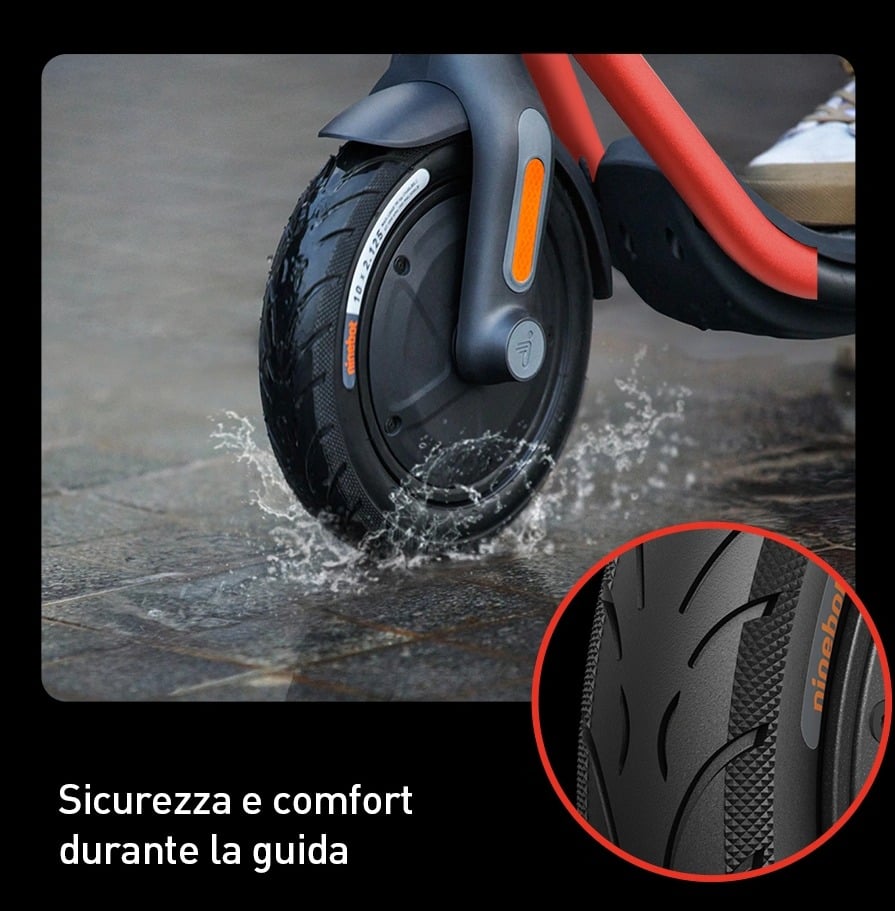 The Ninebot KickScooter D Series comes with 10 ″ pneumatic wheels with inner tube to offer us a comfortable and safe ride. While the special rubber and wear-resistant tread give stability and longer life.
The two independent brakes activated by the handlebar lever are also positioned on the wheels. On the front wheel there is an electronic anti-lock braking system (E-ABS), while the rear wheel is equipped with a drum brake. The combination of the two offers greater stability and safety during your travels.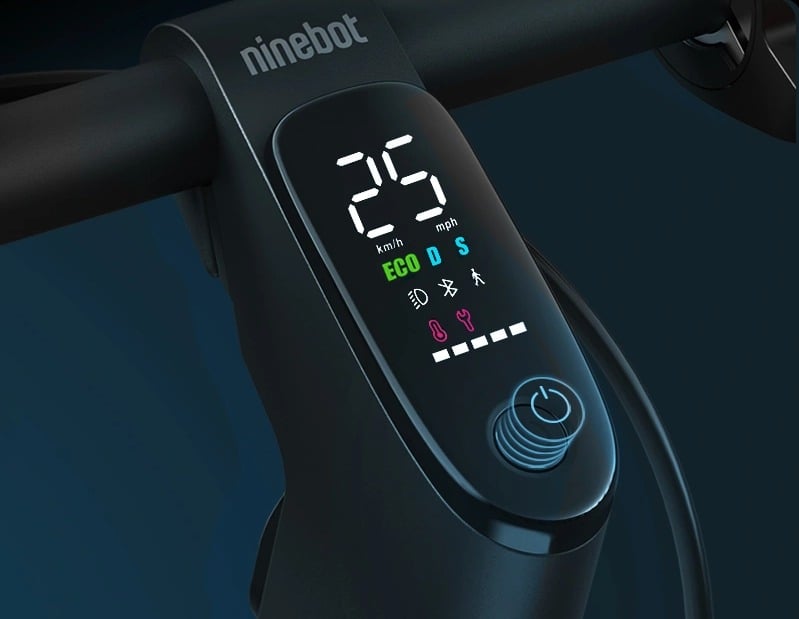 The Electric scooter is then equipped with a color LED display with a single control button that allows you to turn on / off the scooter, the front light and select one of the following riding modes:
Energy saving mode (ECO): with a maximum speed of 15 km / h, this mode allows the battery to last longer, ensuring greater autonomy
Standard Mode (D): This mode is the perfect combination of speed and range
Sport Mode (S): This mode is faster and more powerful
Finally, the walk mode: with a speed of up to 5 km / h, this mode allows you to easily push the scooter to your side while walking

In terms of power and autonomy, the scooter has a 250W motor that allows a climb angle of 10%, while the battery (with energy recovery) has a capacity of 183 Wh (5100 mAh) and takes about 3,5 hours for a full charge. The autonomy is about 18km.
Finally, let us note that on goboo there are also the D28E and D38E models with 300W motors for € 339 and 350W for € 419 using the discount code GOBOO30030