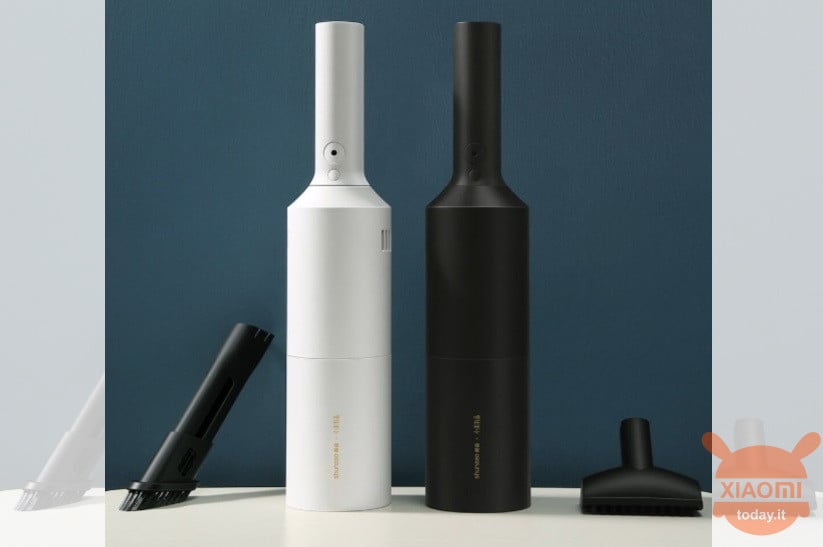 Today morning, Xiaomi made the start of the fundraising campaign for the sale of a new wireless vacuum cleaner. The product is available in two versions, one white and one black, which differ not only in aesthetics but also in internal components.
The two devices are called Shunzao Vacuum Cleaner Z1 and Shunzao Vacuum Cleaner Z1 Pro, with prices ranging from 149 Yuan for the first to 299 for the second; let's go and discover them together!
Shunzao Vacuum Cleaner Z1 and Z1 Pro, two new vacuum cleaners with an elegant design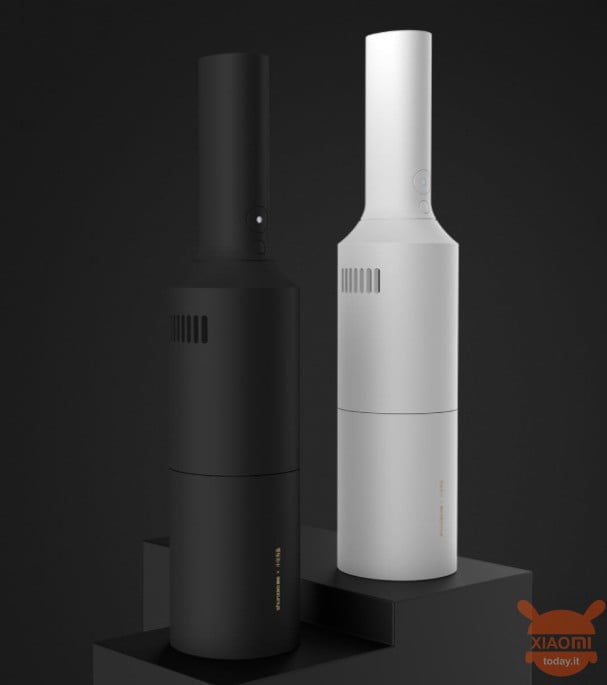 The new vacuum cleaner produced by Shunzao comes with a design that the brand itself defines "inspired by the shape of a bottle of Bordeaux red wine", while the lid was specially created to be able to keep the vacuum cleaner vertically and thus save space. Under the cover we find the clear plastic nozzle helped by an LED light to clean even in less illuminated places like inside a car.
Moving on to the internal components instead, in the white version (Z1, not Pro), we have a brush motor produced in Japan by the Toyo brand, together with the German brand SCHUNK. As for the black version (Z1 pro), the vacuum cleaner adopts a brushless motor always produced in Japan with a maximum power of 60 thousand revolutions per minute and a suction force of up to 12KPa. So enough to suck up food, hair and other dirt, all in a less noisy way.
From the standpoint of autonomy, Shunzao Vacuum Cleaner Z1 and Z1 Pro vacuum cleaners integrate three high-power lithium batteries from 2000mAh. In the lower mode these allow use for approximately 30 minutes. But the best part is probably the reloading method that is actually done through a USB Type-C port (the reversible one), however it will be necessary to wait almost three hours before it is fully charged.
Shunzao vacuum cleaners are supplied with two nozzles, a narrower and longer one with retractable head to clean the most hidden dirt corners and another wider and non retractable one to brush different types of surfaces more vigorously.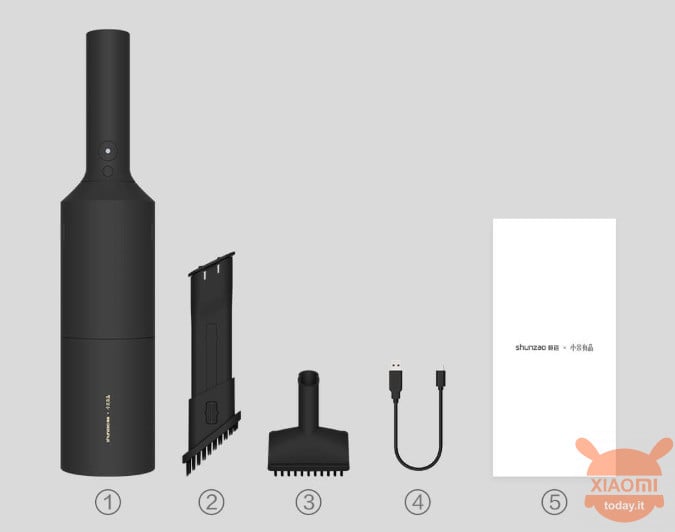 Finally, we have a double-layer filtering system, with the primary filter using standard European HEPA F 7 filter paper to prevent secondary pollution, and another metal filter that can be washed with water.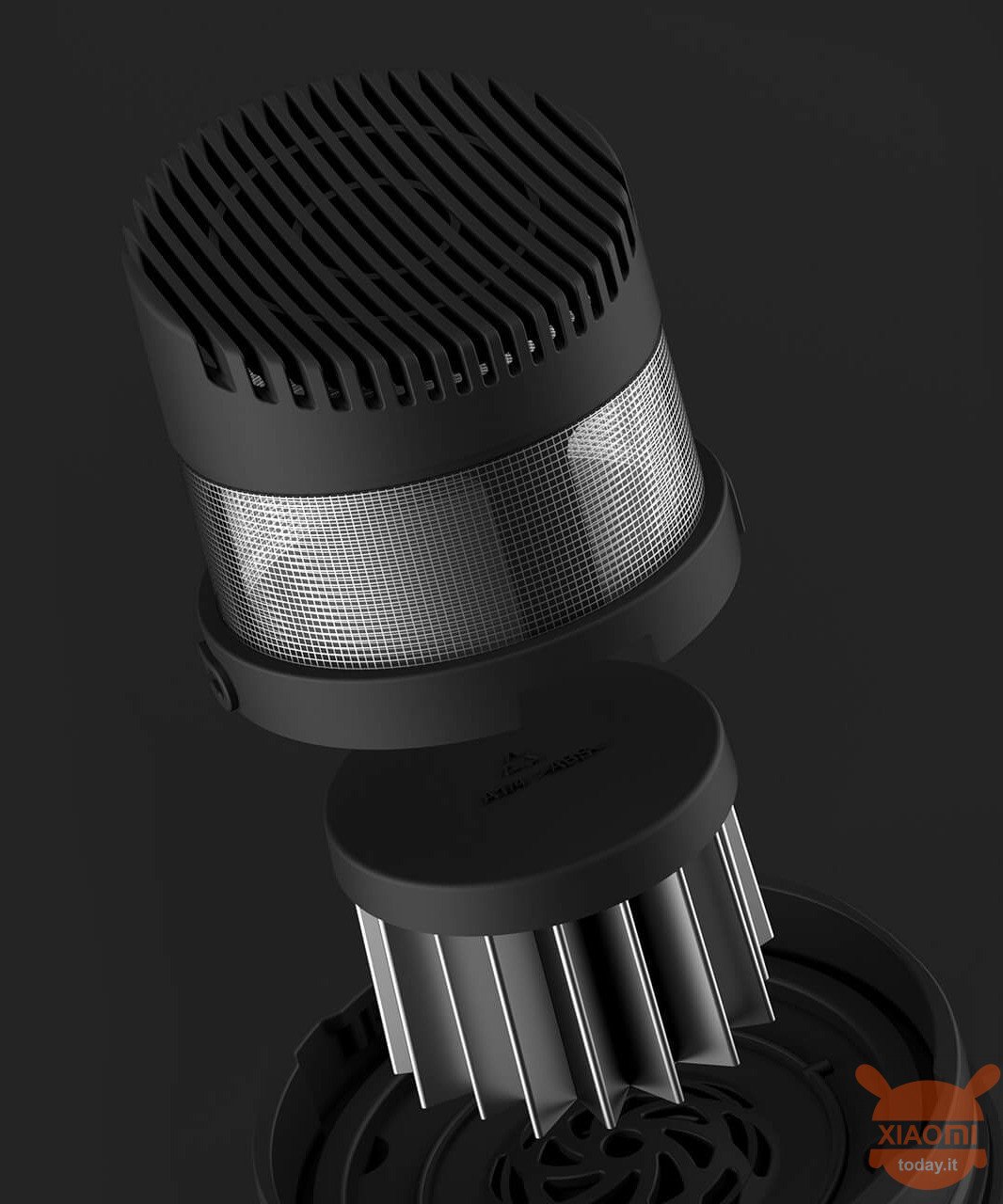 As we said previously, the Shunzao Vacuum Cleaner Z1 and the Shunzao Vacuum Cleaner Z1 Pro are now in the crowdfunding campaign with the figures of 149 Yuan (19 €) and 299 Yuan (38 €) respectively. We remember as always that these are prices dedicated to the Chinese market that will see price increases once they are sold by third-party stores.
-13%

Sale
EU EU Priority Mail Shipping 2 / 5gg (NO customs) ✈
-40%

Coupon
EUEU Standard Shipping 2/5 days FREE (NO customs) ✈
Buy
Use discount codes:
BG9Redmi100
Are you interested in OFFERS? Follow our TELEGRAM Channel! Many discount codes, offers, some exclusive of the group, on phones, tablet gadgets and technology.