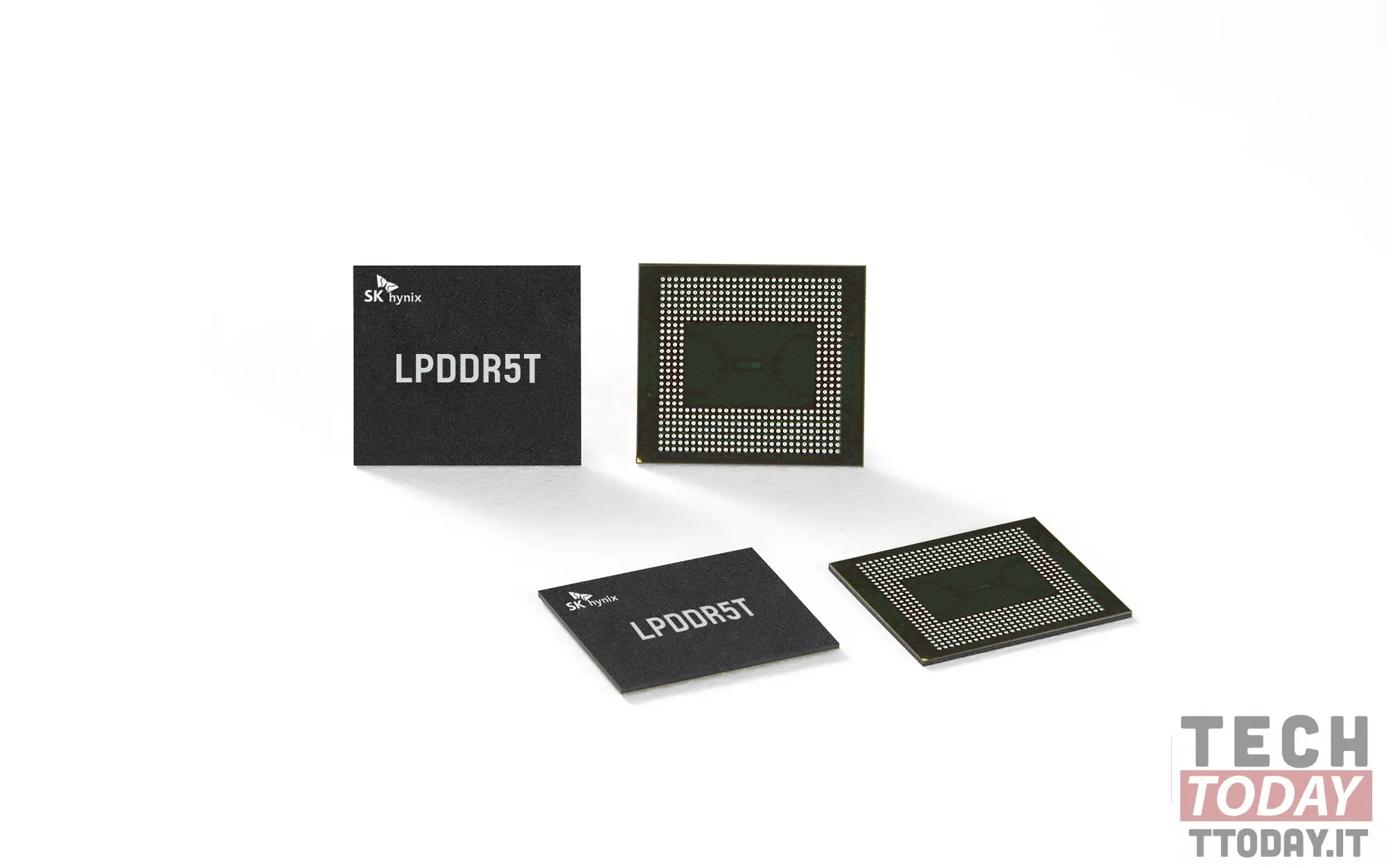 Last October 2022 Samsung introduced ultra-fast RAMi.e. the LPDDR5X. This achieved data transfer speeds of up to 8.5 Gbps, which seemed to be absurdly fast. As we often say though, technology never goes to bed and never rests. For this the company SK Hynix presented a much faster RAM memory. This is the LPDDR5T RAM. Let's take a look at the details together.
For increasingly faster writing and reading smartphones, here comes the LPDDR5T RAM. A step forward in terms of speed. The details
SK Hynix has announced the development of the world's fastest LPDDR5T RAM (for now) for mobile devices. The company revealed the main technical characteristics of the new generation modules, and also supplied its partners with several ready-made samples. The data transfer rate of the new LPDDR5T standard, according to the specifications, reaches 9.6 Gbps. It means 13% faster than standard LPDDR5X RAM. To underline the advantage of the new standard, the company added the letter T (Turbo) to the acronym.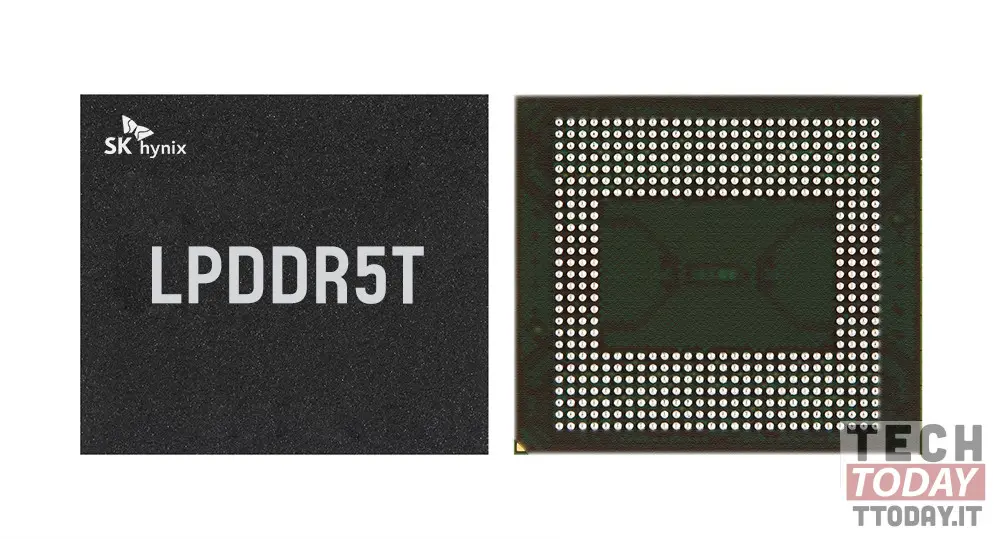 The memory chips operate in the ultra-low voltage range from 1,01 to 1,12V, which, according to the developers, ensures low power consumption. According to representatives of SK Hynix, the company's partners have already received modules with a capacity of 16 GB, capable of processing 77 GB of data (the equivalent of fifteen films in Full HD resolution) per second. This is to test memory banks on new generation smartphones. It goes without saying that the top of the 2023 range will not integrate this memory, for timing reasons.
The new hardware is manufactured using HKMG technology, with a high dielectric material in an insulating film inside the DRAM transistors. SK Hynix plans to start mass production of LPDDR5T RAM using the 1anm process (the fourth generation of 10nm technology) during the second half of this year.
Buy on Amazon
€50,99
€69,99
available
23 new from 50,99 €
7 used starting at € 40,72
to January 30, 2023 16:57
Last updated on January 30, 2023 16:57