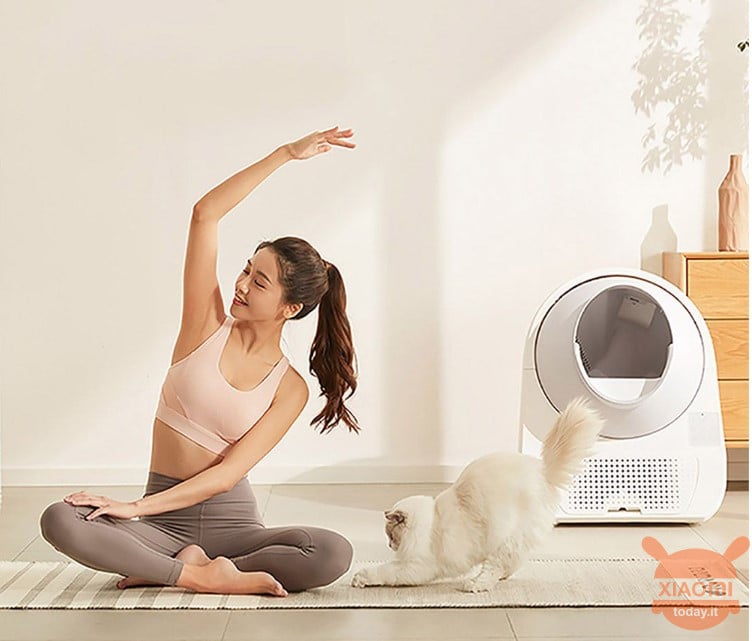 Are you interested in OFFERS? Be smart and subscribe to our Telegram channel! Lots of discount codes, offers, pricing errors on technology from Amazon and the best online stores.
Of course taking care of them for eating, drinking, cleaning and checking maybe when we're not at home will now be much easier thanks to the water dispenser, croquettes, litter boxes, control cameras and so on and so forth. put! In this article we want to point out a series of really interesting products that will certainly make it easier to take care of the needs of the cat or our dog.
By now the word "smart" is a must that has forcefully entered our homes. But if it is normal that it concerns many of the commonly used devices such as televisions, robot vacuum cleaners, floor cleaners, air conditioners, appliances of all kinds, perhaps not everyone yet knows that they also exist for our beloved pets! Well yes, there are many smart accessories for them too!
All these products are sold by our partner site GEEKBUYING from which we remind you you can buy in complete safety by paying via PayPal and receive the products in less than a week as they are shipped from their warehouses located throughout Europe (therefore without the risk of incurring annoying customs taxes). But no more talk and let's see what these smart devices are that you can take home with reduced prices thanks to our discount codes!
CATLINK SCOOPER Pro AI Voice Smart Cat Litter Box, Automatic Cleaning, Fully Automatic Cat Toilet, UV Sterilization, Microwave Radar, Removable Filter, Remote Control, APP
BUY HERE - Discount code: CATLINK01 (€294 instead of €671)
CATLINK CL-03 Automatic Cat Litter Box, DC 12V 5W, Auto Sensing Mode, One-Click Empty, 13L Capacity, Double Seal Deodorization
BUY HERE - Discount code: CATLINKCL03 (€332 instead of €545)
CATLINK CL-W01 2.3L Smart Pet Fountain Dispenser, Cat Dog Puppy Drinking Bowl Feeder, Ultra Quiet Pump, App Remote Control
BUY HERE - Discount code: 6ZJ080QYQ4 (€76 instead of €199)
CAT LINK CL-F-01 Cat Feeder, 3,5L Smart Pet Food Dispenser, Data Tracking, Support Dual Power, APP Remote Control
BUY HERE - Discount code: 6ZJ0OSGQKJ (€118 instead of €229)
XIAOWAN 3,6L Intelligent Pet Food Feeder, 24-Hour Automatic Cat and Dog Food Dispenser Puppy Supplies, Mijia App Version
BUY HERE - Discount code: 6ZJ0BLRIAV (€98 instead of €136)
Pawbby Dispensers 2L Smart Water Fountain, Dog Bowl, Cat Puppy Feeder, Automatic Waterer with Ultra Quiet Pump, APP Control
BUY HERE - Discount code: 6ZTIEBCG3B (€47 instead of €74)
Pawbby Smart Pet Bowl, dog and cat feeder, stainless steel bowl, app-based food log, meal plan
BUY HERE - Discount code: 6ZTI5XXX (€47 instead of €74)
Here are some smart accessories that you can buy on GEEKBUYING with really good prices. We remind you that the offers are subject to a maximum number of pieces and while stocks last.