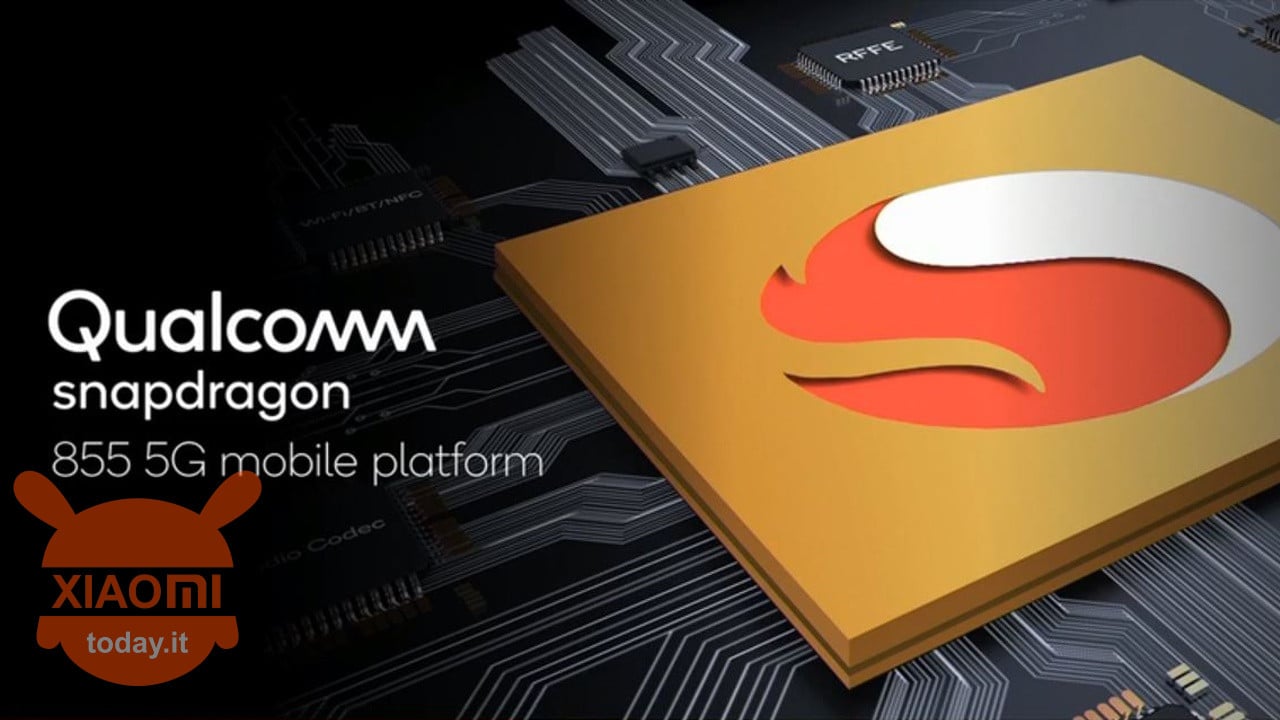 The last chipset on board the last top of the Xiaomi house range, as we know, it is Snapdragon 845. Qualcomm has worked very hard during the last year in the development of a SoC increasingly performing, in particular that it can concentrate on energy saving of mobile devices and support for IoT, ie the whole set of devices able to connect with each other thanks to the 5G technology and which will lead to the formation of one digital reality in symbiosis with the everyday life of the user. All this round of words to say that we are talking about the Snapdragon 855, SoC able to collect the legacy of the already perfect 845 ... and guess who is working on it? just Redmi.
Xiaomi Redmi 7 Global
ATGRATIS Shipping from Italy 24 / 48h - Cover and Film free
Snapdragon 855: Redmi at work for a device with the new chipset
Maybe we did not expect it right away that one sub-brand that dedicates its development to devices Medium-range could work with this latest-generation chip. And instead just yesterday Lu Weibing, CEO of Redmi, he posted on the Chinese social network Weibo a photograph that would present a handsome young team in a meeting. First Mr. Lu has thanked all the users that in this period have helped to advise the staff, especially regarding the upcoming (or almost) Redmi Note 7 Pro; in the second measure he said precisely that "Expectations for Redmi Note 7 Pro and Qualcomm Snapdragon 855 are very high".
It seems therefore that the Redmi development team, at least from what Lu Weibing says, both at work to give birth to a device that would mount the 855 Snapdragon. From the words it might seem that it is just the Notes redmi 7 Pro but it would seem somewhat absurd that the elder brother of the newborn Note 7 take a big step forwardon the contrary, to stay on the Chinese theme, a "great leap forward". So we can imagine that the next top of the range of medium range Redmi will be able to mount this competition chipset: among its features we have one Kryo 845 octa-core CPU of which 4 are dedicated to energy efficiencyae 4 dedicated to performance. One of the latter 4 cores, called the main core, will have a higher frequency than the other 3 and will guarantee excellent performance. As mentioned before, an eye for consideration was there for the speech artificial intelligence since the parent company has promised an increase of performance up to three times higher to the previous SoC, relative to speed of facial recognition and fingerprint recognition.
In short, we can expect superior performance even for Redmi devices, given that until now Snapdragon 855 had only been nominated for the My 9? We'll see.