One of the mobile phone brands you hear about poco talking is ASUS, perhaps best known for its experience in computing and solutions for professional gamers. Precisely from this experience the company when it arrives in the smartphone landscape does it in great style and we expect the same with the arrival of the ASUS ZenFone 7 and ZenFonee 7 Pro duo. There are therefore two top-of-the-range solutions compared to the previous generation, which seem to differ from each other only for the chipset used, that is Qualcomm Snapdragon 865 on the "base" model while on the Pro variant we will find the Snapdragon 865+ solution, thus going to step on our toes at the next releases dedicated to gamers, such as Lenovo Legion and ROG Phone 3 .
Snapdragon 865 and 865+ will be the SoCs equipped on ASUS Zenfone 7 and 7 Pro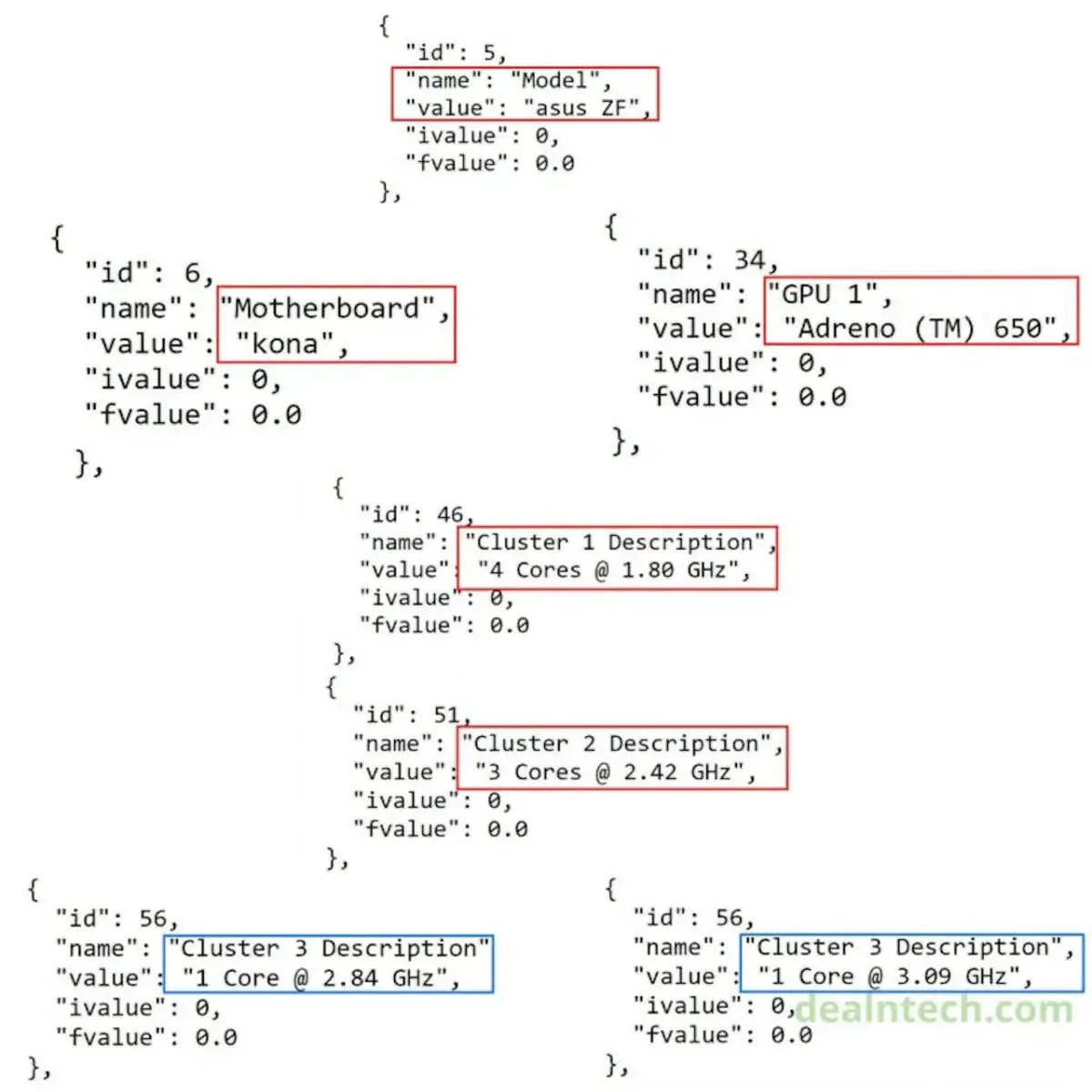 These revelations come to us from the analysis carried out of the kernel code leaked on the net, where the difference in equipment between ASUS ZenFone 7 and ZenFone 7 Pro appears clear. Apparently the basic platform is the same (called "kona") but to change is the CPU clock, which on the 865 model reaches 2.84 GHz while for the 865+ variant we go to a glorious 3.09 GHz.
Definitely two power monsters that will make them talk not only for these performances but also for the confirmation of the flip camera, much appreciated just on the previous generation, but the ZenFone 7 series will also have some axes in its sleeve on the autonomy side, bearing a 5000 mAh battery and 30W fast charge, plus lots of memory available.