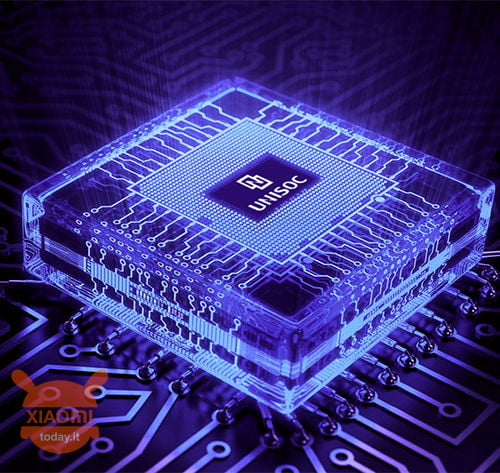 A bit 'for the captivating and aggressive name, a little' certainly for the fluidity that gives almost all devices Xiaomi, the chips registered Snapdragon they're giving us auser experience without any problem. But for a few hours now, he's been shooting a video on the web, from which we came to know that in the future we could see the UNISOC SoCs mounted on Xiaomi devices. Does this mean that our beloved brand is abandoning Qualcomm chips? We know nothing but we can trace hypotheses together.
Xiaomi Redmi 7 Global
ATGRATIS Shipping from Italy 24 / 48h - Cover and Film free
Will we see UNISOC SoCs mounted on Xiaomi devices?
UNISOC it's a company engaged in the independent research and development, in mobile communication and inIoT that develops semiconductors but delegates their production to third parties. Its products cover platforms of mobile chipsets that support communication standards 2G / 3G / 4G, wireless connections, TV and image sensors. And then the third mobile chipset provider in terms of global market share.
In the interview to "The Mobile Indian"Let's see Neeraj Sharma, Senior Director of the company, which in addition to explaining what the company's plans are in the field IoT e 5G it also tells us that Xiaomi would have an interest in collaborating with them for future outgoing devices. In particular, the interviewee talks about the interest of Xiaomi from the minute 6:09.
And they are perhaps the company's progress in the field 5G that would have pushed Xiaomi to approach them: in fact we know for sure that UNISOC is among the largest companies in the world that is investing in this type of technology and aims ad establish itself as a leader in the Chinese high-end segment for devices that will support the network 5G. We also know that the company has developed chips for three smartphone bands: an entry-level, a mid-level, high-end.
For the moment though we can not say that Xiaomi will abandon Qualcomm and we can not make predictions, but rather we invite you to think with us about what will be the road that could go: think that Xiaomi will rely on UNISOC for high-end devices, replacing Qualcomm chips or (hypothesis that I support most of all) will it only entrust entry and mid-level devices to chips? Please let us know in the comments?