The Solita brand, part of the Xiaomi ecosystem, has just launched a smart food processor with the name of Solista Smart Cooking Machine SD-CJ01.
Solo Smart Cooking Machine SD-CJ01: smart food processor now on Xiaomi Youpin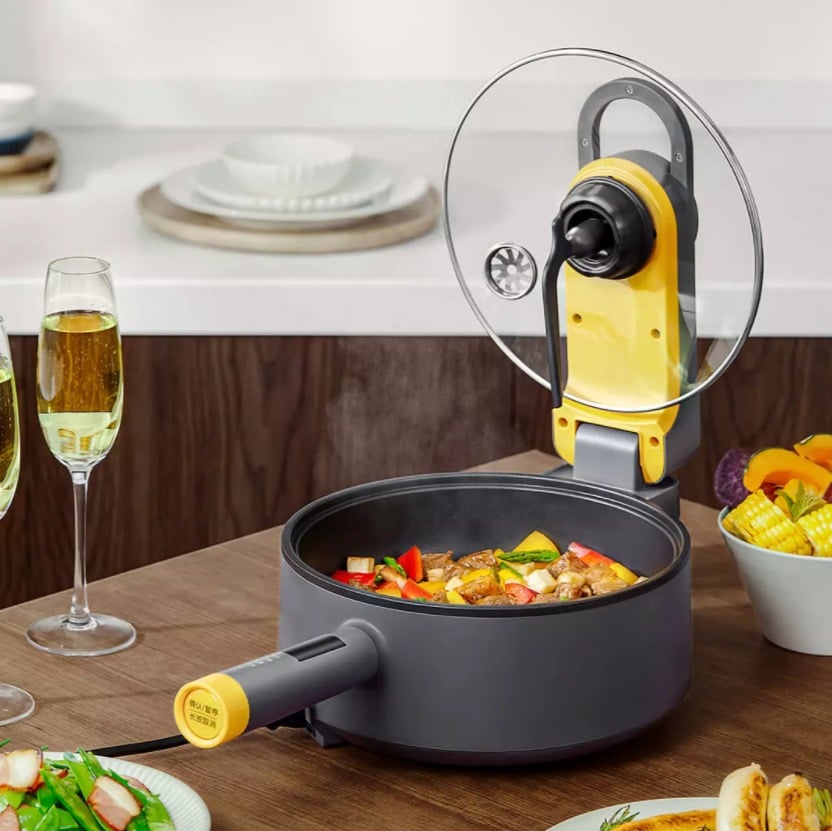 It is a food processor capable of adapting to the fast pace of workers or who for another reason does not find the time to cook, in fact it only takes three minutes to cook a dish. So theoretically you can create a dish quickly to the max to take to work by simply placing the ingredients in the food processor while getting ready to leave.
In addition to convenience, according to the brand, cooking food will have good taste and full nutrition, it can precisely control the temperature, adjust the nutrition of food, cook delicious, healthy and light without oil when cooking.
The Solista Smart Cooking Machine SD-CJ01 food processor has four cooking scenes: frying, steaming, braising and stir-frying; the four scenes can be flexibly combined. Furthermore, the Solista food processor is directly linked to the Xiaomi Youpin app. There are hundreds of recipes in the reference app and they will be updated regularly. All very detailed recipes, so even if you are a beginner in the kitchen, you can cook without too much difficulty.
The upper part of the Solista Smart Cooking Machine SD-CJ01 is detachable so that you can connect the necessary accessories and for faster and more precise cleaning.
It is worth noting that the product is very compact, roughly the size of a pan and does not create smoke when cooking, so it can be cooked even without using a hood. It also has bright LEDs on the handle to show the mode and a display to show cooking times and much more.
The Solista Smart Cooking Machine SD-CJ01 is now in the crowdfunding campaign on the Xiaomi Youpin platform at the price of 499 yuan, 64 euros at the current exchange rate.
Are you interested in OFFERS? Follow our TELEGRAM Channel! Many discount codes, offers, some exclusive of the group, on phones, tablet gadgets and technology.
14 June 2021 19: 50

Amazon.it
Price updated on: 14 June 2021 19:50