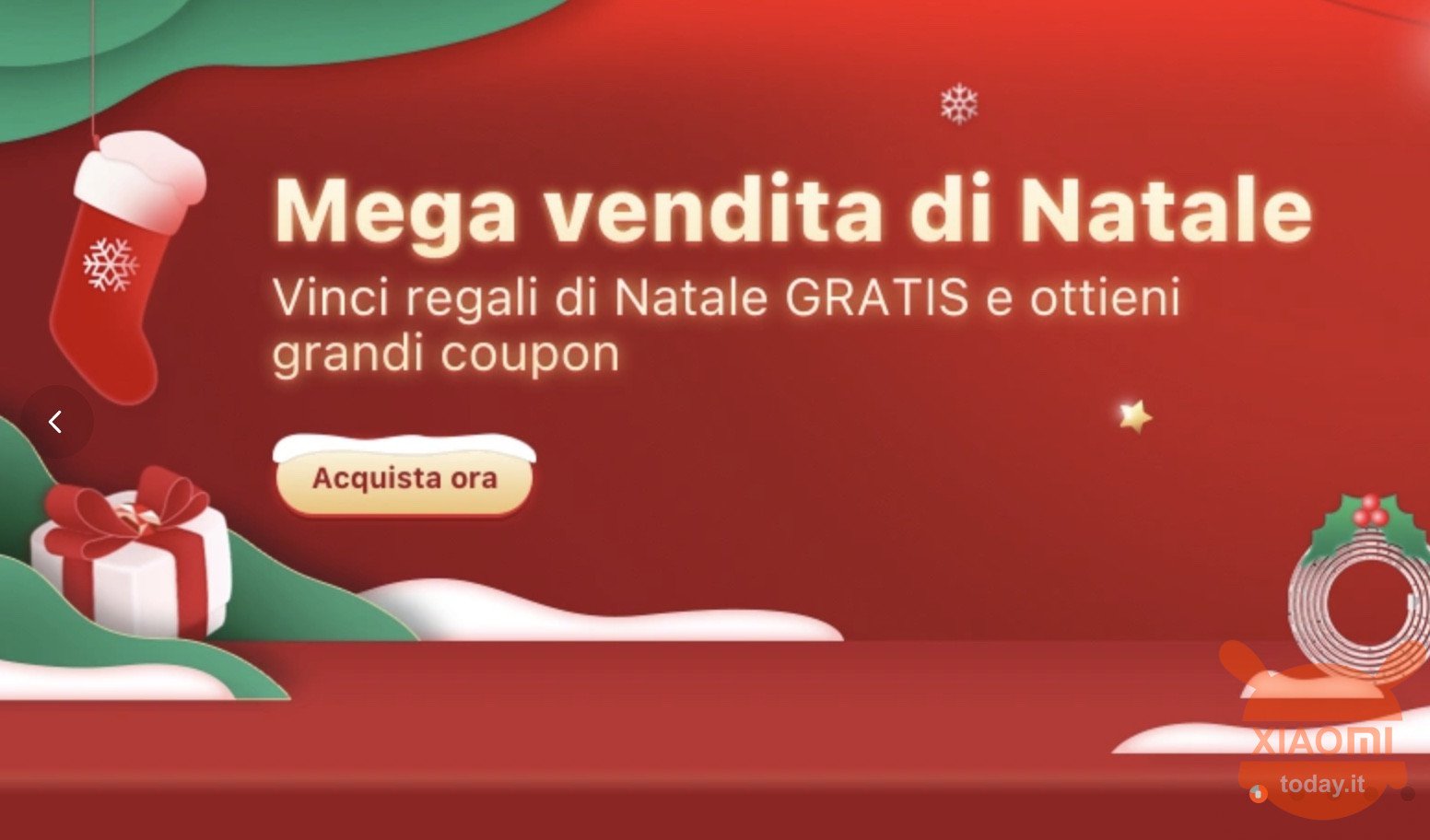 goboo, authorized dealer Xiaomi, starts the final rush for Christmas shopping with many offered and initiatives to save.
On the Christmas event page you will find two discount coupons: € 5 for purchases over € 120; € 10 for purchases over € 300. You will also find many products in "flash offer" with important discounts on many products of the Xiaomi ecosystem.
Until December 19th, every morning from 8:00 am, they will be available 20 discount coupons worth € 20 / € 90, so put the alarm on.
The classic could not be missing "Wheel of fortune" on this page, which is giving away many coupons, the xiaomi backpack and the Xiaomi Pad 5.
These are some of the offers you can get by combining our coupons with those of the Christmas event. We remind you that Goboo shipments are fast and free from the warehouse in Europe. All Xiaomi products are covered by an official Xiaomi warranty.
Xiaomi POCO M4 Pro 5G for € 179
ℹ️ Also valid for the 6 + 128GB version at 199 €
📌 Buy it here
Xiaomi 11 LITE 5G NE a 264€
ℹ️ Also valid for the 8 + 128GB version for € 284 and 8 + 256GB for € 304
📌 Buy it here
Xiaomi Redmi Note 10 for a 214€
ℹ️ Also valid for version 6 + 128GB at 224
📌 Buy it here
Xiaomi Pad 5 Global Version at 314 € (Presale / Shipping 17/12)
Xiaomi 11T 5G a 379€
ℹ️ Also valid for the 8 + 256GB version at 429 €. Also add the Mi Band 6 to the order for € 9,90
📌 Buy it here
Dream T20 a 259,99€
Follow our Telegram channel DiscountsToday for others offers and discount codes on technology.