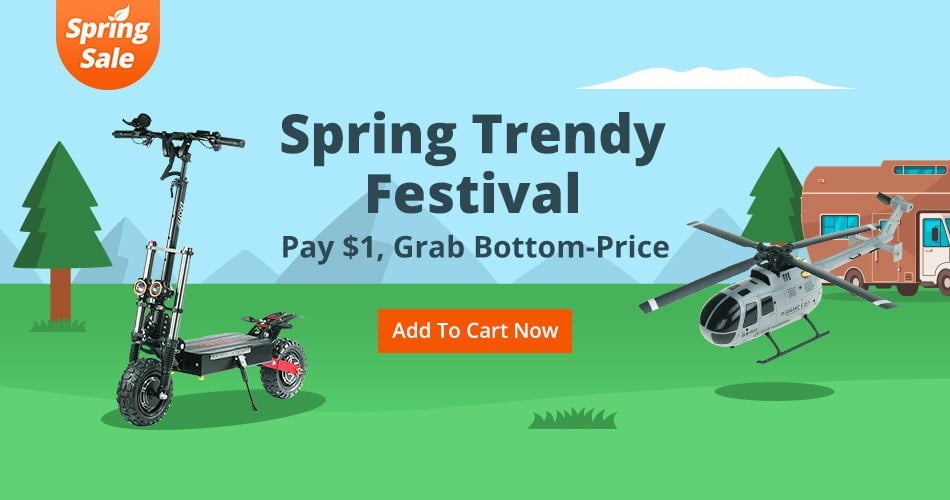 Are you interested in OFFERS? Be smart and subscribe to our Telegram channel! Lots of discount codes, offers, pricing errors on technology from Amazon and the best online stores.
Like every year in this period, Chinese stores plan big online sales and this year too you'll be spoiled for choice! spring sale is among the biggest events of the year GOOD BANG, our partner site, where you can buy a huge variety of products at really crazy prices.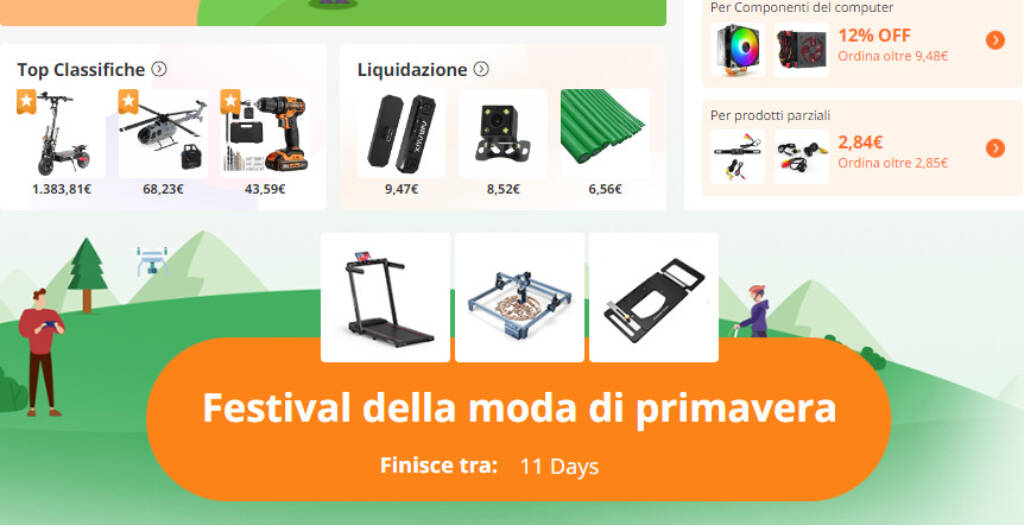 These events are divided into subcategories, let's go and see them together: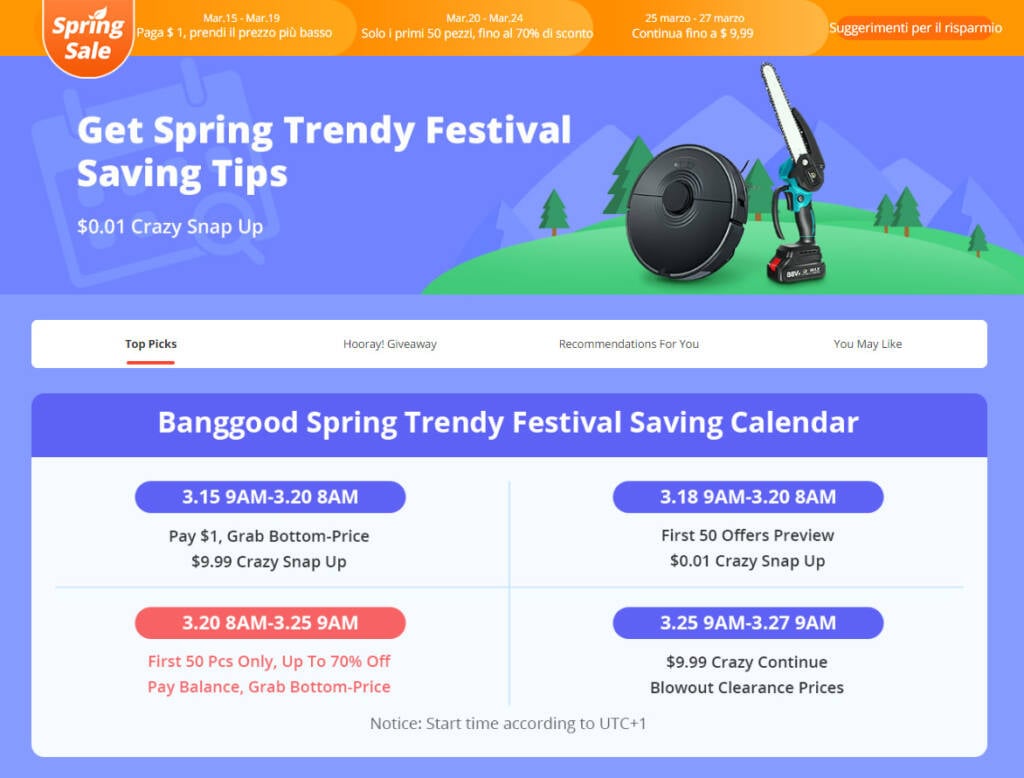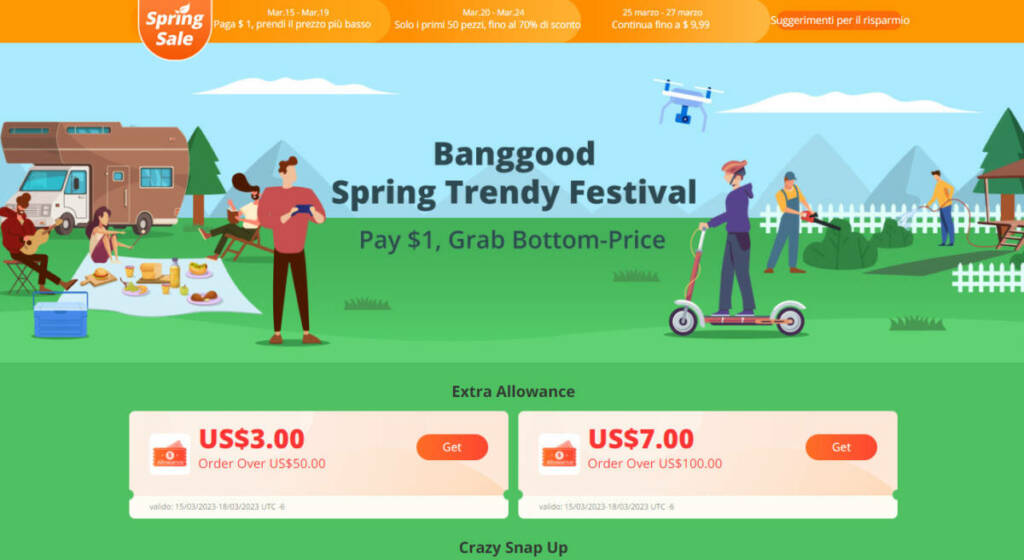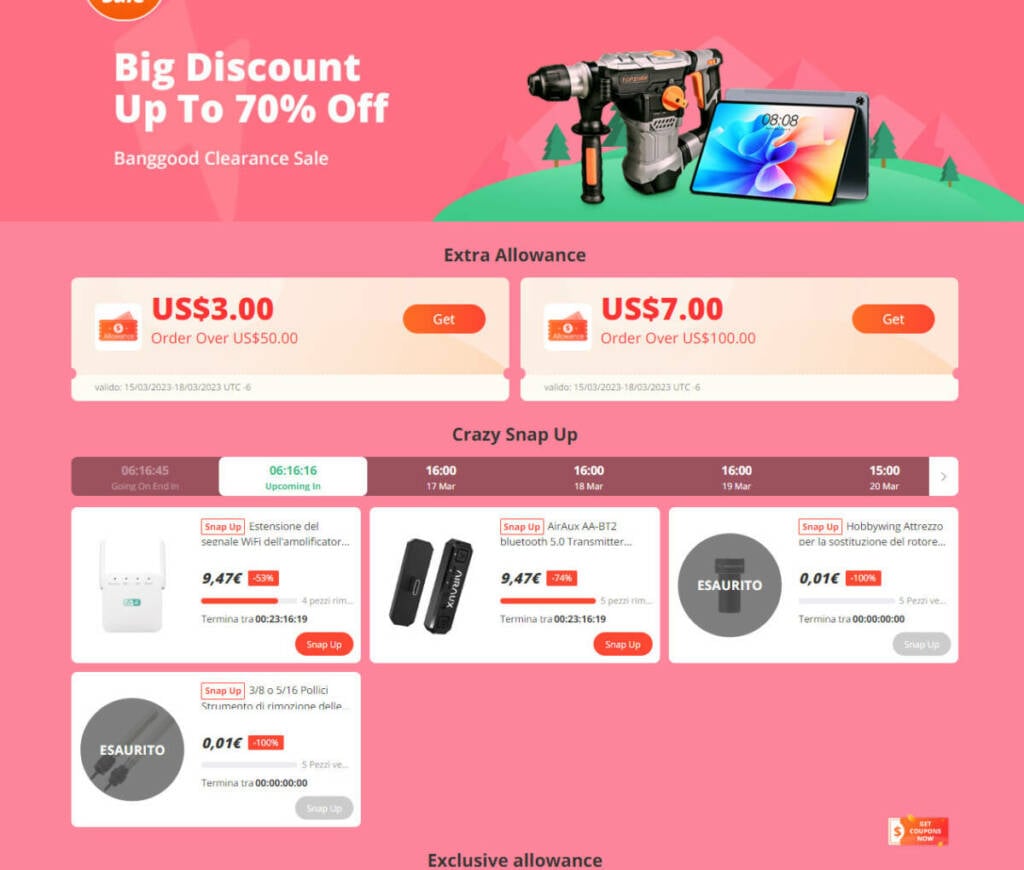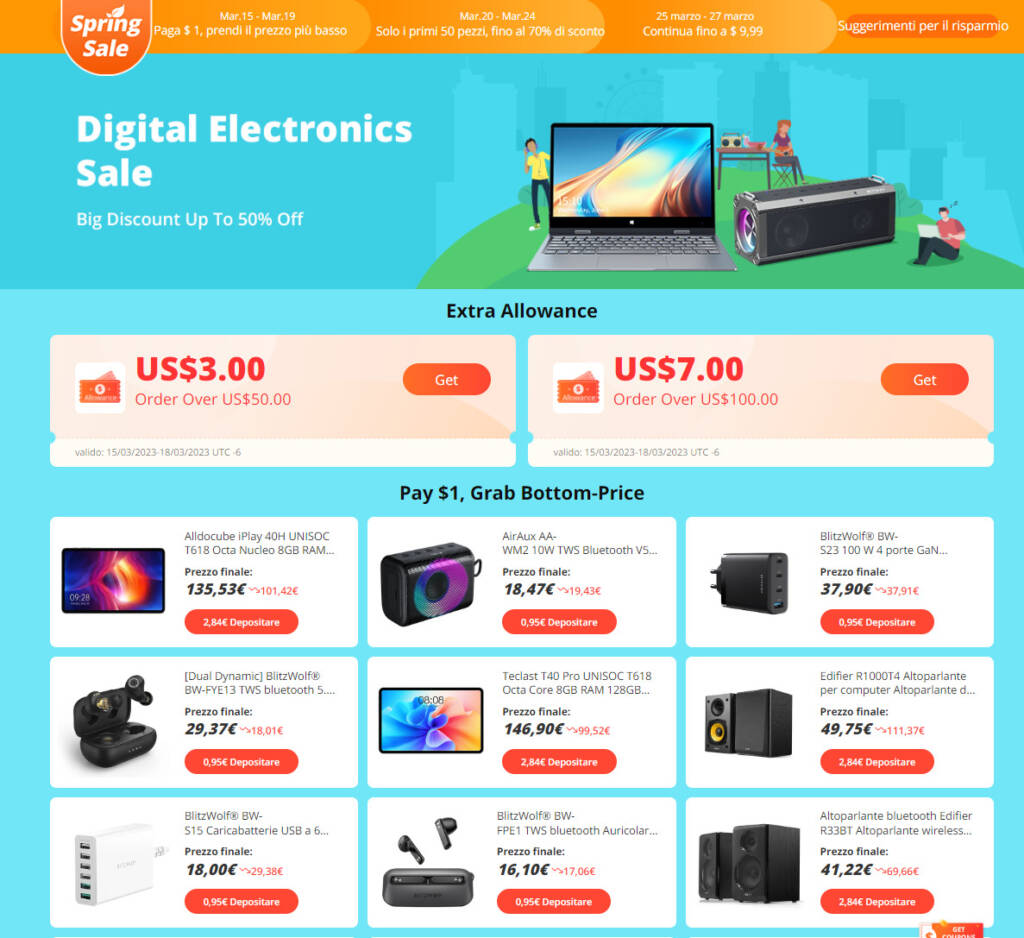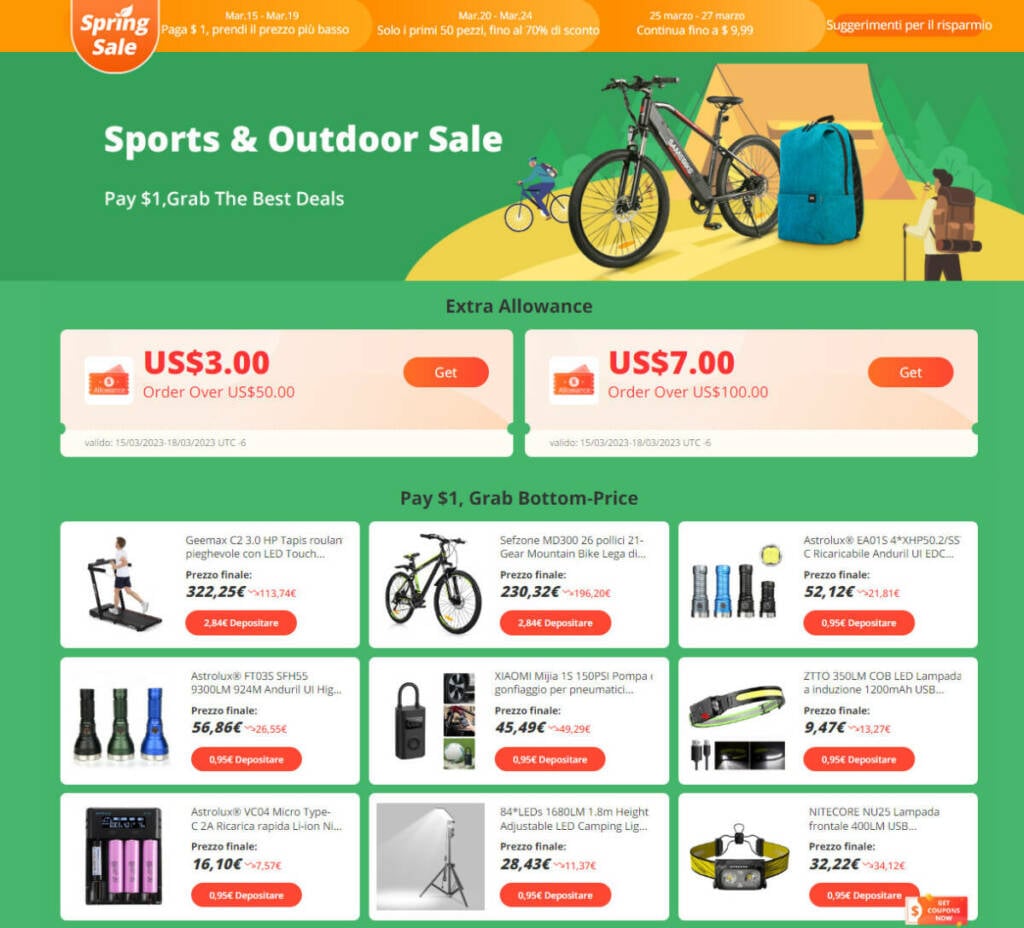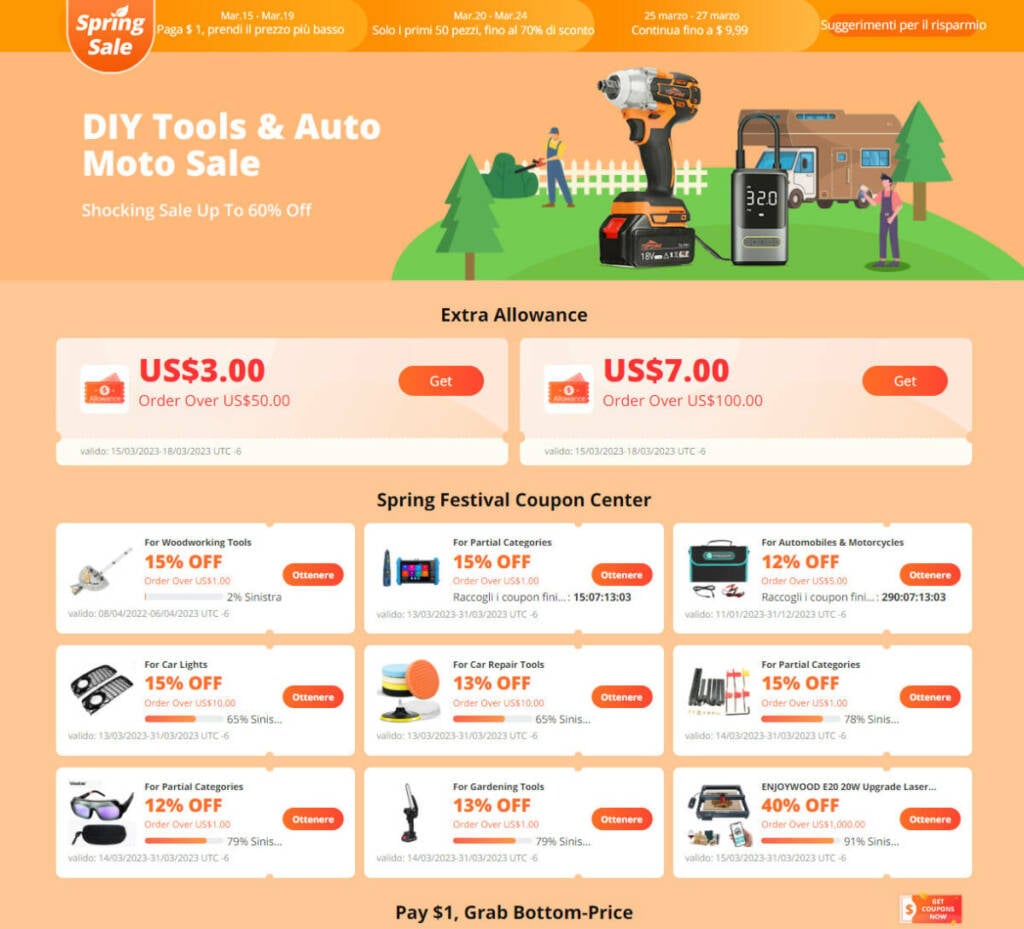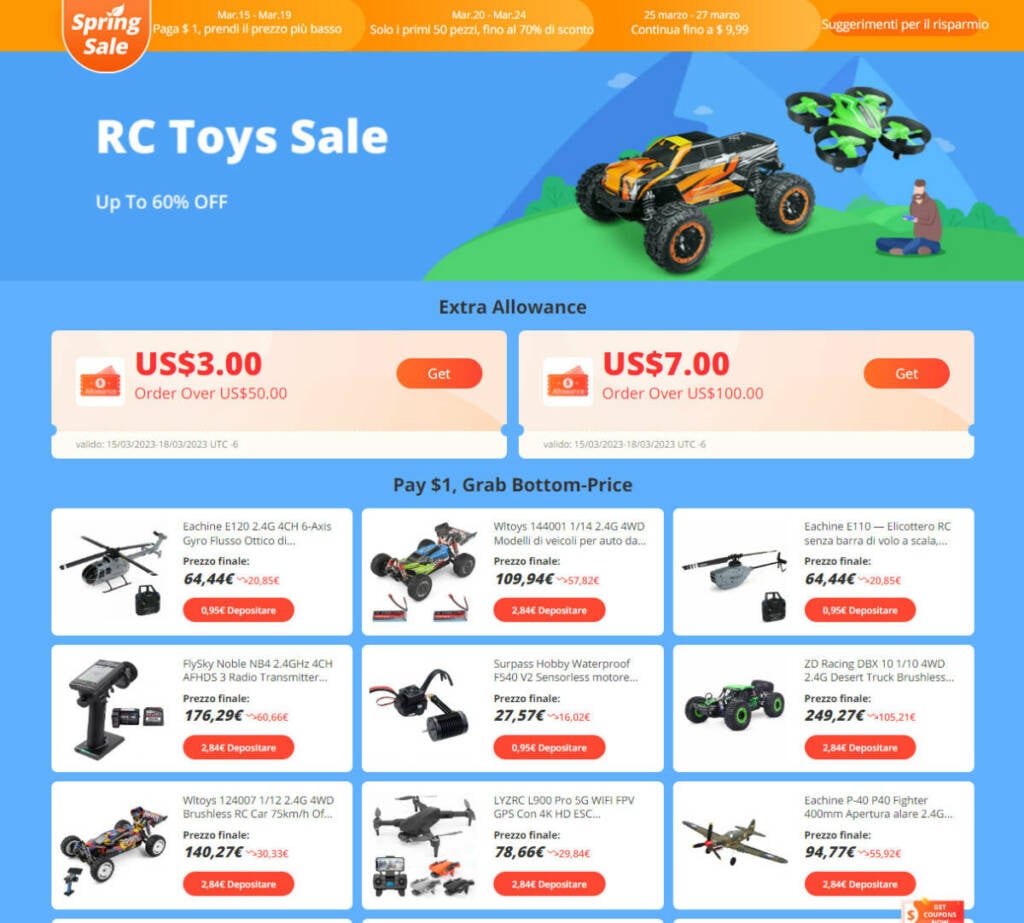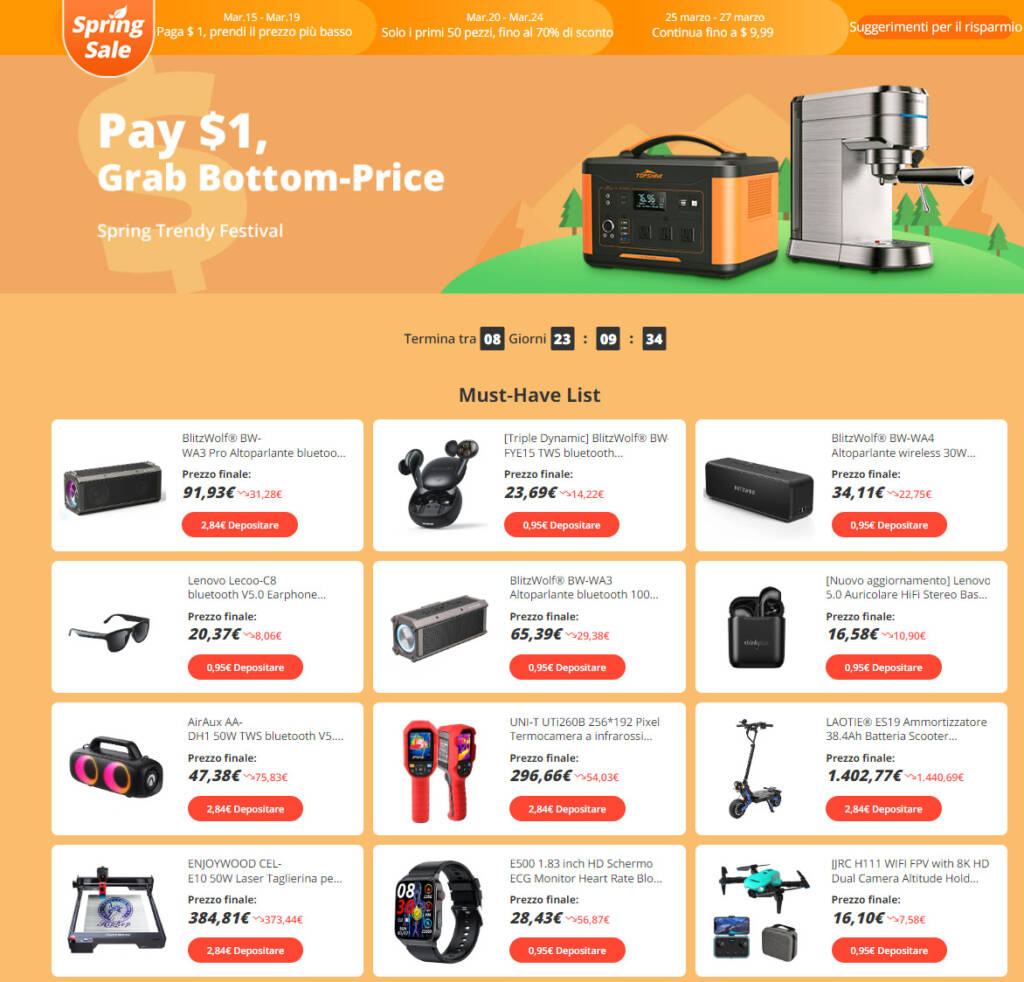 As you can see there are many savings opportunities! You can draw from all the links mentioned above that lead to different events: consumer electronics, toys, clothing, telephony, computers, tablets, electric bikes, electric scooters, outdoor products, etc.
You will find discount coupons valid for any purchase over a certain amount, products that you can buy for a single dollar, others with a small deposit and a discounted balance.
In the first link you will also have all the timetables in detail, so you can adjust on when to access the site to buy what you need.
Finally we remind you that on GOOD BANG you can pay, to protect your purchases, with PayPal and shipments will take place from warehouses located in China, HK and others in Europe. Shipments do not include customs costs as VAT will already be included in the invoice. Of course, for shipments from European warehouses there will be a few days of waiting, from 3 to 5 days to receive your purchase, while for those shipped from China about 15 days. I also remind you that all these offers are subject, as well as to cadenced times, while stocks last. So if interested, don't wait too long to buy.
At this point I can only wish you happy shopping!