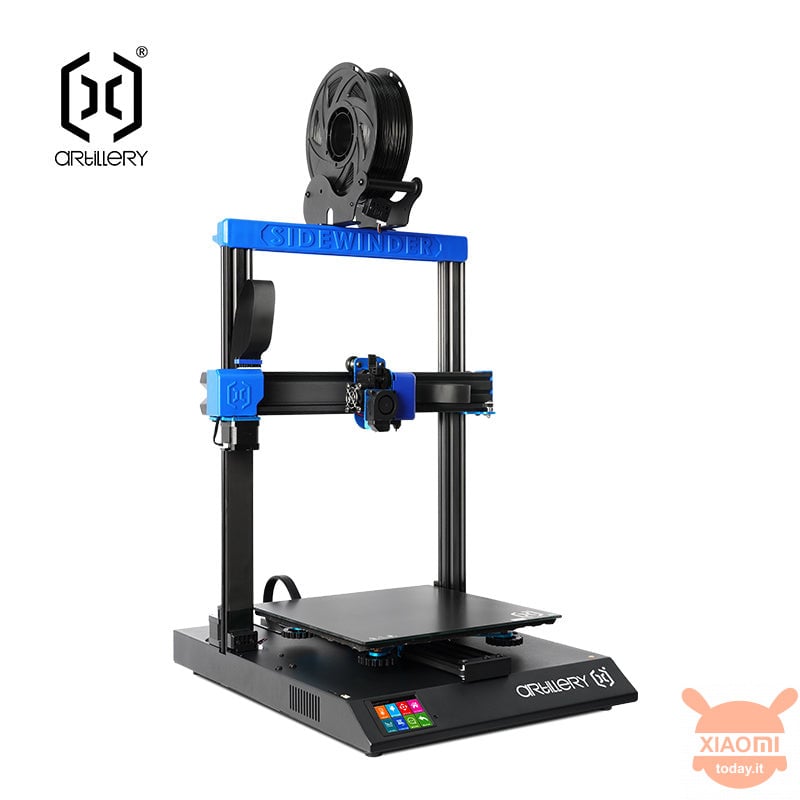 An versatile and complete 3D printer, with a truly remarkable technical data sheet, at a low cost price? Artillery Sidewinder X2 could be the right device! It is an economic model, but not without a very respectable endowment. Moreover, at the moment, it is also on super offer in the Hekka store. But let's find out more details on its technical characteristics and on the promotion now active.
Artillery Sidewinder X2: technical sheet
Let's start with the volume of the printer, which allows you to print templates up to 300x300x400 mm. Usually printers of this type have a volume equal to 220x220x250 mm, so this device is already surprising from this point of view.
That said, its qualities don't end there. In fact, it has a printing plate that reaches a correct temperature much faster than many other models. Furthermore, the self-leveling mechanism it is accurate and reliable: for less experienced users it is essential.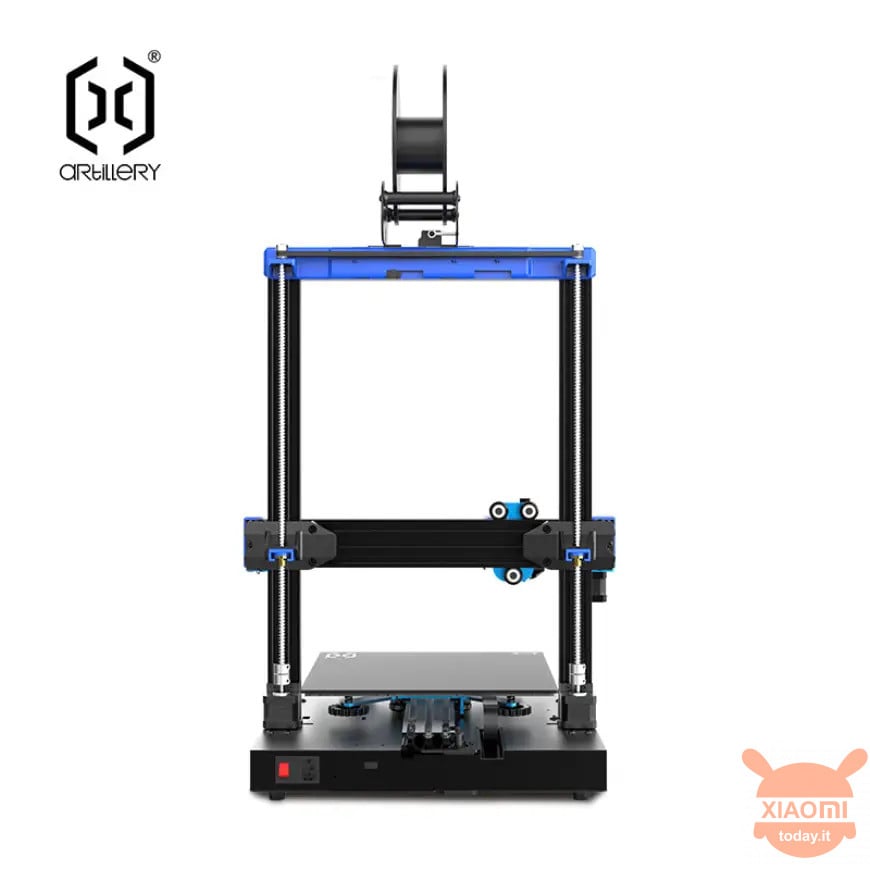 Among the points in favor of Artillery Sidewinder X2 there is also its build quality, stability and the few initial calibrations that are necessary for it to be immediately operational. The model in question also offers a double Z axis and an induction limit switch.
Also worth mentioning is the virtuous management of cables, organized in a truly orderly manner. Finally, it also has a tempered glass top, filament sensor, the function of resuming printing after an electrical blackout problem. There is the Titan extruder and modular nozzle set, but also the ultra-quiet driver and color touchscreen.
The discount on Artillery Sidewinder X2 is not to be missed!
But let's get to the promotion present at the moment on the Hekka website. Only for a few days and with reduced stocks, the Artillery Sidewinder X3 2D printer is discounted at the price of 256 €. However, the price is visible ONLY AND EXCLUSIVELY by applying the coupon SidewinderX2. To take advantage of the offer CLICK HERE.