Yesterday the Xiaomi sub-brand, Redmi, presented the new one Redmi K30 Pro, or the flagship killer that will give a lot of trouble to many top of the range thanks to the incredible specification / price ratio. In fact, the K30 Pro is the smartphone equipped with the cheapest Qualcomm Snapdragon 865 processor in the world, with a starting price of 2999 Yuan, about 380 euros at the current exchange rate.
Lu Weibing reminds us of all the technologies that have become mainstream thanks to Redmi
Well, following the presentation of the device, the general manager of Redmi and vice president of Xiaomi Group, Lu Weibing, said in an interview that "the greater the competition between Chinese brands, the greater the results will be on the global market".
We have already seen the effectiveness of this concept in action on Redmi smartphones. In this regard, Lu Weibing has decided to list the main technologies promoted by the brand during the last year.
These are five and include:
Fast charging technology over 10W (according to Weibing, 10W charging should disappear from the market);
Diffusion of NFC technology on mid-range devices (such as on Redmi Note 8 Pro);
Very high resolution cameras (as on Redmi Note 7);
Popularization of USB Type-C ports for smartphones under 1000 yuan (€ 130, as for Redmi 8A);
Popularization of Corning Gorilla Glass on devices within 1000 yuan (130 €, as for Redmi Note 7).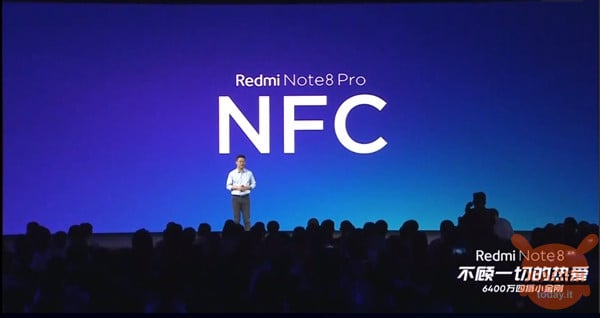 Thanks to Redmi, these five technologies have actually brought great progress in the last year for the medium-low range, in particular the fast charging that now settles at as much as 18W. While looking at the parent company, Xiaomi, we have devices with a fast charging power of 50W and wireless charging up to the power of 30W.
Finally, Lu Weibing hopes that the next technology to become mainstream is the linear motor, that is, the one that allows the smartphone to vibrate more quickly and decisively. Many smartphones in recent months have arrived with this technology, but it is mainly flagships and not medium-range bases.
Now tell us yours. Which technology would you like to become mainstream even on cheaper devices? Let us know in the comments section below!
Are you interested in OFFERS? Follow our TELEGRAM Channel! Many discount codes, offers, some exclusive of the group, on phones, tablet gadgets and technology.