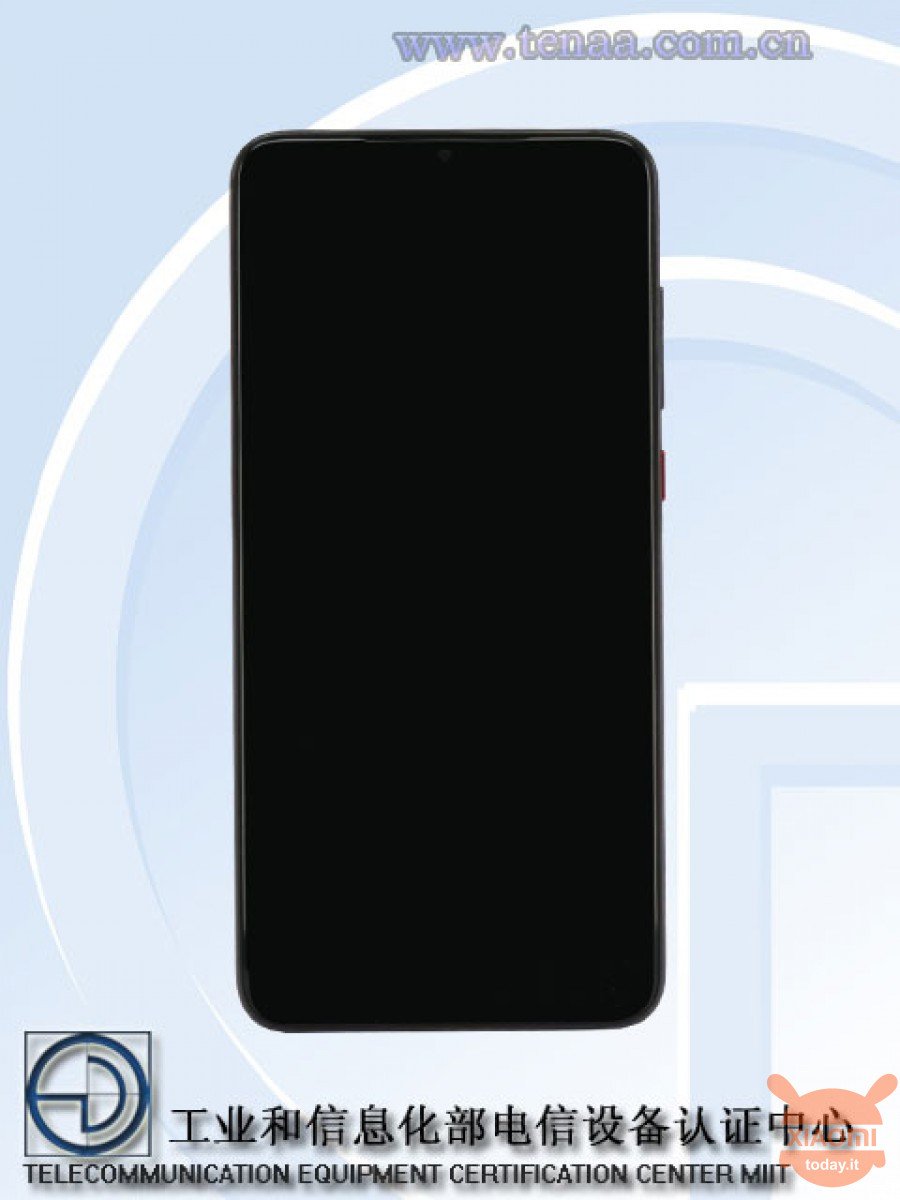 Since the world was unveiled 5G technology and its various uses applicable to everyday life, large and small OEMs have started one race for those who will be the first to bring this technology to their devices. Currently on the market the smartphones that support it are many and Xiaomi it is one of them: some time ago we witnessed the birth of 5G version of the smartphone devoted to style Mi Mix 3. We also saw how he, taking advantage of the technology we're talking about, had no problem launching a video in 8K to 360 degrees without being affected at all. Accomplice of this technical and Snapdragon X50. To make his arrival by September, from the latest indescriptions, will be the second smartphone of the brand, or the I 9S 5G whose official technical sheet appeared today on the website of Tena.
On TENAA the official technical sheet of the Mi 9S 5G: bigger in all
Behind an announcement today, according to which Xiaomi will present the new technology of 3 days wireless charging with 5G, here is the smartphone of the future. At the design level it changes absolutely nothing except it thickness that is increased by only 1.25 millimeters. Will it be for the 5G module? Maybe, but it certainly is for the battery.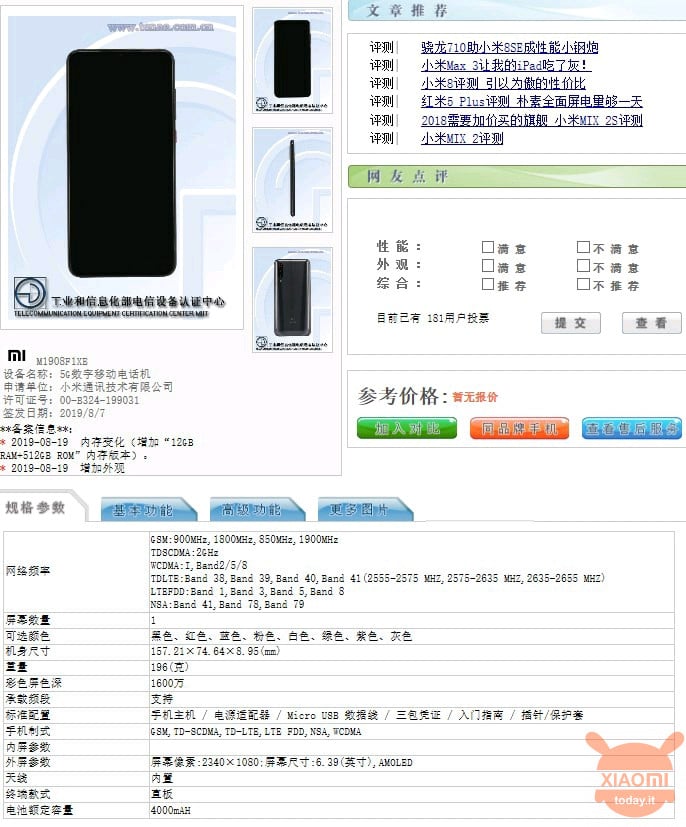 One of the most significant changes is the battery: compared to its predecessor, which had no module for the technology in question, this model has increased capacity from 3300 mAh to well 4000 mAh, like Redmi K20 Pro. Obviously this choice was chosen because the 5G module will be energy-intensive at astronomical levels; but anyway we don't have to worry because from the rumors it seems that this device will also support the new one wireless charging of which we were talking just now: if it were true, we will be able to see a leap forward also for the charging technology that would switch from the Quick Charge 4.0 + to Mi Turbo Charge. We will have to wait for the 9 September to find out more.
But the news has not ended here: this Mi 9S 5G is one of a kind since it is the very first (at least for Xiaomi and Redmi) to use a monstrous configuration from 12GB of RAM and 512GB ROM. This is symptomatic as a greater amount of data downloaded from the module will necessarily have to have more computing power. For the rest it is not given to us to know if other cuts will be available. In short, September will be full of news for our beloved brand: are you satisfied?
Are you interested in OFFERS? Follow our TELEGRAM Channel! Many discount codes, offers, some exclusive of the group, on phones, tablet gadgets and technology.